Sunday Surprise!!


A few weeks ago I had signed into our Ebay account on Mr Golden D's cell phone as he was wanting to browse through some tools he needed for work. He had found what he was looking for (after an hour of searching and debating the price), so instead of trying to find the item on the laptop, I just logged into the account on his device.
Little did I know that he went back to the account and saw some of my watch list items.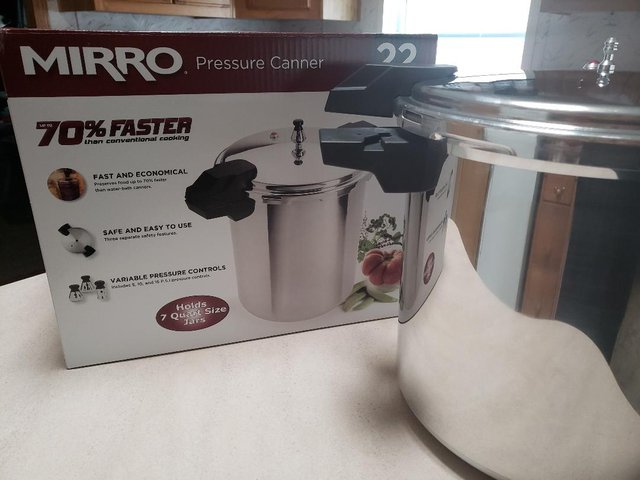 Sunday was a day of rest for Mr Golden D as it was the first Sunday in forever that he had the day off from work. So instead of making plans to go out... we settled in for a nice day of binge watching a TV show, giving the dog a bath and just enjoying the spring day together.
Midway through the afternoon, he asked me if I wanted to go for a drive along some back roads just to get out of the house and enjoy the afternoon sunshine. Sure... why not...
We were gone for about two hours and when we pulled down the driveway, and as we got closer to the house, we saw a package sitting on the front porch. Mr Golden D, the sly one, made a comment "now what could that be?"
I found out soon enough as we approached the porch and I read on the box 22-quart pressure cooker-canner. I WAS ELATED!
This just happened to be the one I had on my eBay watch list from months ago; I just never bought it as it was over $70 and that was a lot to me. So I left it on my watch list with hopes of one day going back to find it on sale, or for a cheaper price that I could justify purchasing.
But Mr Golden D saw no reason to wait apparently!

Not only is this a 22-quart pressure cooker, one of the larger ones on the market for every day use (I've seen much larger ones for commercial usage), but it also comes with three pressure control knows for the top (5-PSI, 10-PSI and 15-PSI), so my use for this new kitchen canner is very versatile depending on what I want to can.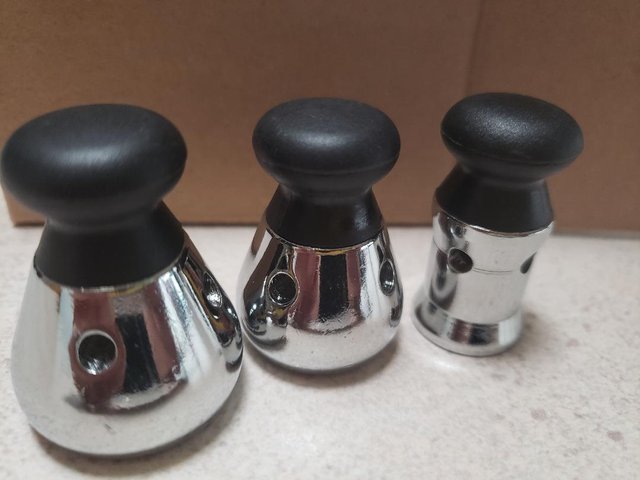 Ever since seeing the box on the front porch, then poring through my canning recipe books, I've been dreaming of sales at the stores and farmer's stands of mushrooms, potatoes, beans of every variety, beets, corn and so much more!
So now I have a game plan to sit down one day, once the hysteria of excitement settles down in my soul, and make a plan of what I'd LOVE to add to our homestead pantry; and what to keep an eye out for on sale. It feels like Christmas morning to me here! I am all giddy and bursting at the seams today... but hey, who can blame me. This was one of the best surprises to come home to... EVER!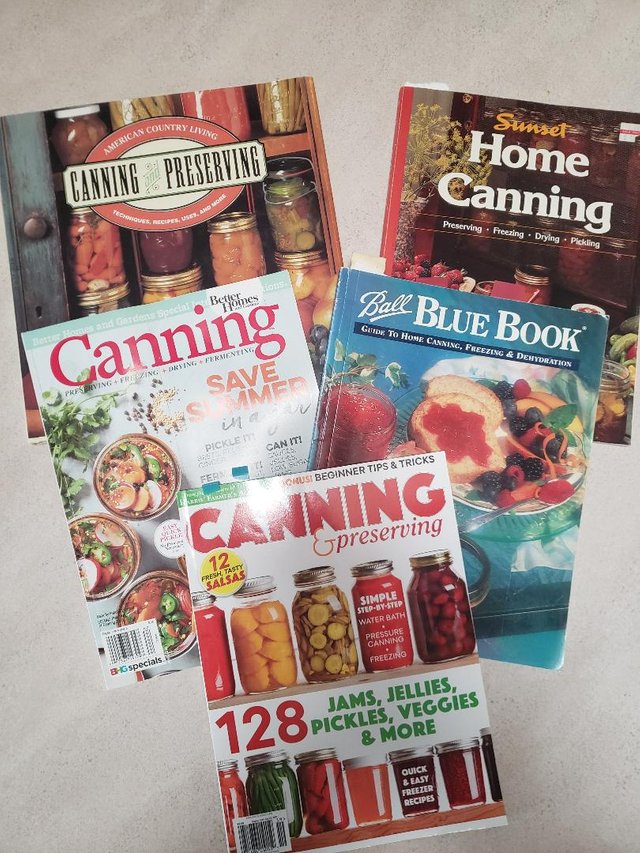 So last evening I broke out my canning and preserving books and started flipping through the chapters I've never been able to really focus on before.
I spent hours scouring my canning books and telling Mr Golden D ALL the wonderful foods I could now can. I think he tried to show understanding... but... yeah, you know how that goes sometimes. I think he was just smiling at me because he saw how happy I was. No matter... he made me so happy that I am still smiling ear to ear this morning.
I was only able to can tomato and high acid foods before in my water bath canning process, but this pressure canner/cooker has opened up an entirely new avenue for me with my preserving, canning and providing homegrown goodness for our future.