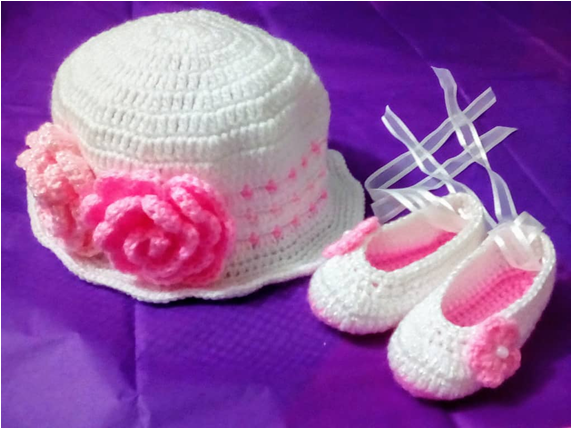 How are my beautiful people?
Today is a good day to start and it's just that being alive is already gain. Today I am remembering many things of my life; it turns out that my friend @antoniarhuiz has interviewed me to know a little bit about my life and how I started in this world of handicrafts.

"I was part of the Metropolitan Police of caracas, I lasted in the institution 18 years until they gave me a special retirement, I was very proud to have been part of such a noble institution.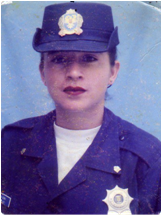 at the same time I did a college career where I graduated from a Bachelor of Education. When I came out of retirement I started to think what I liked to do most in this life and said to myself "the crafts" I did many courses and prepared myself to enter the market of baby lingerie, home lingerie, knitting and embroidery. Since then I have done very well.
The women of Táchira are warriors, as much or more than the men, so as a good Andean woman I have decided to do everything right; before handing over a craft I make sure everything is in place.
all the crafts I like,doing recycling,sewing,knitting,embroidery,I like them all and I feel if I choose just one I would be very ungrateful to the others"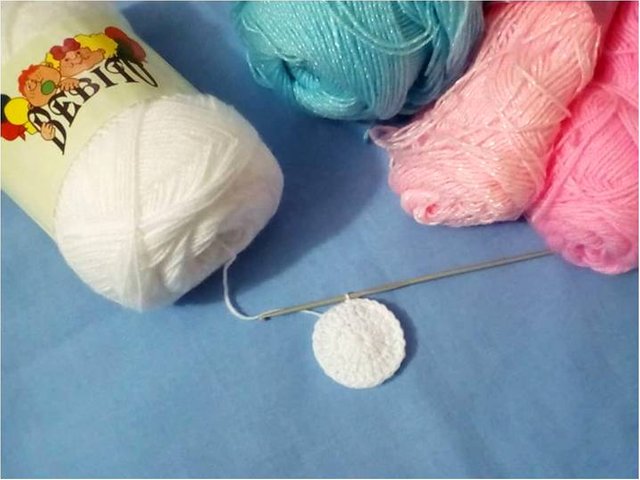 Yeah, folks, it's a good story, but we'll continue to tell it another day, so let's get to work. My craft today is a beautiful crocheted hat. For that we use baby wool or baby spider wool. The needle is a 2.50mm
---



This hat is designed for a 3 to 6 month old girl, medium difficulty level.
Steps:
1st turn: 14 high points on a slip ring or magic ring.
2nd turn: 28 magnification on high points
3rd lap: 1 aum, 1 high point (repeat until the end)
4th lap: 1 aum, 2 pa (repeat until the end)
5° lap: 1 aum, 3 pa (repeat until the end)
6th lap: 1 aum, 4 pa (repeat until the end)
7th lap: 1 aum, 5 pa (repeat until the end)
8th lap: 1 high point at each base point
9th lap: change the color of the yarn and weave 1 pto low, 2 cad and weave a pto low jumping 2 points of the
base. (repeat until the end)
10th lap: We change again the thread and we weave in each ring 3 high points. (repeat until the end)
We repeat steps 9 and 10 until we obtain the desired length.
In the following rounds we will work on magnifying the cap tab.
Let's weave 7 low points and 1 magnification. Then we weave 8 low points and 1 raise, we continue with 9 low points and 1 raise.
Increase. This way we can increase it until we get the desired size.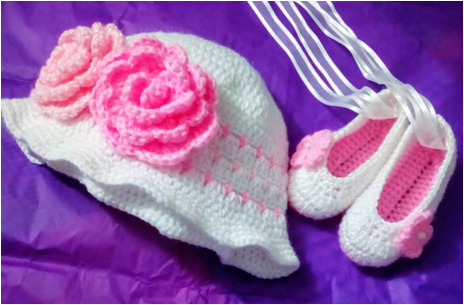 Here is the result of our work, you can design it to your liking or decorate it in any way, I made these two flowers but you can change that.

I think I got very sentimental today, didn't I? But it was beautiful to remember my beginnings, to remember every one of those people who taught me and that thanks to them I am what I am today. I thank God for my life, I don't think I would change anything, I'm very proud to have been a cop and to have helped so many people.
I say goodbye for today, I hope you liked my story and my craft and as a famous announcer would say "until tomorrow friends, worked for you this humble servant.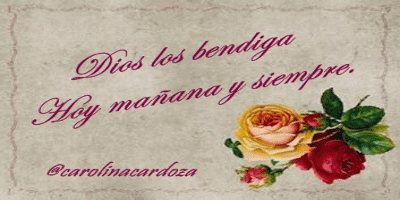 Pictures taken with my hyundai cell phone camera