MY 2020:- JUST A NORMAL DAY: LIFE OF NIGERIAN GIRL (A PROUD AKWAIBOMITE)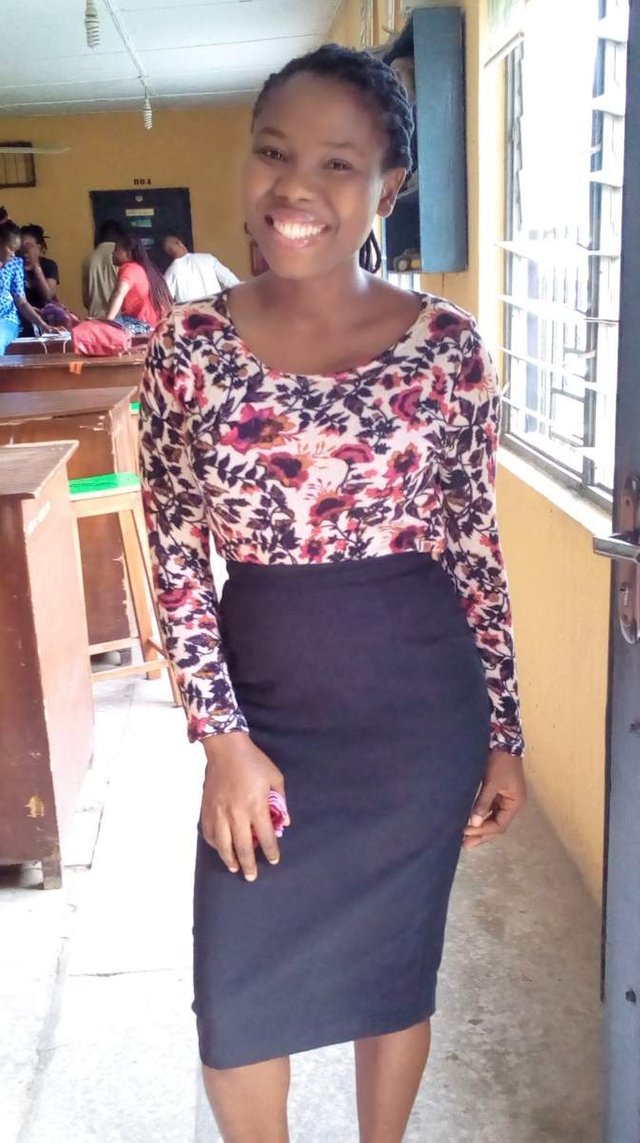 Yeah good morning lovers of steem today is Wednesday and I am so happy to be alive.
I am a proud to come from Africa, western Africa precisely, A proud citizen of Nigeria, southern part of Nigeria precisely. An Akwaibomite, Eket precisely.
I am a beautiful young lady taking the position of the first child and girl in the family.
Yeah a typical normal day in my State isn't much actually.
1. Prayers
I pray, that's having my quite time with my creator. I called him Jehovah Overdo.
2. House chores
I do some house chores because has a lady of twenty.....😂 you are not expected to live the house untidy.
3. Prepare food
Yeah most times I could eat something very heavy in the morning if I know that I would not come back anytime soon till in the evening.
I could take Afang soup and fufu
Afang is a leave used for making soup, it is one of the most if not the nest preferred soup in any occasion in my local government, whether weeding, burial, child dedication etc.
Then fufu is gotten from cassava, but a process form of casava, although it takes a whole lot of time preparing it.
So this is what I take most times because that is My best food.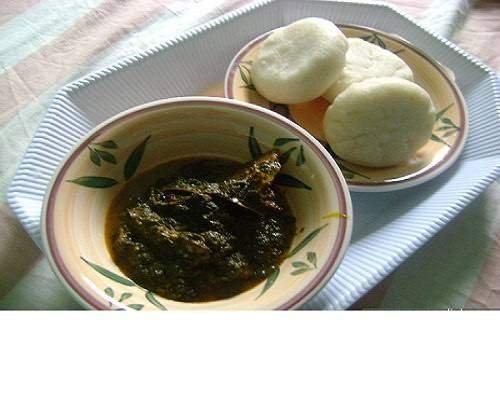 Afang soup and fufu
Most times I take pap other wise known as ogi in my dialect with akara, a snacks processes from beans.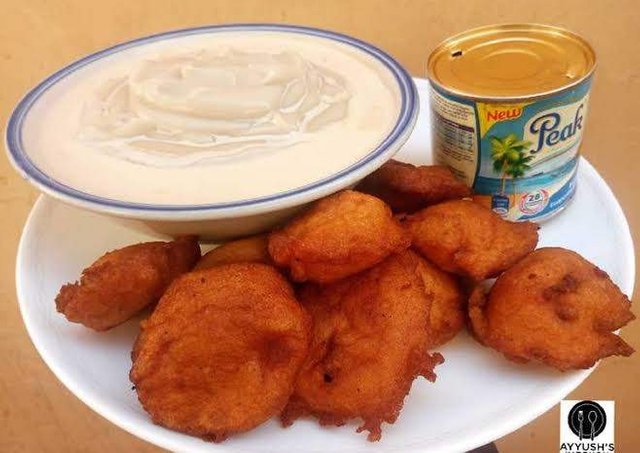 Akara and Pap(Ogi)
Least i forget I don't joke with breakfast.😁😁😁
4.Work
Before now I would have taken my number four to be school but since I am dome with school(University).
I decide to use work.
You know the life after school jumping from one office to another with your credentials in search of work, it could be so frustrating though, but well I am of the ideology of creating your own Job if the society can't give you one.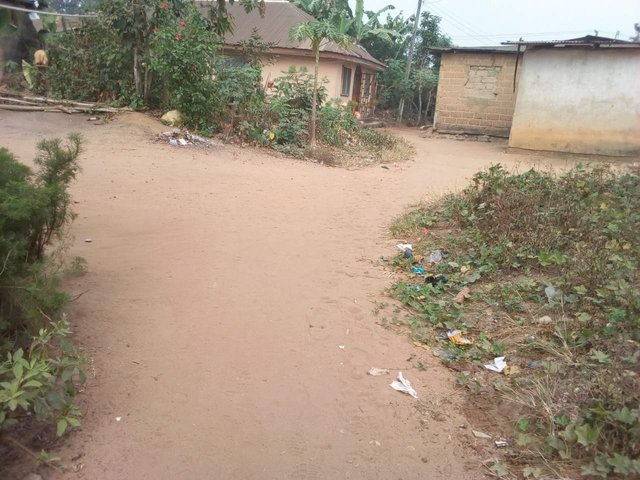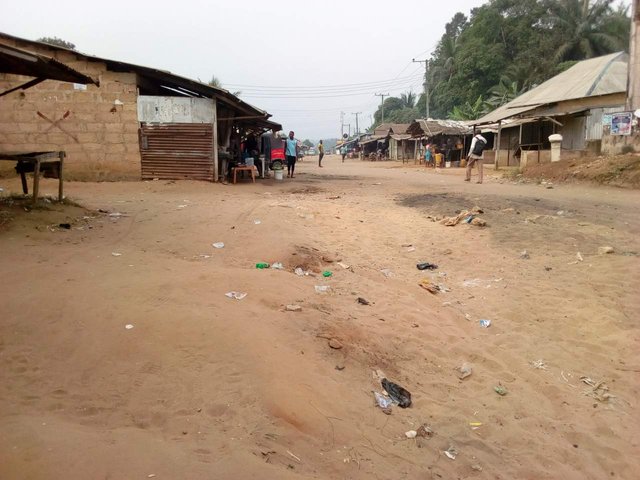 The street which I walk down to work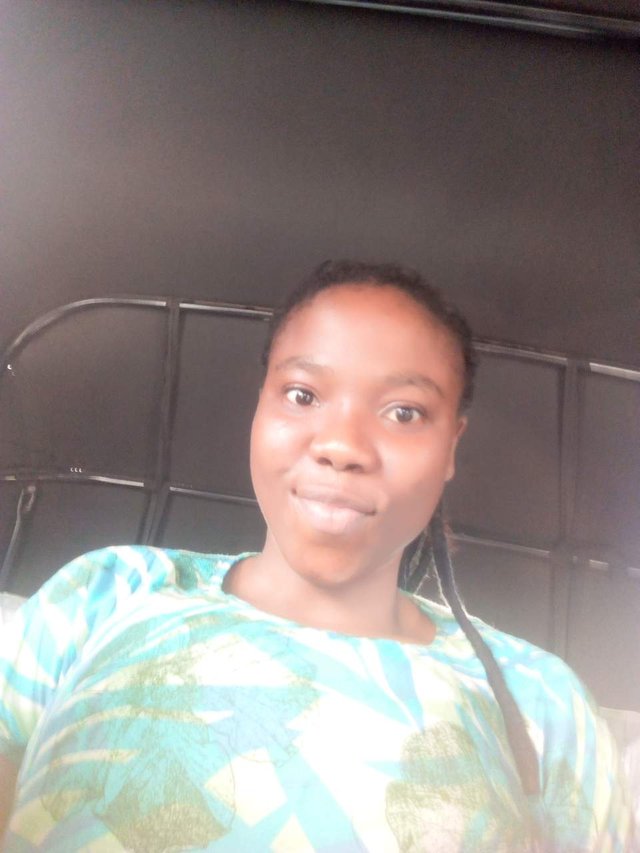 Heading to work in a tricycle
So moving down to the office early in the morning could be so so frustrating and annoying because of high traffic on the road. So the beast thing is to wake up early enough do the necessary things you need to do and zoom to work or school least you will achieve virtually nothing because of the traffic.
5. My Day at Work
You know his humans are, so annoying most times, wanting you to do more than the paid for.
Those are most of the challenges I tend to face over here.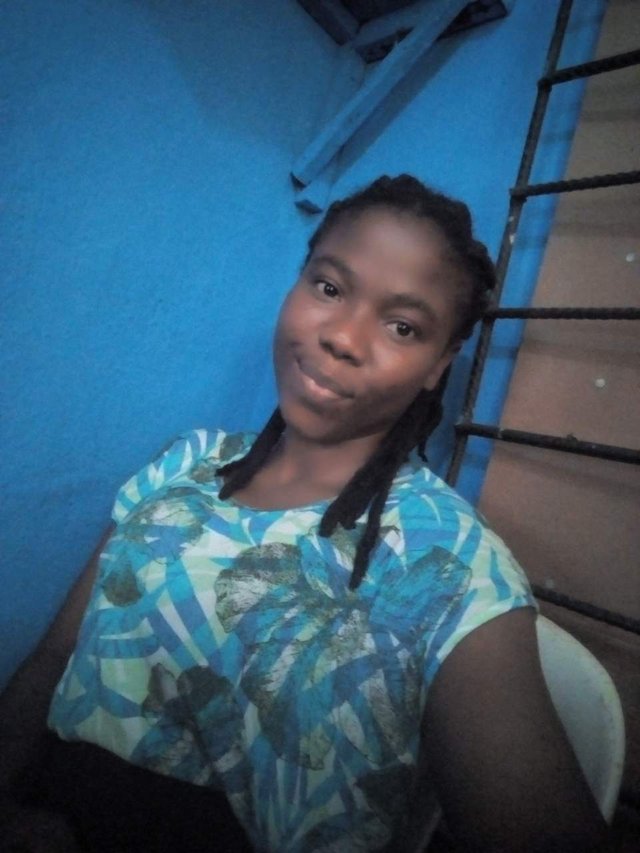 At work place
While at work and nothing much to be done I could pull out my phone and come over here(ie Steem block Chain) check what's popping, do some quality post then go back to finish up the work on my desk.
6. After work
Since today is Wednesday after work I will go back home, look freshen up, eat, watch movies ranging from films acted and produced by Nigerians down to cartoon, to films acted and produced by the Americans, Mexicans, Philippines, newyork etc.
After that I say my prayers and zoom off to the dream land😀😀😀.
If it were to be other days maybe Tuesday I would have gone for Bible studies, or if on Fridays I go for choir rehearsals in church. Before zooming off to the house and continue the rest of the things.
You know each day has it own package, but in all these could Ne taken as the summary of what I do a day.
Thanks @anomadsoul for this contest. I feel so much Joy Sharing what a normal day looks like in My State.
I am still that pretty Lady
GLOTOKENS
Thanks for stopping on my block.
I heart you all😘😘😘✌✌✌.
Posted using Partiko Android