This is my new post on @photocontests
photocontests on #portraitphotography
@juliank
Thank you #artzone for inspiration on photography.
Today I am going to share a very nice picture of you hopefully you will love the picture..When I took this picture, I was in the Indian festival and I took the picture..
When I was walking through the road, I saw some people making statues with clay. At the same time I made this picture..
The districts that made the statue with the soil became my friendly relations with every person.In a word, that time was very good to me.Actually I love to take pictures, it's a kind of hobby of mine.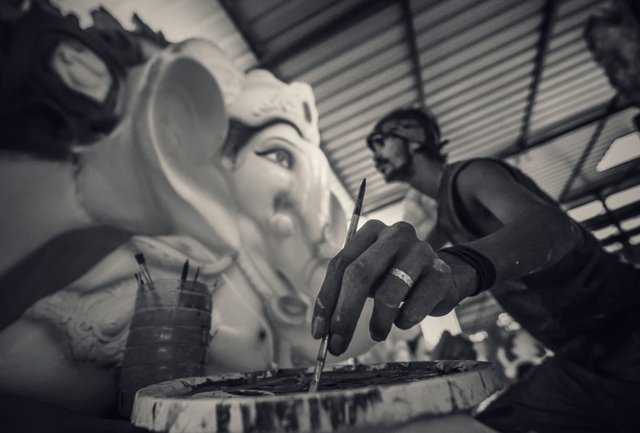 ..Hope you enjoy all of the pictures.