Title | TEARS
Subject | Kuya Maque
Category | PORTRAIT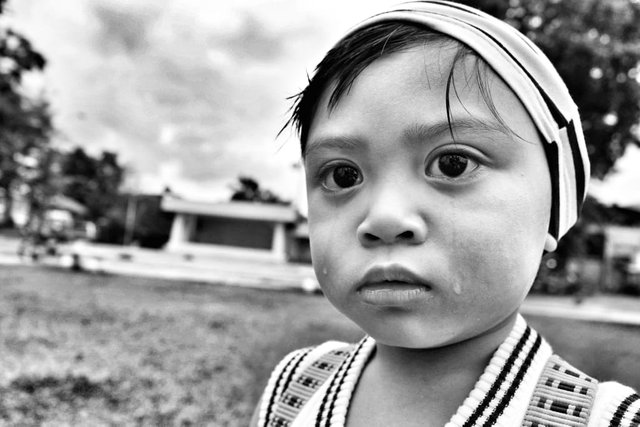 ---
Hey little boy why are you crying?
sniff... sniff..
are you lost?
.. shakes his head.. he suddenly looked up?..
what is it?.. yeah its going to rain any time now..
..cries even harder... i dont wanna go home, dont rain please mr. clouds!!!

Here's another entry for the Portrait Challenge in Black and White by @portraitcontest. Checkout out the contest details HERE.

The guest judge is no other than @axeman

image taken from Samsung Camera NX 1000

Please do VOTE for WITNESSES these equally handsome men who had kept Stemiverse at a balance!!
And a bubble Lady Witness