God'sPromises collide and you die.
it's that simple.
Ceren Nallıca

A few pictures for the @jasonrussell Portraitcontest !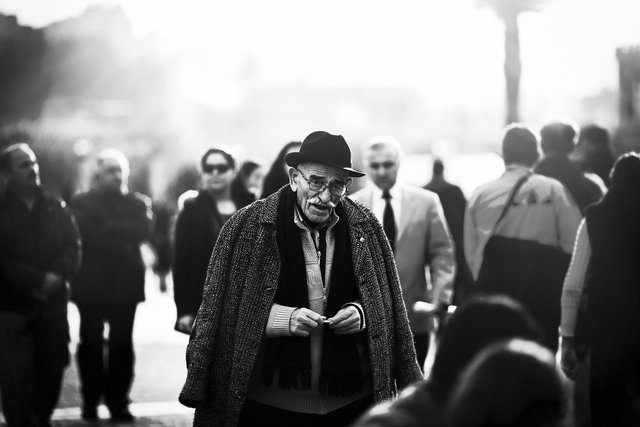 Category Portrait Photography
Settings f2- 1/1000 -ISO 100
Camera CANON EOS 5D MARK 3– TAMRON 70-200 f2.8
Location IZMIR -TURKEY
A lot of people think that black and white photos or nostalgic or easy to escape. They're wrong. This is not the purpose of black and white in street photography. On the streets, if the magazine to magazine photo shoot if we do not, we can not control the colors, and this often leads to confusion in the photo. This distracts the photographer and prevents you from receiving the message you want to give. Always remember that word in such cases.
"Colors reveal people's clothes, but if they are black and white, their souls."
If you want to get down to the moment in the street photo and concentrate on the message you want to give, black and white photography will be your best choice. Things that are emphasized in street photography are often contradictions. The greater the contrast, the impact will be of the same size.
---
Ben Ceren ,

All photos , story and drawings are belongs to me. @originalcontent - @originalworks If you like my works please resteem and upvote.. Thank you for your support and valuable comments on my art.