Wielkie brawa dla naszych zawodników !
Po wielkim meczu wygraliśmy w finale 3-0 z Brazylia i obroniliśmy tytuł mistrzów świata !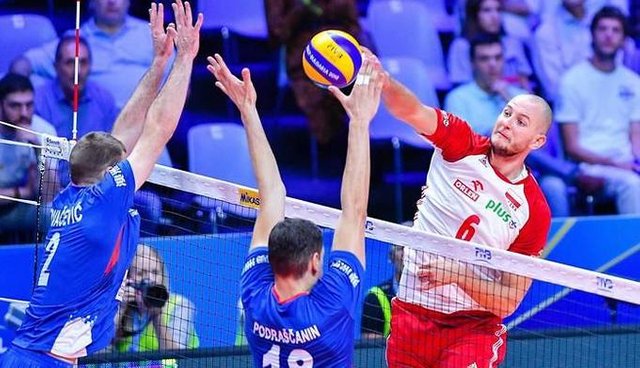 Kurek MUSI zostać MVP tego turnieju. Nie ma innej opcji. Zdecydowanie najlepszy zawodnik całych mistrzostw !
https://sport.onet.pl/siatkowka/mistrzostwa-swiata-siatkarzy/reprezentacja-polski/polska-brazylia-wynik-na-zywo-i-relacja-live-final-ms-2018/57y43qj
Jest to wielki dzień dla naszych zawodników, pokazali oni wielką klasę i determinacje! Wczoraj po zaciekłym meczu wygraliśmy w półfinale z USA i był to chyba najtrudniejszy mecz dla naszych zawodników. Ale po dzisiejszym wieczorze nasza ekipa może czuć że są królami świata ! Jeszcze raz brawo !