I had another interesting conversation on Facebook yesterday. Of course there's no shortage of those who think they know everything assuming that everyone else is stupid. Mention something about personal responsibility and it can trigger an emotional outburst. For some reason, this seems to offend more people on the left than on the right, but I also notice there are certain hot button words that trigger the right as well.
These words seem to be focal points of control for the state and used as a means of manipulation of the masses. It's as if their job is to make sure that you fall off to one side or another (usually left or right, democrat or republican) in a conflict. I refuse to do this. My job as a philosopher is to try to always occupy that middle space between two opposing ideas. Failure to do this results in selective blindness and lack of control.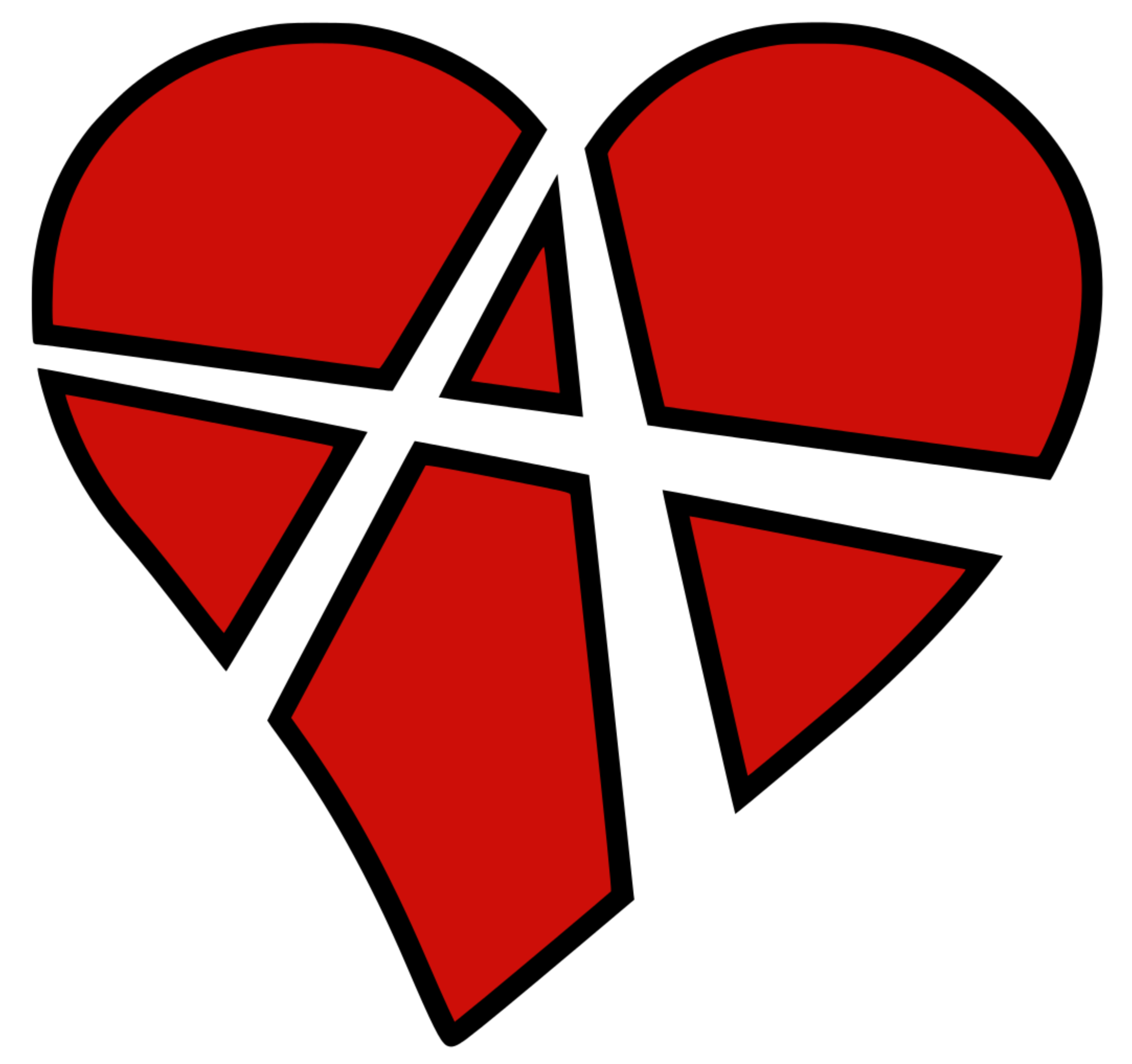 (Google Images - Wikimedia Commons)
Unfortunately the state has many people trained to not think for themselves and certain words can trigger knee jerk reactions. The comment below shows a stunning lack of imagination for how things can be better and also a perplexing comment about "king" and "President" that I never mentioned (was she thinking that I was a Trump supporter? - lol).
Facebook User: Will you personally be building your own roads and schools? Checking that all the buildings you enter are safe? Regulating and limiting where the corporations can and cannot operate, mine, cut, pollute? Teaching all levels of school that you'd like your nurse, your doctor, your engineers, your scientists, the guys that install your power system to have? Doing your own healthcare. ..including surgeries? And making sure that your information is accurate and secure? Driving your car by your own rules and hoping everyone else drives by the same ones? Will you personally be handling the policing of anyone who threatens, steals, murders, rapes you or your family members?
Government is us. We are a collective in many ways stronger than we are individuals. Though there are always problems with this, it is still necessary to have a "Commons". That is government. And no, President is not "king". Nobody ever said he was. Can't do everything but there is much being done for good by government that you probably don't think about every day. ..because you don't have to.
Most of these are actually very valid questions, but the polemic manner in which they are expressed dissembles an assumption that there is only one good way and that we should stick with the system that we currently have (despite the clear signs of terrorism, societal breakdown, etc).
First, voluntarism (aka anarchy) doesn't mean no rules. Anarchy means "without a ruler". It simply means that all human interaction should be consensual and that we should be able to live as we choose so long as nobody else is hurt. Voluntarism follows natural law that has always been present. Humans however are out of balance with the rest of this world that follows natural law and we are the only species who violates natural law with ordinances and regulations that are foreign and serve to promote parasitism.
As for the first question about personally building roads and schools, government doesn't need to have a monopoly on this activity and charge ticket scalping prices for mediocre service. Is there a serious problem with architecture being up to standards? Would there be without government? I currently live in a house built before the civil war that is definitely not up to "code" but grandfathered in anyway. It was built back when things were meant to last (pictured below right).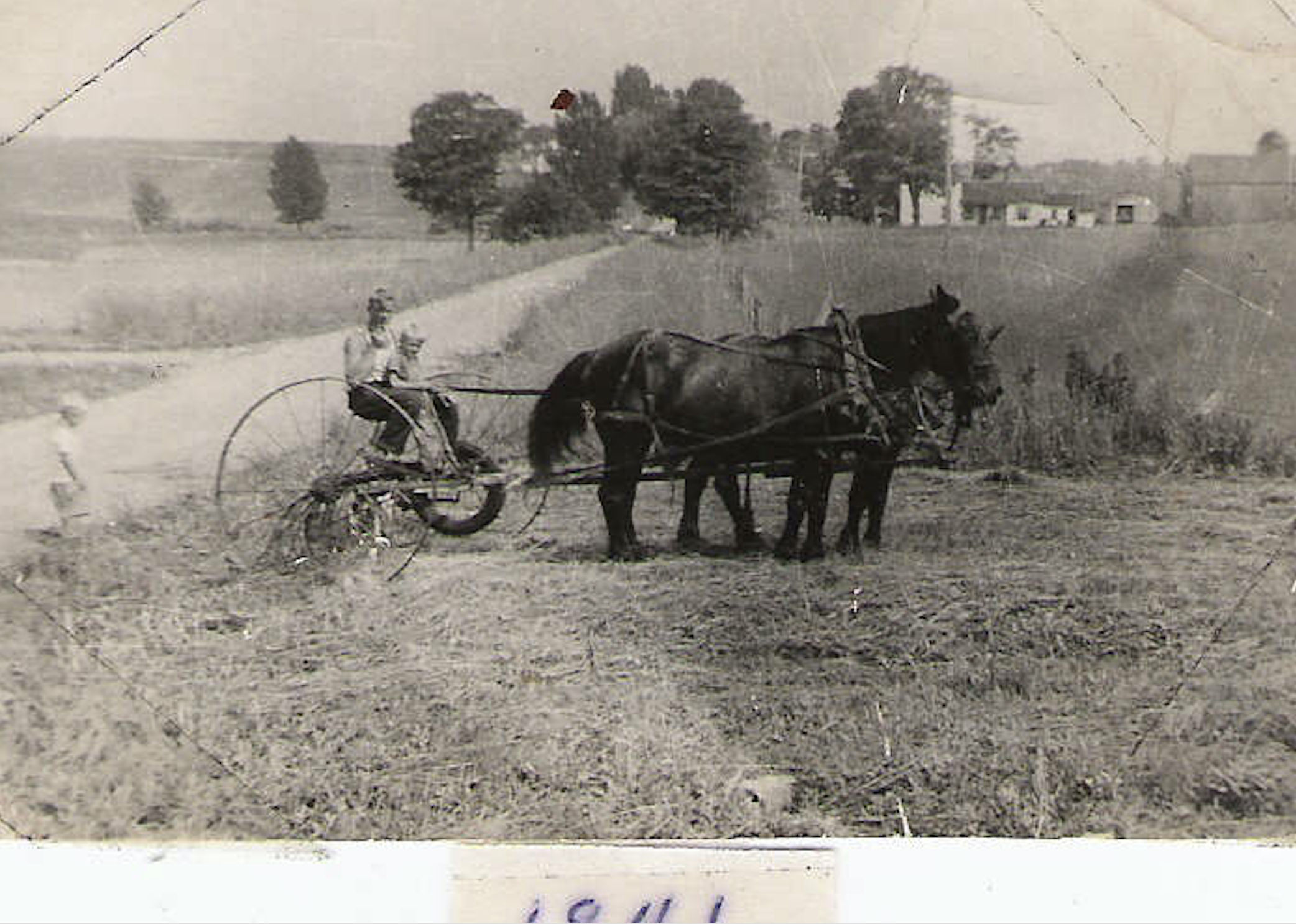 (Picture of uncle Bob, uncle Arnie and dad (from left to right) in 1941)
Strangely enough I also now live on Manwaring Rd which my ancestors did in fact build because we were farmers and we probably did so without government help (We were here since about 1800). It was a dirt road all the way up until about 1960. Some people might think that I have no idea about city life, but that's not true. I was ripped away from this environment in 1967 and up until 2013, I lived in several different cities and was victim to several crimes.
Seems that when government code officers arrive, the buildings actually become more flimsy and cheap. None of the city apartment buildings that I've lived in are as solid as this structure. But there's such things as acts of God. Government is no guarantee against that. This is why personal responsibility is so important, because Katrina scale disasters can and do occur and you don't want to put yourself in the position of being subject to the mercy of FEMA if you can help it.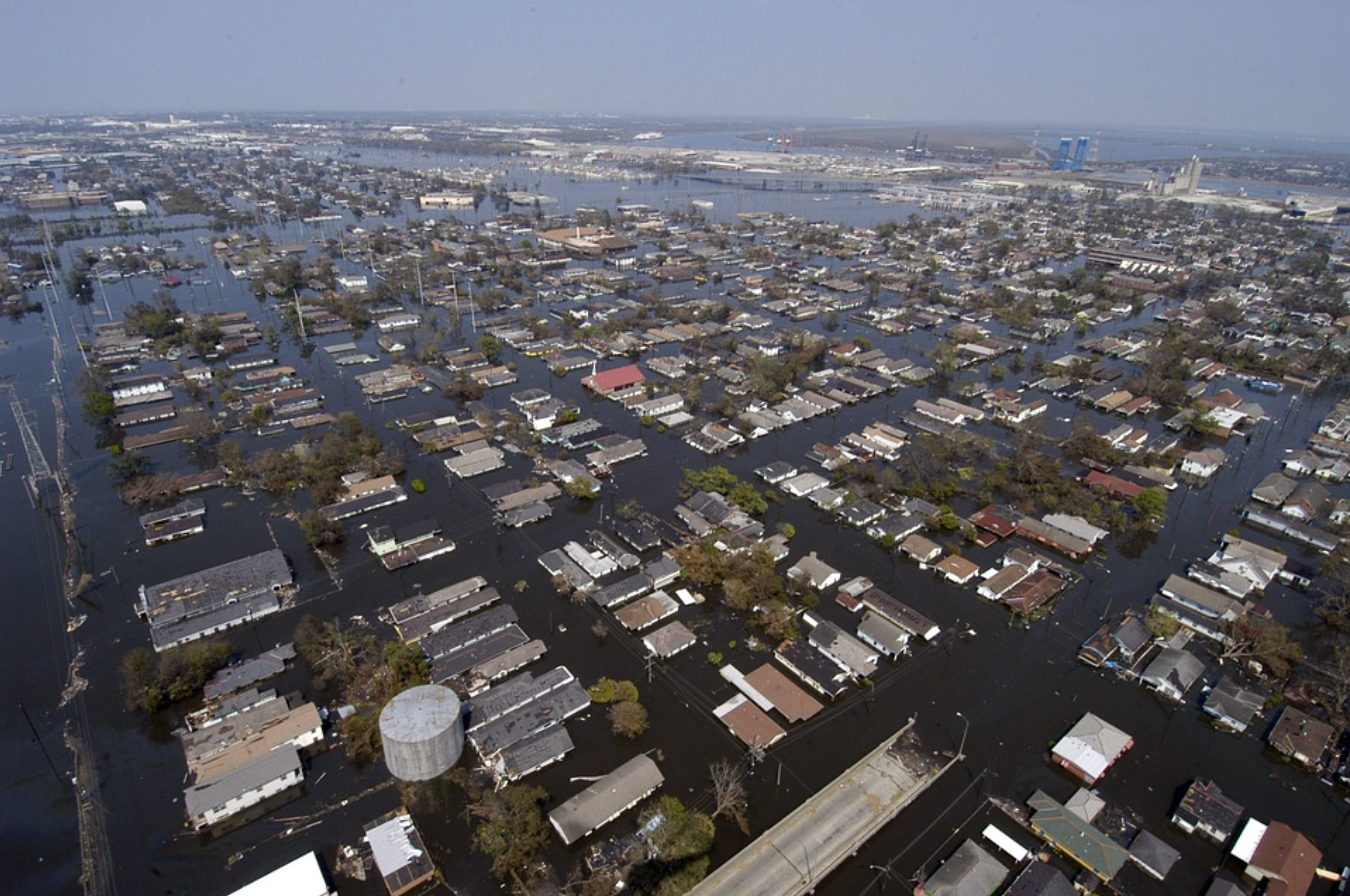 (Google Images - Wikimedia Commons)
As for "regulating and limiting where the corporations can and cannot operate, mine, cut, pollute"... we still have serious problems even though so called "government" is the solution. The river that runs through our property in upstate NY used to have pike and several other species of fish, but was cut off from the lake about 2 miles away.
BTW, I'm not going to suggest that we should have no government. I'm saying we should have consensual government. I am going to show you how we can turn the current system inside out using bitcoin's underlying technology and create a digital democracy without rulers and without corruption. Under such a system, a president may indeed be obsolete, but in Steemit, there's a series of elected "witnesses".
We no longer have a functioning democracy/republic and haven't for a very long time and voting is not going to bring it back. The vote is a red herring to distract you from what's really in control. There's a huge elephant in the room that nobody is addressing.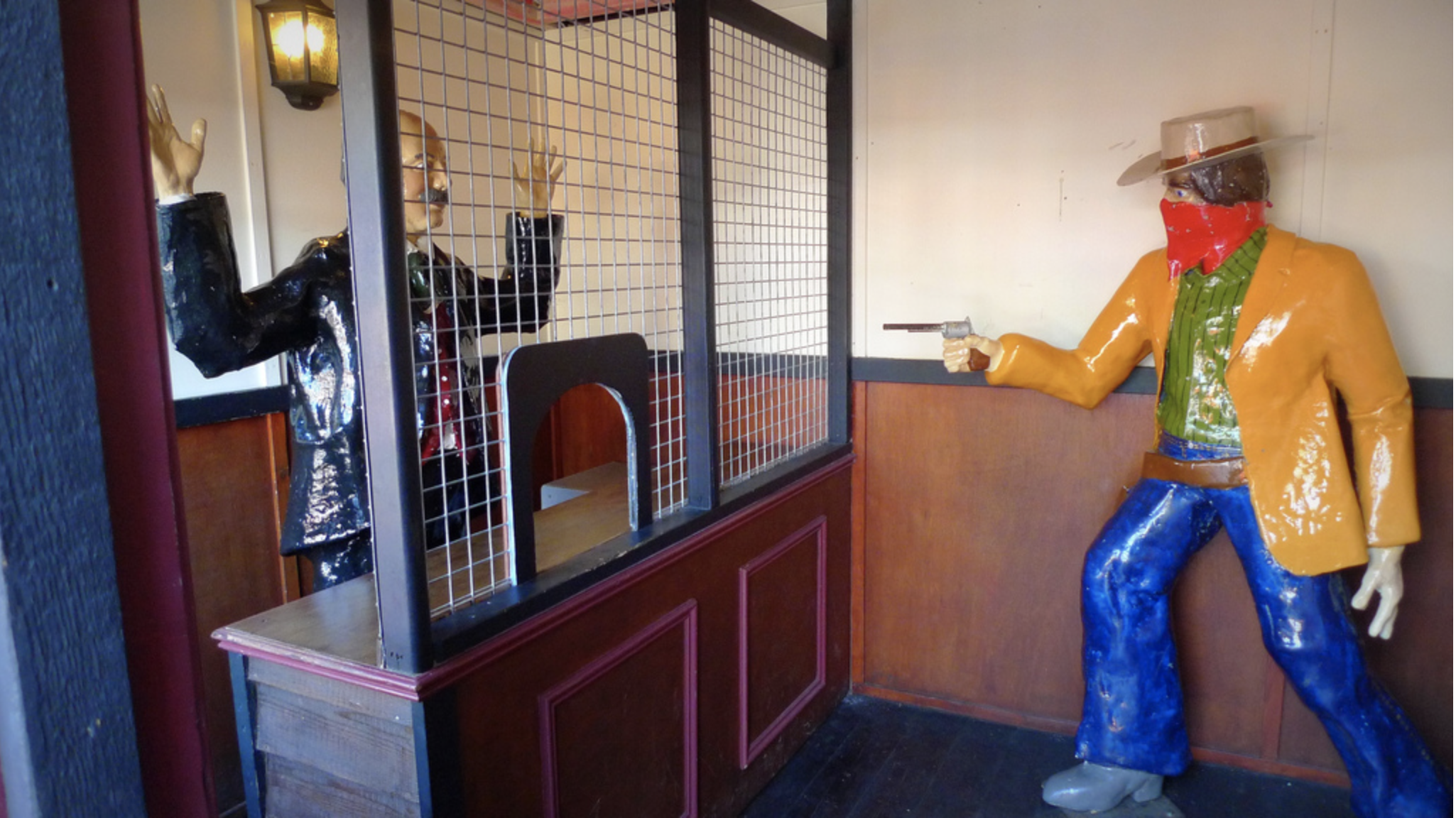 (Google Images - Wikimedia Commons)
We have been the victims of the biggest banking heist in all of human history to the tune of trillions of dollars. This is what we have to fix if we have any hope of fixing anything else. A funny thing happened around the beginning of the 20th century. Politicians figured out how to not be answerable to the people any more while appearing to do the will of the people.
Several countries went off the gold standard. Subsequently the phenomena of world wars was born. This is no coincidence. It was the cost of war that prevented world wars before and the power of unlimited money that made it possible afterwards. This could only happen without the gold standard in Europe. Soon after the USA had to follow as its resources were drained.
Economics is the mathematics of politics and the system cannot run correctly or represent the people until the math is fixed. Satoshi Nakamoto understood this which is why he built the first P2P exit from the current corrupt system. It's not a coincidence that Bitcoin was born in January 2009. This was Nakamoto's response to the banking bailouts made clear in the genesis block that states "Chancelor on brink of second bailout for banks" (pictured below right).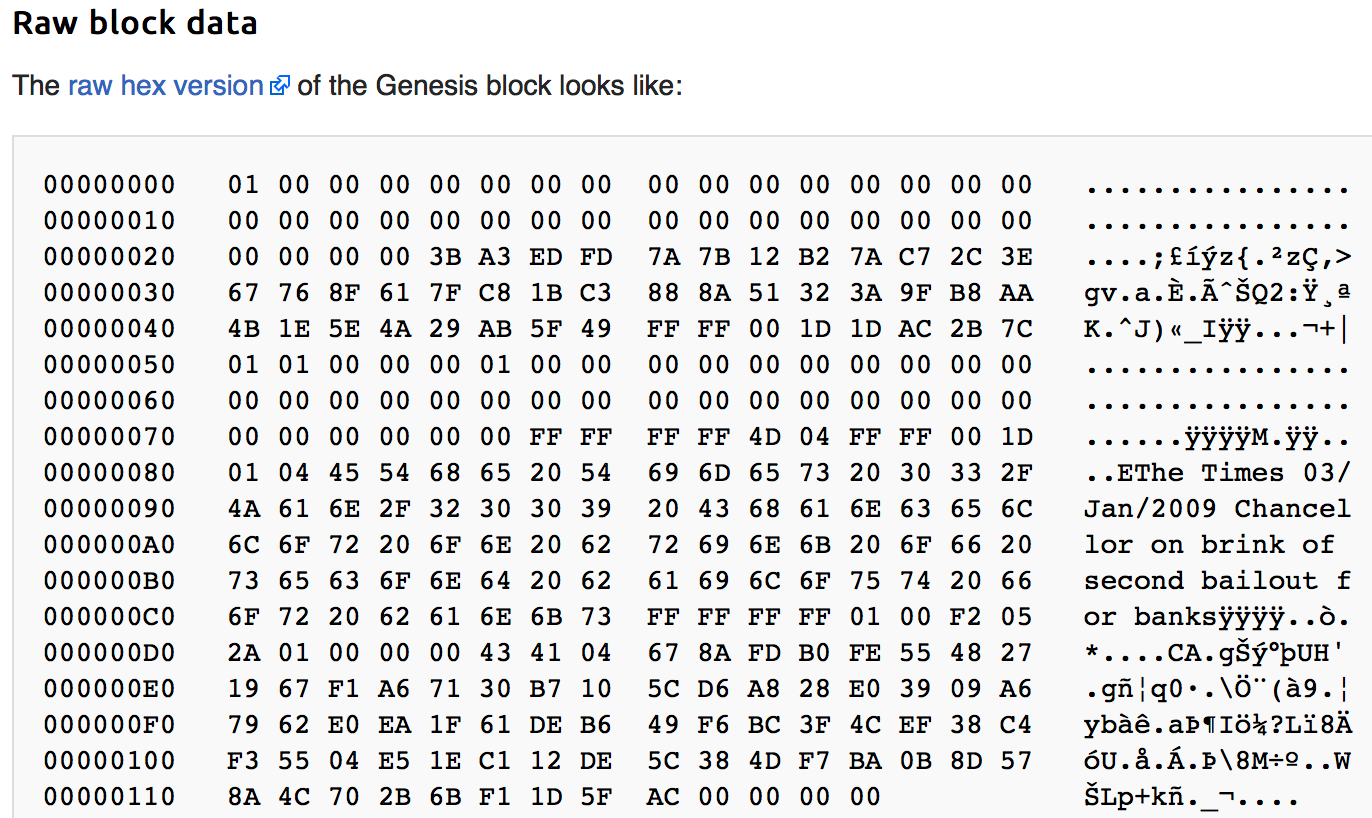 (image source)
No amount of voting is going to fix what is wrong because the mathematics is heavily in favor of the 1% which is an unelected group of central bankers who now have nearly absolute control of the boundaries of governments all over the world.
Arguing about democrats and republicans is basically rearranging the deck chairs on the Titanic unless this huge elephant in the room is addressed known as "quantitative easing". This is how you've been fleeced and is the main social pressure that generates crime and terror.
It's estimated that if we retained the gold standard instead of going with the Bretton Woods agreement that the average American household would be worth about 1 million dollars and have no debt (that's a quarter million dollars for every man woman and child in the USA). But instead, every man, woman and child is in debt to the tune of about $65,000 (21 trillion divided by 320 million or $250,000 / household).
So how do we fix it? You have to stop using the currency that keeps taking away your wealth: the USD. This wasn't possible before 2009 but now it is with bitcoin. Bitcoin isn't just a currency though: it's a direct trust model without central authority. Since the 1960's many people in the middle class were worried they were going to get the pink slip because computers would put them out of work. Now a technology exists that can give the pink slip to authority because central authority is obsolete.
How do we get to this new future where hard promises create autonomy, and where government can operate with mathematical certainty and without corruption? Probably very painfully. Authority isn't going to like this one bit. It will fight tooth and nail to keep its advantages over you. But now at least, it's no longer a pipe dream since we have the ability to build it.
One of the most interesting reasons why this has happened to us has to do with the astonishing success of the industrial age. It created a situation where many academic elites realized that we live in a giant space suit with limited resources and where poverty, war, infertility and disease are the only tools available to prevent an unmitigated disaster.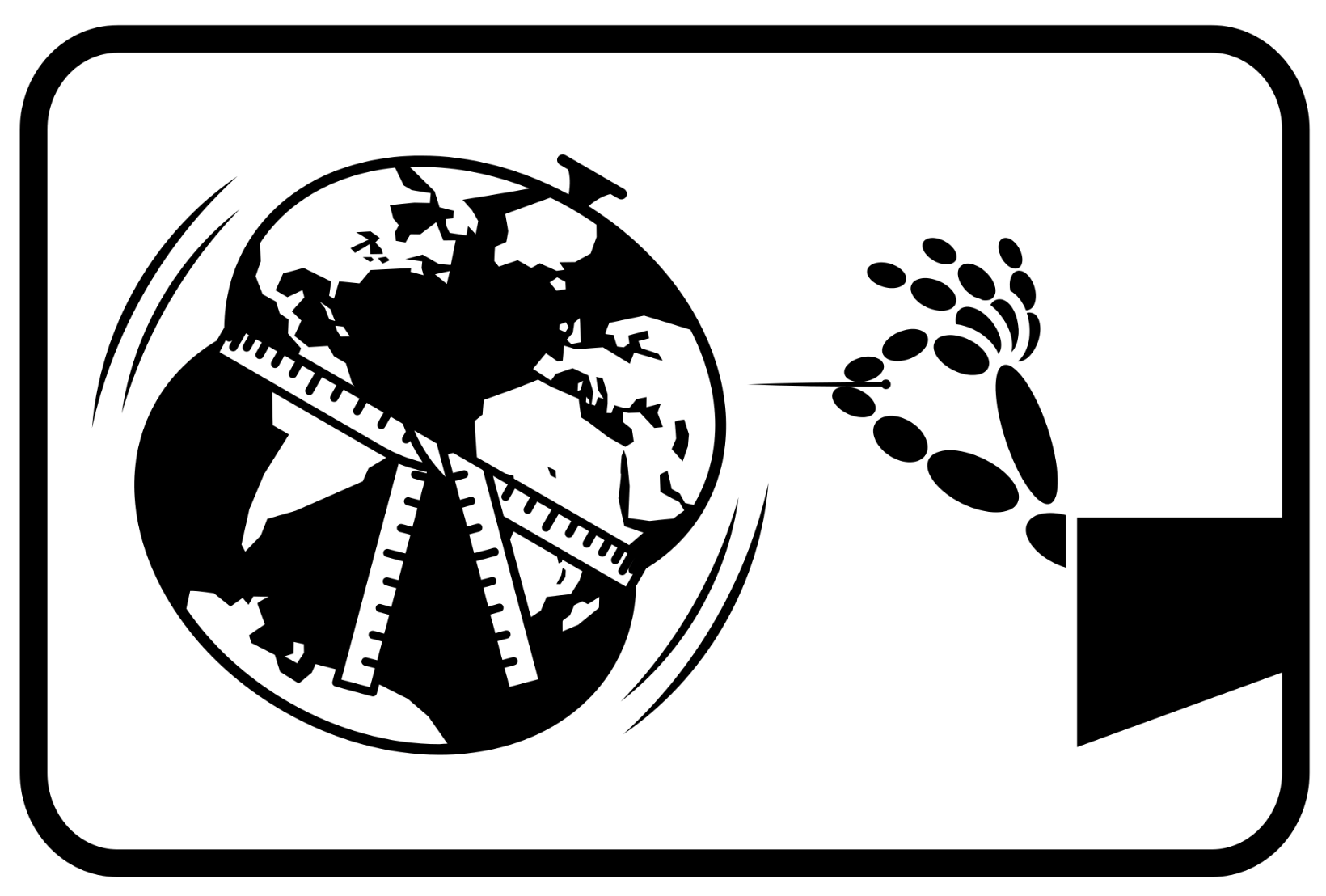 (Google Images - Wikimedia Commons)
Many of the same people who have robbed the world of trillions in resources also feel that it's necessary for the survival of mankind. Only in China have they addressed the issue of over population with legislation. All other countries have followed a path of covert means for depopulation. Most of this comes under the header of "just don't try too hard to save the people from dying".
A very predictable result of the effect of unlimited money being stopped by currencies like bitcoin will be the forced outing of the depopulation agenda. All the secret black budgets will be exposed and the truth will then have to be told.
---
Donations (public bitcoin address):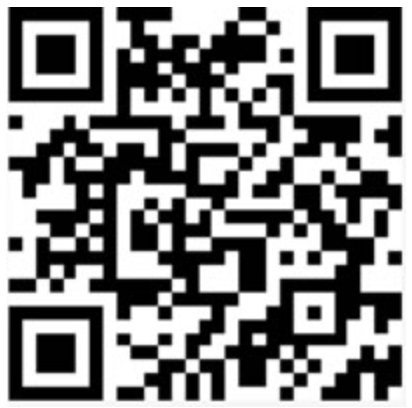 3FwxQsa7gmQ7c1GXJyvDTqmT6CM3mMEgcv
---

---