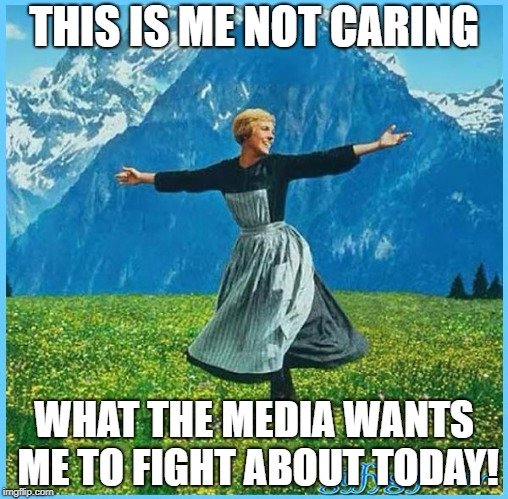 This is me not caring about Nike shoes and who their spokesman is. I haven't owned a pair of Nike shoes in many years so I will not be burning them.  :)  I am not worried about who kneels, I turned off the NFL when they brought divisive racial issues into my home and wanted me to pick sides while I was trying to enjoy some entertainment.
I didn't track and comment on anyone's reaction to McCain passing.
I didn't watch any coverage of the circus we call congress trying to decide whether or not to appoint a Judge.
I am not picking sides.  I do feel like pointing out that some of you all are acting like a bunch of puppets reacting and fighting with your friends over some pretty stupid topics.
When everyone is talking about the same topic you are being used in a propaganda war.
Carry on.