tl;dr Ty Cobb was sent by Hogan Lovell to be a plant in Trump's legal team in an effort to sabotage his legal team.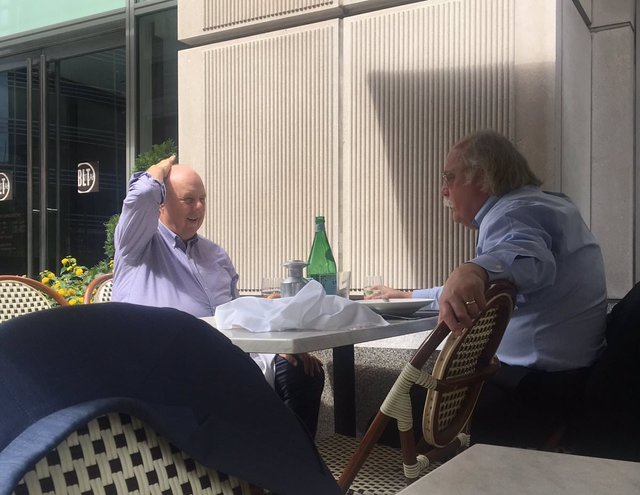 Cheryl Mills, combined with FBIAnon are the beginning of this trail of breadcrumbs.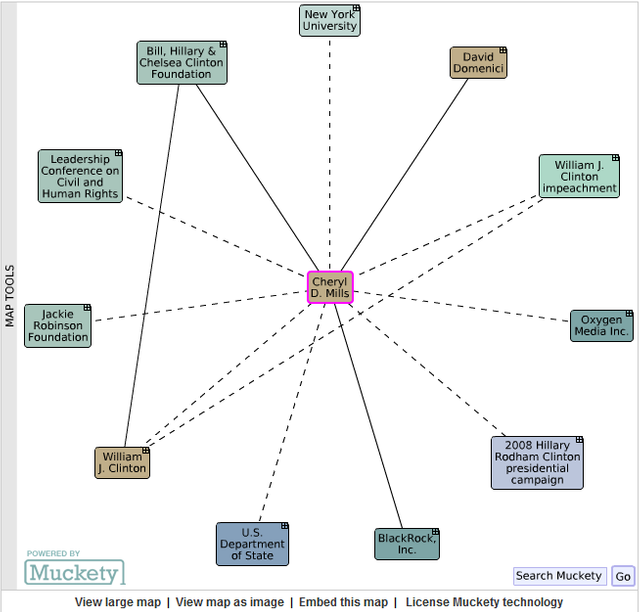 Mills is the daughter of a Lieutenant Colonel in the U.S. Army and grew up on Army posts all over the world, including Belgium, West Germany, and the U.S.
Mills founded BlackIvy Group and is CEO of BlackIvy group, a company which builds and grows enterprises in Africa.[6][33] Her close professional relationship with Sae-A chairman Woong-ki Kim led them to join hands with Costa Rican president Luis Guillermo Solís cutting the ribbon at the new Sae-A factory in Costa Rica.
https://en.wikipedia.org/wiki/Cheryl_Mills
FBIAnon suggested an actionable lead would be to look into Cheryl Mills' previous employer, Hogan Lovells.
https://en.wikipedia.org/wiki/Hogan_Lovells
Hogan Lovells Hamburg MP Steps Down Amid Spying Scandal
http://www.telegraph.co.uk/business/2018/01/13/city-law-firm-hogan-lovells-accused-whitewash-investigation/
The managing partner at Hogan Lovells' Hamburg, Germany, office has stepped down after he was accused of teaming up with an energy supplier client's human resources director to spy on a former employee who had filed a labor lawsuit against the company, the firm confirmed Thursday.
Cheryl Mills did live in West Germany, coincidentally.
City law firm Hogan Lovells accused of 'whitewash' investigation into South African government corruption
http://www.telegraph.co.uk/business/2018/01/13/city-law-firm-hogan-lovells-accused-whitewash-investigation/
City law firm Hogan Lovells has been drawn into the growing corruption scandal in South Africa amid allegations it produced a "whitewash" report into claims of money laundering at a government agency.
Her former employer does seem to have all the elements of being an intelligence community asset. You can see a clear pattern of covering for corruption across the world. The intelligence community is organized crime.
https://www.biznews.com/global-citizen/2018/01/15/peter-hain-sars-coverup-scandal/
I thank him dearly for continuing to fight and expose these shenanigans of legal charlatans such as Hogan Lovells. They have aided and abetted this crooked Moyane and Makwakwa to continue in their service to the corrupt President of South Africa and his cronnies the Guptas and robbing the taxpayers of South Africa
Cheryl Mills has no problem ignoring court orders to produce evidence. It is clear where she learned this from.
Hogan Lovells had even inserted a plant into Trump's legal team.
https://finance.yahoo.com/news/ty-cobb-resigns-hogan-lovells-090629122.html
Ty Cobb, a longtime Hogan Lovells partner based in Washington, D.C., has joined President Donald Trump's legal team as special counsel. His last day at Hogan Lovells will be July 30, the firm's chairman said in an all-firm email sent Friday afternoon.
Of course, he intentionally created some news stories by talking about "Russiagate" out loud at a restaurant in front of reporters.
https://hotair.com/archives/2017/09/18/trump-lawyer-overheard-talking-russiagate-restaurant-nyt-reporter/