Just Like James Comey, Andrew McCabe has a serious conflict of interest in the Hillary Email case as well as in regards to multiple FBI investigations.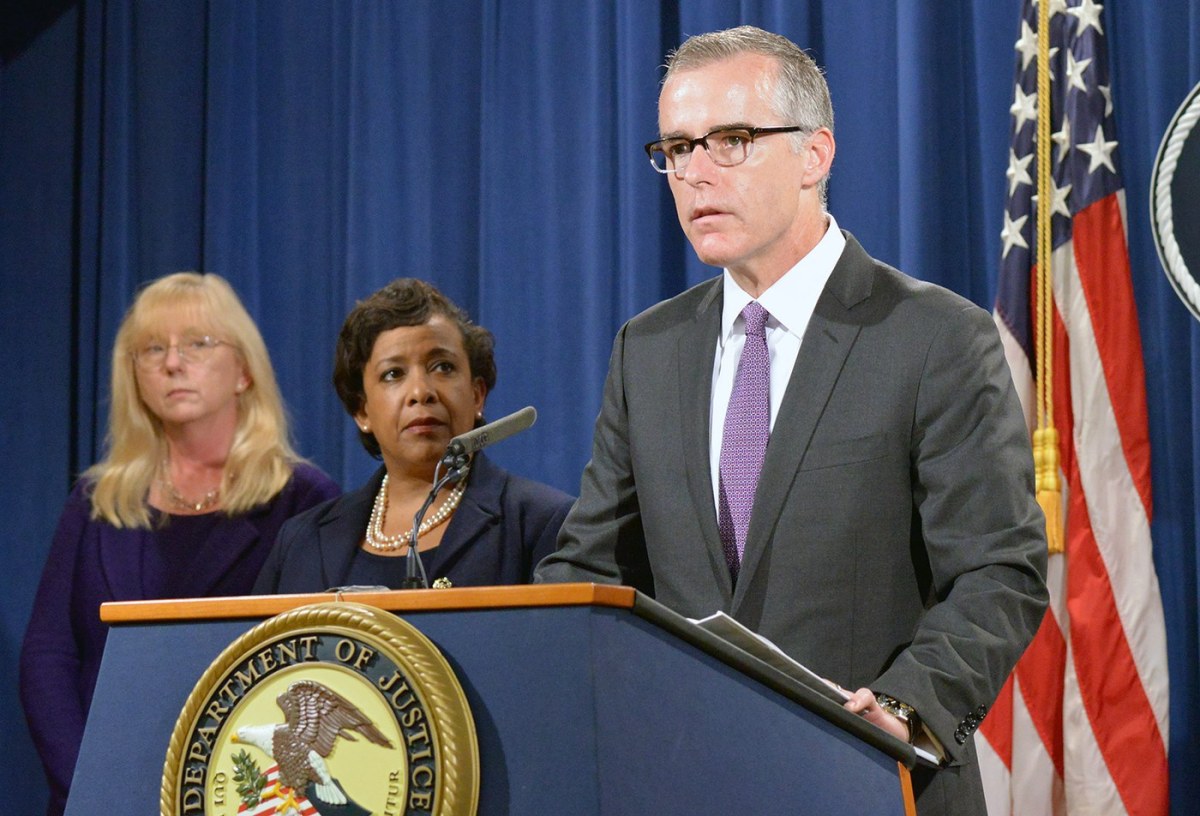 ---
Wikileaks Tweeted Senator Grassley's Senate Judiciary Committee's request to then FBI director Comey asking for clarification of FBI second in command, Andrew McCabe's, involvement in the Clinton email investigation and the so-called 'Russian Intervention' in US elections (see document below).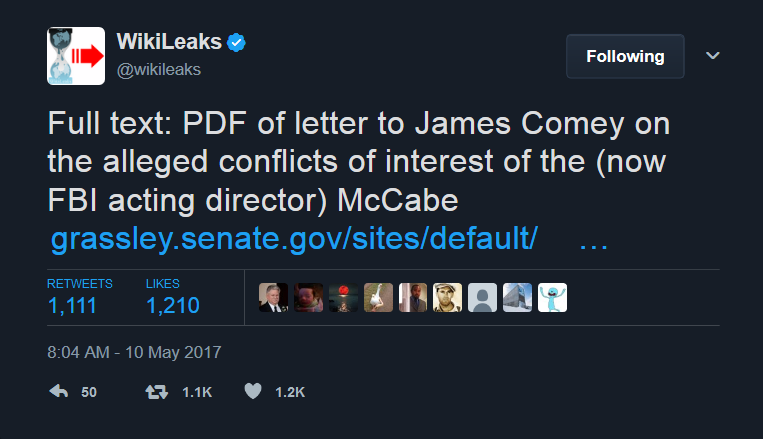 The letter outlines the acceptance of $600,000 campaign contribution to his wife Dr. Jill McCabe who was running for the Virginia state senate. The 'donation' was made by Virginia Governor, and long-time Clinton ally, Terry McAuliffe after he and his wife convinced Dr. McCabe to run for the senate seat. The large donation was made to her campaign while Andrew McCabe lead the investigation into the Clinton email scandal. Mr. McCabe has refused to recuse himself from the Clinton investigation despite the obvious conflict of interest.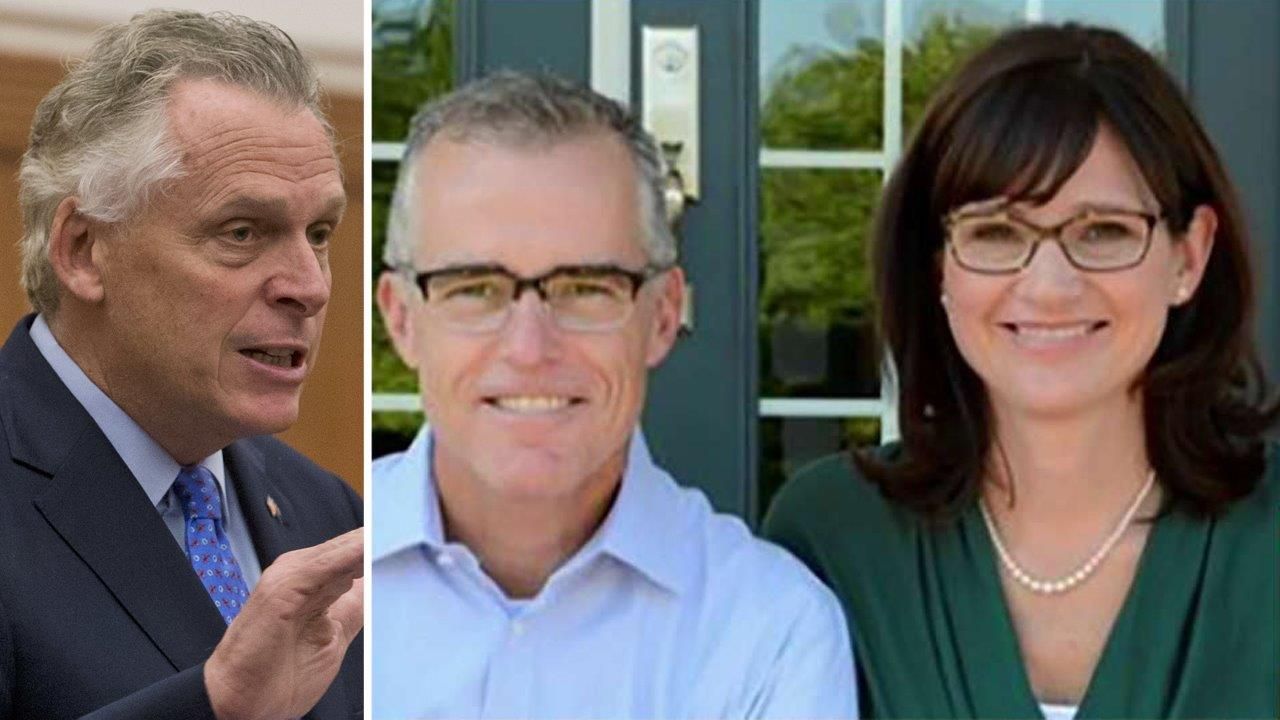 Open sourced citizen journalist George Webb has been reporting on McCabe's $600, 000 bribe for months. Interestingly, the bribe works out to about $1 per email from Hillary Clinton's 'missing' 650,000 State Department emails.
Senator Grassley's Letter to Comey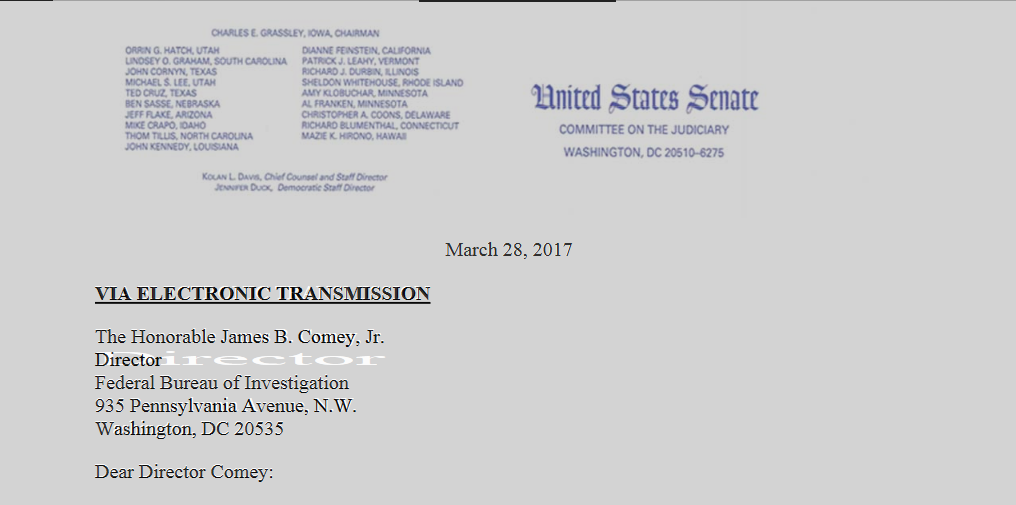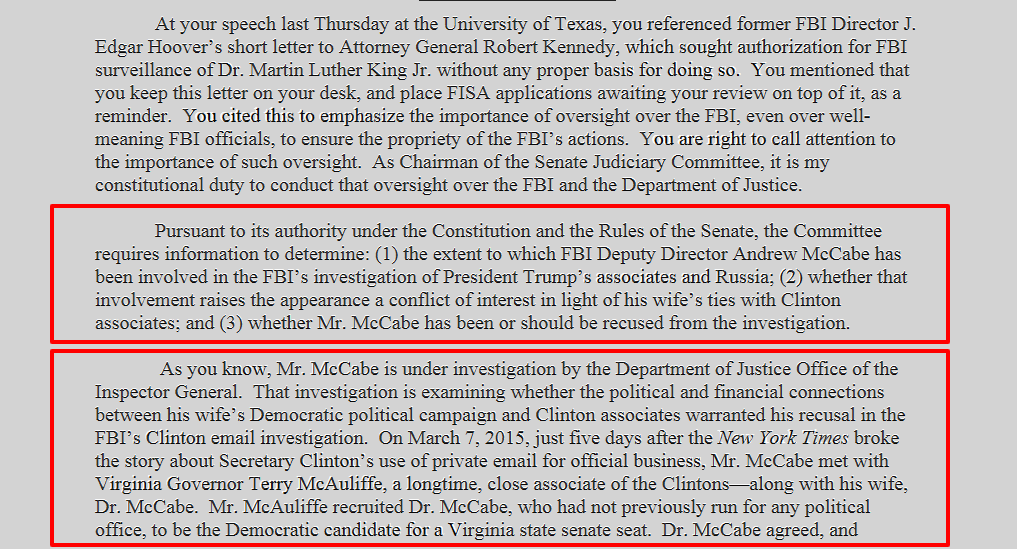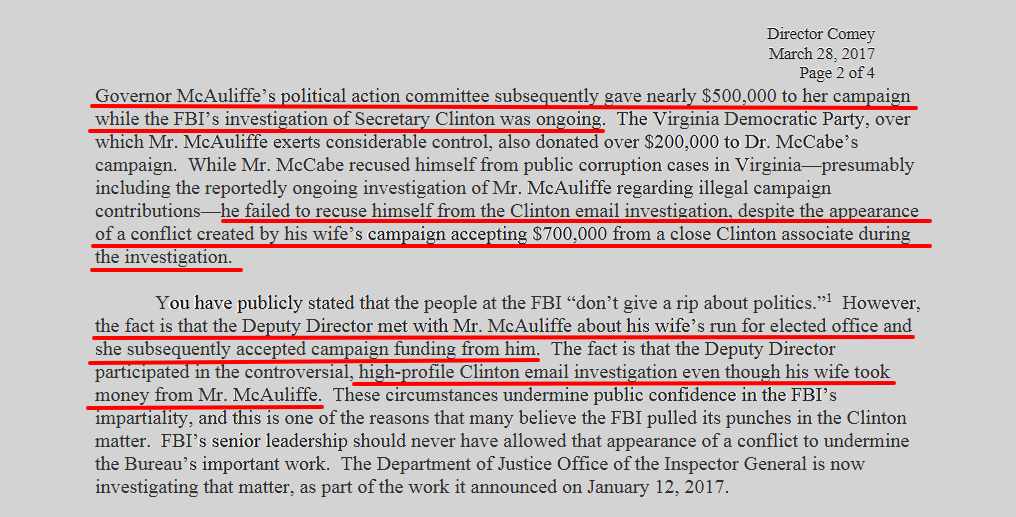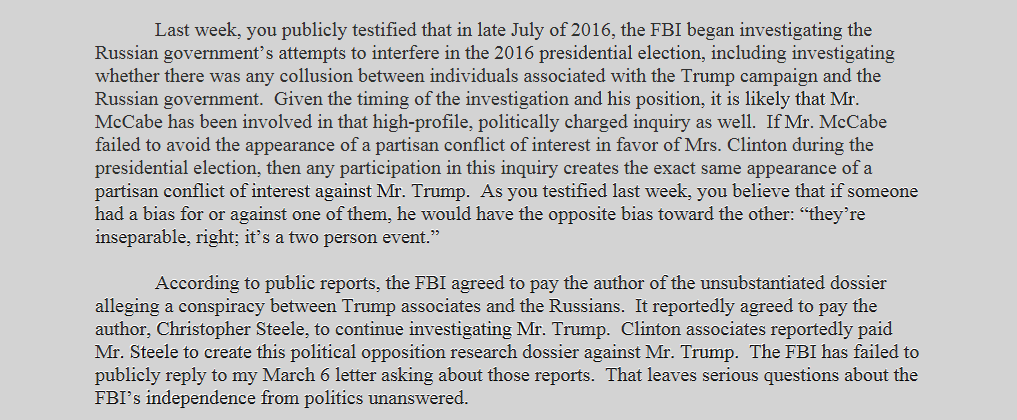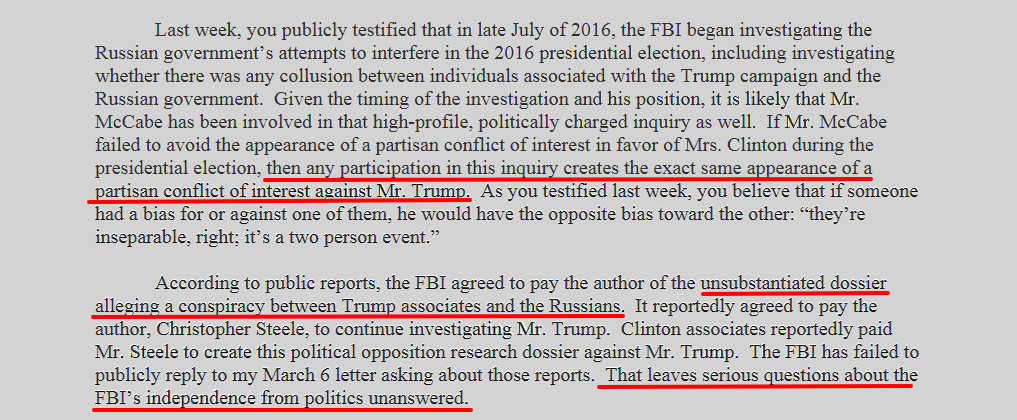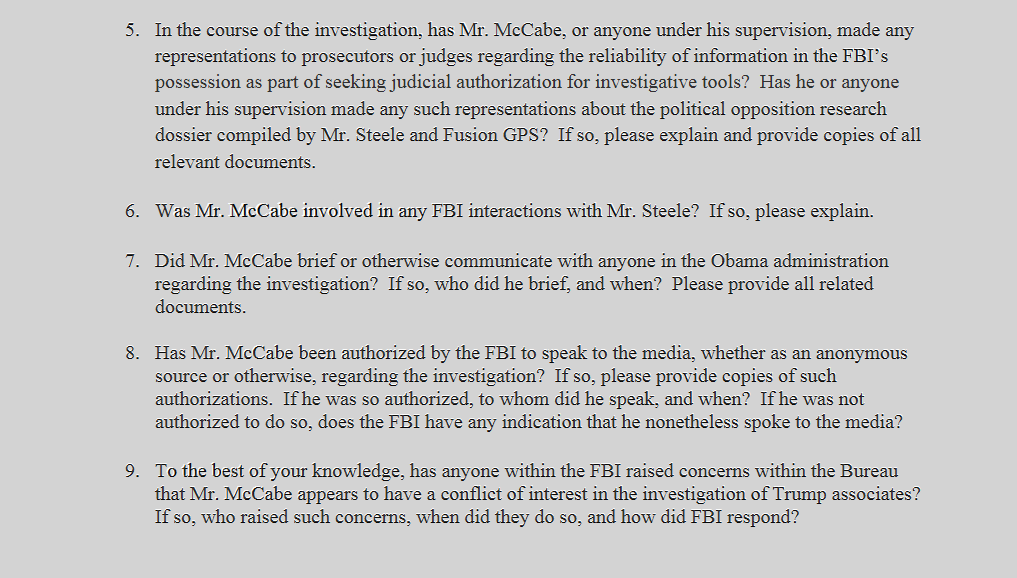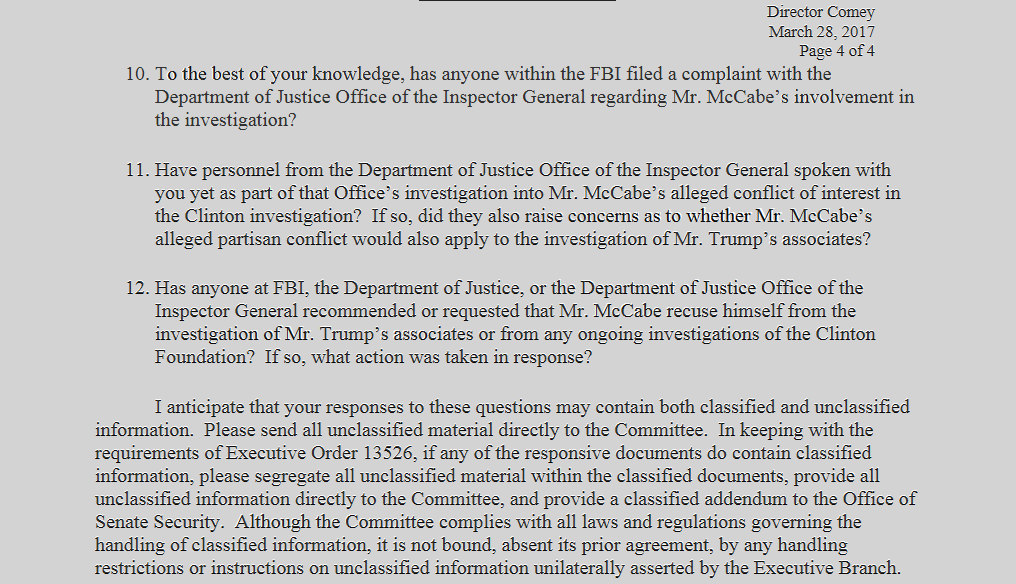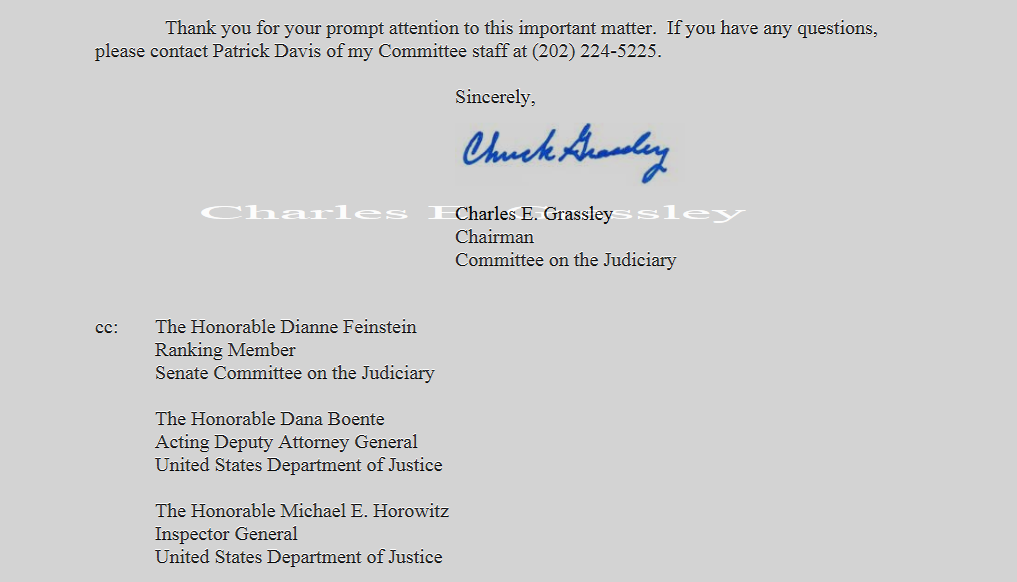 ---
McCabe Must Recuse himself from Hillary Email investigation / McCabe must step aside
George Webb Repeatedly Goes after McCabe about the $600,000 (+ $75,000) and "slow-footing" the investigation by sitting on Hillary's emails
See George Webb's YouTube Channel (Day 75-81 - Where is Eric Braverman?)
Day 75 part 1 (@1:25)
Day 75 part 2 (@6:00)
Day 76 part 1 (@4:45)
Day 76 part 2 (@3:05)
Day 76 part 3 (@8:00)
Day 77 part 1 (@7:45)
Day 77 part 2 (@11:45)
Day 78 part 1 (@13:00)
Day 78 part 2 (@10:30)
Day 79 part 1 (@1:53)
Day 81 part 1 (@11:45)
Day 81 part 2 (@13:10)
Day 81 part 3 (@1:55)
Day 81 part 4 (@2:40)