I have made no secret that as far as I am aware, our democracies are fake and rigged by design, but is there any possibility for improving the situation? Could blockchains solve the problem?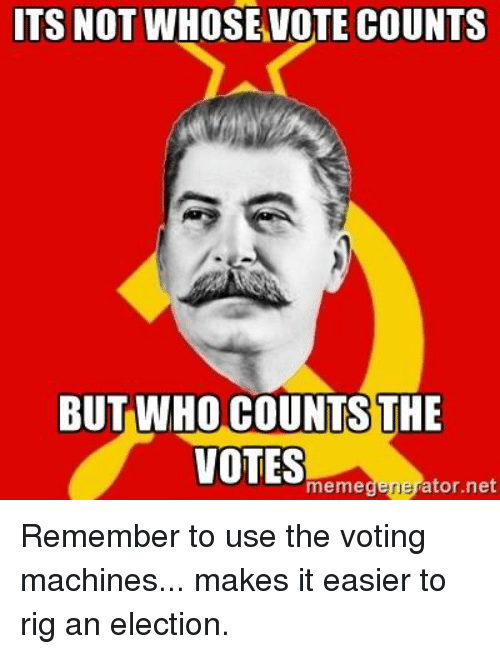 Covertly controlling a democracy might seem a major challenge, but for an organised group of less than 1% of the population (perhaps a secret society or secret 'service') it would be very doable. Besides the fake political process and stage theatrics, it would be necessary to rig the elections! By having controlled opposition that appears to be providing an opponent to the ruling group, but which actually does nothing of the sort - it is possible to ensure that no real change can occur in politics. By controlling the actual voting process, the outcome becomes guaranteed and no independents will get into positions of power.
Simply by inserting key people into vote counting roles, it is possible to covertly change the outcome of elections. There has been at least one example in America of a computer programmer testifying in court that he was paid to hack the code used in the electronic vote counting machines to rig the election - so electronic voting is no better. In fact, 'traditional' electronic voting is easier to rig than paper voting since the rigging takes place in circuit boards that cannot be overlooked by eye.
Since we now have consensus algorithms used by blockchain technology to ensure the integrity of financial transactions worth many billions of dollars, we therefore also have a way of ensuring the logging of votes is reliable and trustworthy! Bonus!
Given this is the case, it seems right to suggest that no election should be held without the use of this new way of ensuring integrity!
Sierra Leone is way ahead of the rest of the world!
---
As it turns out, Sierra Leone has already tested such a scheme, recording 70% of the votes in a recent election on a blockchain!
The company who ran the process is called Agora and they have a whitepaper that outlines their blockchain voting technology in graphic detail.
You can see the detailed results of the election here.
They claim this is 'unforgeable' and rely on witness nodes and 'auditor' nodes in a similar way to the way that Steem does. Node operators are paid in VOTE tokens as rewards for their checking and computation.
Where's the catch?
Well, the witness nodes are currently by invitation only and are run by NGOs, universities and other institutions. So, in short, to corrupt the system requires only that the people running those nodes are corrupted. Given that the nodes are run by invite only groups - this leads to the obvious idea that the entire system COULD be corrupt from the beginning - with us being forced to still trust a small group of people - instead of a different small groups of people who would be doing manual, paper vote counting!
I think that the best possible situation is one where everyone runs their own P2P style micro node on their phone or computer - allowing them to validate the calculations themselves if they prefer. This would also be in alignment with the idea of DIRECT democracy, where everyone has a vote - instead of the limited and dysfunctional (dishonest) form of democracy we are stuck with currently called REPRESENTATIONAL democracy, which relies on a small group of people being given the voice of a large number of people (usually resulting in the needs of the majority being totally ignored).
While all democracy tends to result in the needs of many people being trampled, at least blockchains might eventually solve one of the problems... But I'm not sure we are there yet!
Wishing you well,
Ura Soul
Vote @ura-soul for Steem Witness!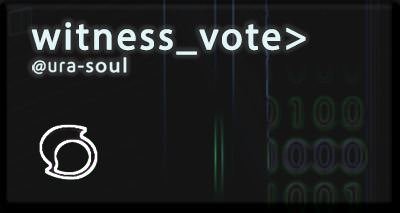 (Witnesses are the computer servers that run the Steem Blockchain.
Without witnesses there is no Steem, Steemit, DTube, Utopian or
Busy... You can really help Steem by making your 30 witness votes count!
Don't forget, there are more than the 50 witnesses you see on the witness voting page in steemit.com)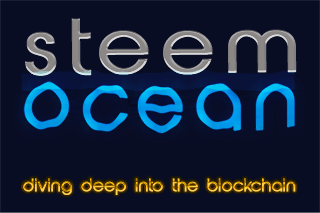 Find out your voter rank position at steemocean.com!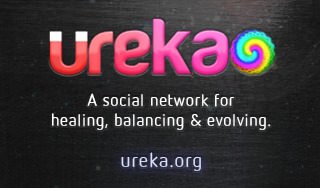 I run a social network too!