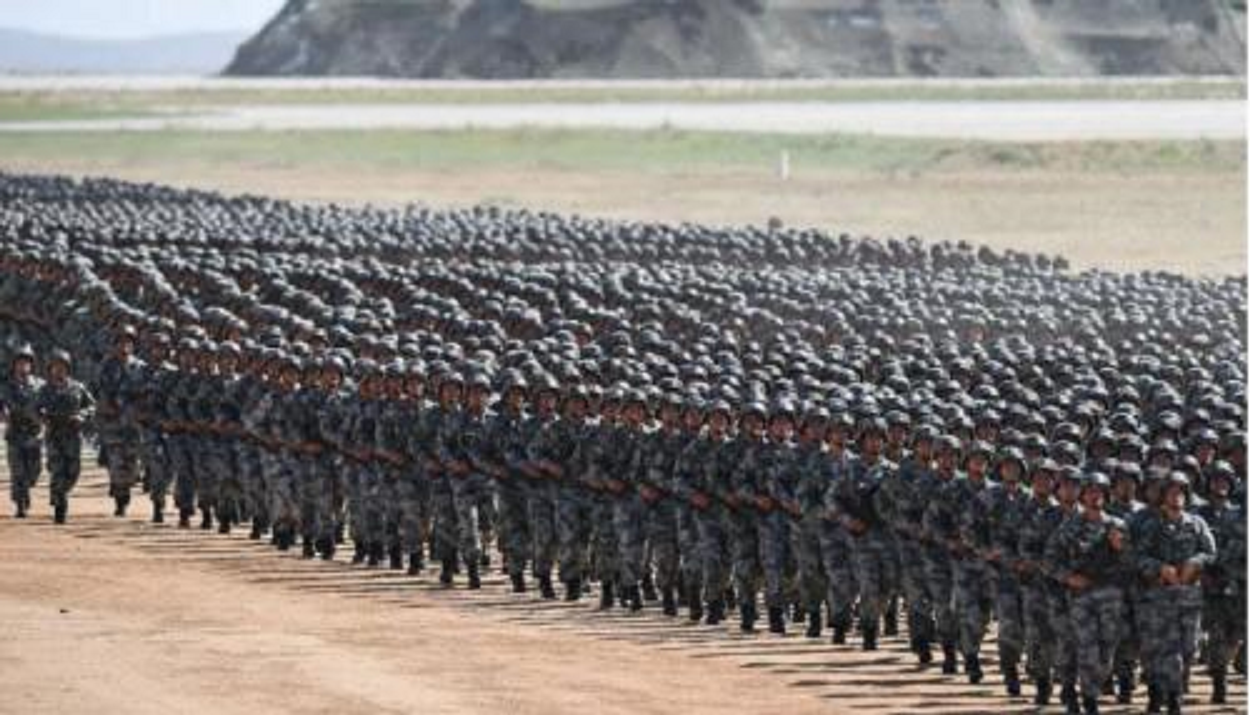 While the specter of a nuclear war with North Korea has faded in recent weeks, China is not taking chances, and ahead of the Winter Olympics in South Korea, the Chinese government has deployed 300,000 troops and multiple mobile strike groups to its highly-guarded border with North Korea, a move which signals that Beijing is quietly gearing for a potential crisis between Kim Jong Un and the United States in the coming months.
---
China knows how the USA LOVES sporting events.
Winter Olympics and the Maidan coup.
World cup and the war criminal muppet Sackofshitshvilli of Georgia attacks South Ossetia shelling civillians kind of like what the Kiev coup did to Donbass region....
That move by CHINA is to tell America, "Don't even think about striking N Korea." And Trump won't.
---
300K troops in border areas seems to be imminent war in military books.
Back in the Cold War, we matched 20K Soviet soldiers with 20K Finnish soldiers.
Something about the Communist Party being closed down in Finland due to lack of electoral success.
It was close. They backed down and we returned.
First time we used bayonets in a massive mobilization (for Finnish standards).
No, it never made the news.