Are you violating terms of use at Facebook? You should start as soon as possible, because they are going to ban you anyway!


You must have already heard that Alex Jones has been banished from the the whole raft of platforms, including Facebook, YouTube and Apple. It's all over the Internet. But did you hear this news?
For the second time, left-leaning Latin American news network Telesur has had its Facebook page removed, with no explanation given.
— Simon Rite, RT
I wouldn't say "left-leaning Latin American news network", I would say "truth-leaning Latin American news network", but that's the other story.
So, now we have "hate-speech nut job" in the same basket with the regular alter-news network? What is the common denominator? Both have a story that diverse from the terrible official narrative. Which means, censorship has become the last resort of the crumbling corporative media AND controlled social platforms. Big time:
Duration: 2:33


After Trump's election victory it has become obvious that classic corporate media established in the 20th Century have lost their power. By imposing censorship, controlled social platforms have just started to loose it's power. But before you begin to rejoice expecting massive migration to Steemit, read carefully this text of our @informationwar.
Unfortunately, 'Kafkaesque' character of this act — punishing without any explanation why — can be repeated at Steemit despite the decentralized nature of the platform. The buttons are there, and they can be pushed at any time. So, it is necessary to work on further development of decentralized infrastructure, in the expectation of the Deep State strike.
Steemit is not enough.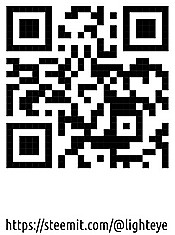 Universal Basic Income