TX Politician, in bid to impress voters, challenges another to debate in Spanish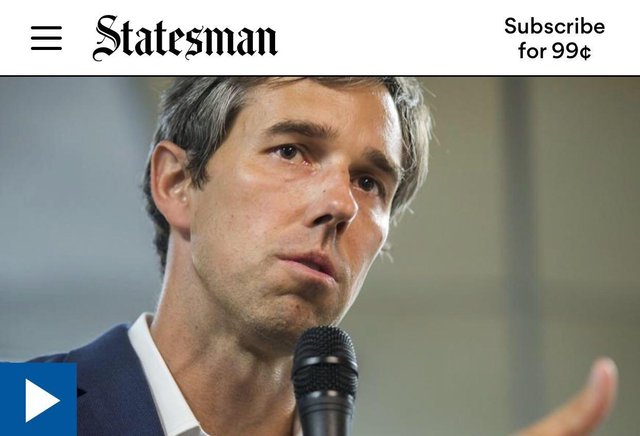 Full Article
U.S. Rep. Beto O'Rourke, D-El Paso, who is challenging U.S. Sen. Ted Cruz, R-Texas, in his re-election bid, has proposed six debates before the November election, with two in Spanish, The Texas Tribune reported Tuesday.
Why, though?
I mean, each of us has our own set of party tricks. I know many programming languages. Want to debate policy in C#?
Maybe I'd get the nerd caucus to support me more and back me up, other than that, it's a political trick to appeal to a cross section of society where you know you're more adept than others.
"I can get more Mexican voters if I do this" is the political idea, but, to me, it sounds more like "maybe if I challenge him regarding who can solve a Rubiks cube faster on stage, those who like Rubiks cubes will vote for me because we have something in common when I win."
pan·der [ˈpandər]
VERB
pandering (present participle)
gratify or indulge (an immoral or distasteful desire, need, or habit or a person with such a desire, etc.).
"newspapers are pandering to people's baser instincts"
synonyms: indulge · gratify · satisfy · cater to · give in to · fulfill · yield to · bow to · humor · please · accommodate · comply with · go along with