Disclaimer: Content is mostly relevant for Norwegians.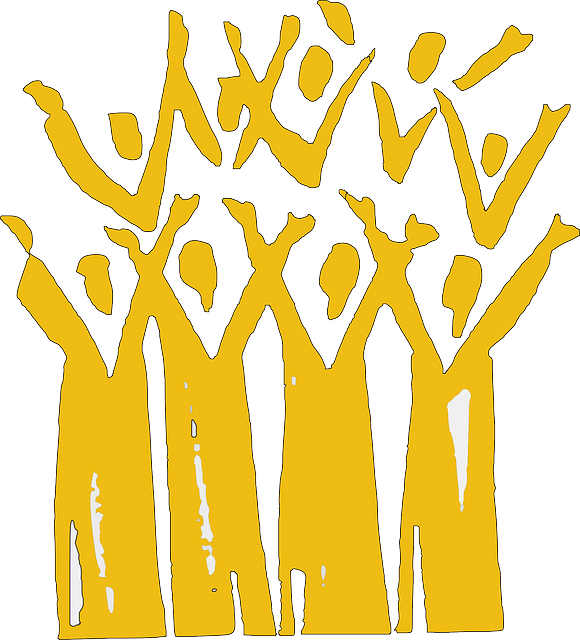 pixabay
I am a libertarian, and I honestly believe that Socialism is the worst political ideology out there. It appeals to the Cainian side of human nature, where the lazy farmer can point a finger at the hard working farmer.
Why do you have 1 cow more than I? It is unfair. Give my your best milk cow, or I conspire with the secret police, and they send you to the Gulag.
I also believe that Socialism is a response to the demise of Christianity in Europe. Humans are not atheists: We all do worship something. So it is possible to worship something like Socialism or Utopism.
What is also so remarkable with Socialism is that is has never really worked:
Venezuela..
China..
Soviet…
Cuba…
North Korea…
It has only yielded human suffering and massacres.
You are believed to be crazy if you try to repeat the same thing endlessly and expect a different result.
What is also very clear is that Socialists almost never follow their own doctrines. They settle in almost only white neighbourhoods, try to pay as little tax as possible etc. After all they too are selfish humans, and I am fine with that.
Audun Lysebakken is probably the politician in Norway I have felt the most disdain towards. He use the ridiculous word welfare capitalist (velferdsprofitør) a lot, which is certainly a misnomer. Also, why should a business owner not try to take advantage of the 'free' money from the Government as long as it is legal? He knows that the State is going to 'rob' him later down the road.
A recent Tweet-storm revealed that has some memory loss concerning his party's political history: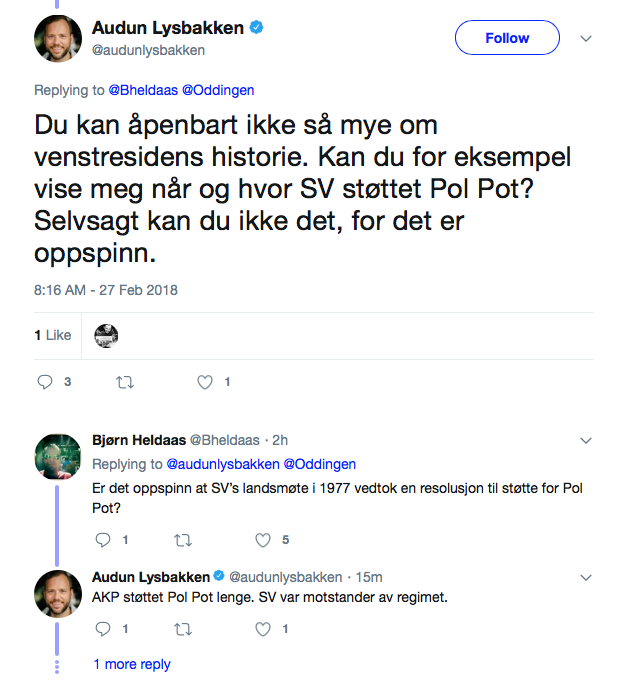 source
I just found out something for me very interesting. He actually lives in Holmlia, the worst shit hole place in Oslo, mostly ruled by young drug dealers, such as Young Bloods. Two persons were attacked by knife there recently
Christofer Owe made a movie some 10 years ago called Naive Norway (Naive Norge) that covered his frustration after living 1 year in Holmlia. This movie is unfortunately not available anymore due to its not political correct nature.
Like him or not, Lysbakken actually walk the talk. He really believes in Multiculturalism, Socialism and Utopia. How crazy is that?
Besides from that it is totally irresponsible of him to live with children in Holmlia, and his kids would certainly have a much better environment growing up in an established community in the Western part of Oslo.
Kudos Lysbakken, you are the Socialist Lighthouse in Norway, what ever that means.
Looking forward to getting Skin in the game by Nassim Taleb: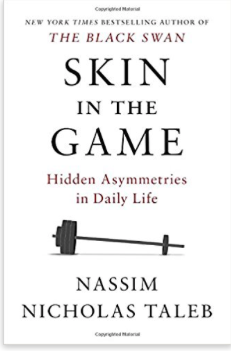 amazon.com