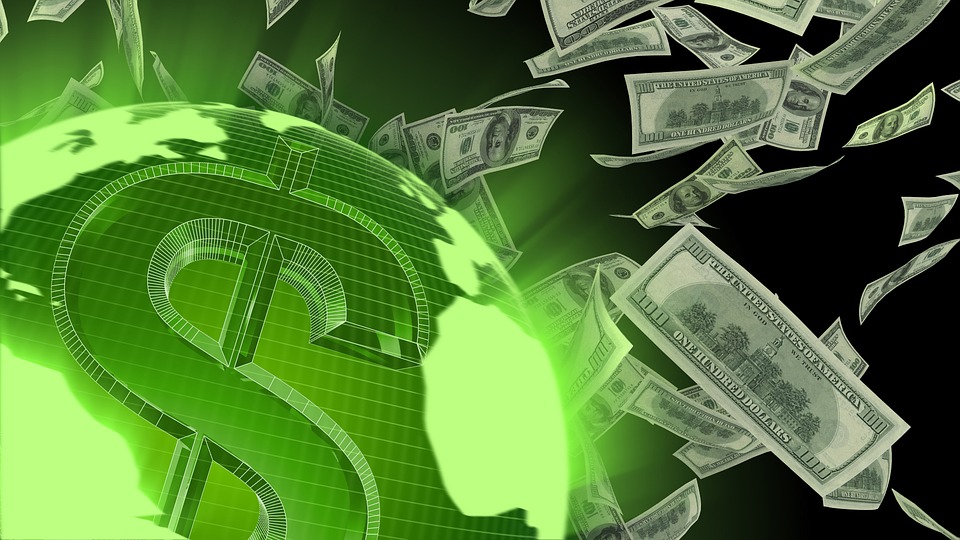 I was poking around looking at the net worth of congressmen and senators in the U.S. It is apparent that most if not all of them have a net worth much higher than the average american family.
If you had a 'high' net worth (like over 20 million) and were a public servant, would you still want to be compensated with tax payer money?
The current salary of Senators and Representatives, not bad huh?...


The 'Total Net Worth of Congress' graph to 2015 from Moneynation, the graph kind of resembles the stock market...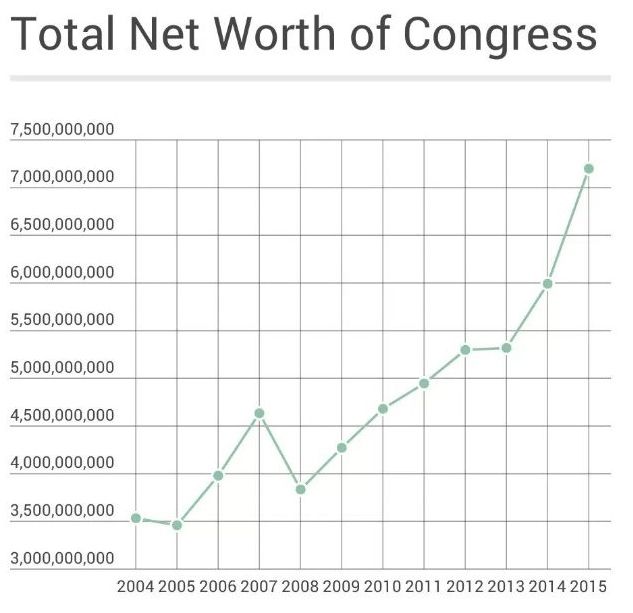 The average Net Worth of a Congress person vs the Median U.S. Household. A little bit of a difference....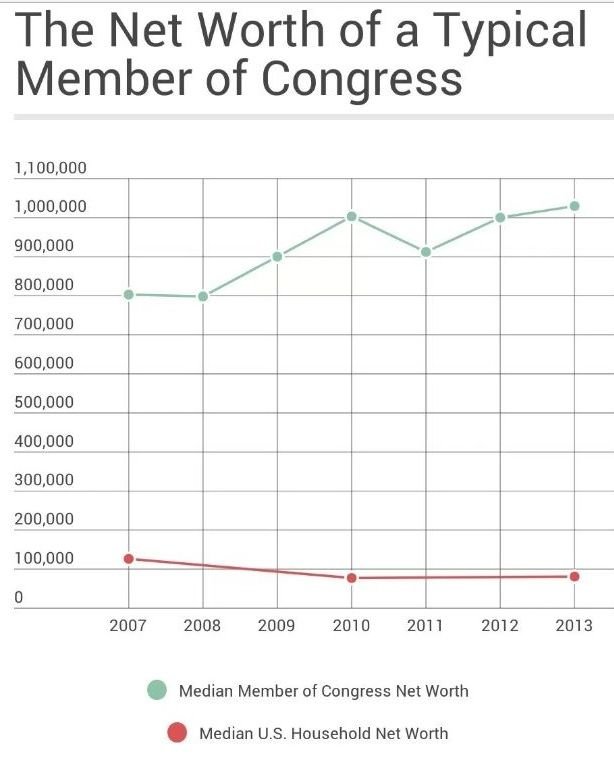 The top 10 wealthiest members of the House and Senate. IMO, I think they might want to pass on their compensation...? At least give it a thought...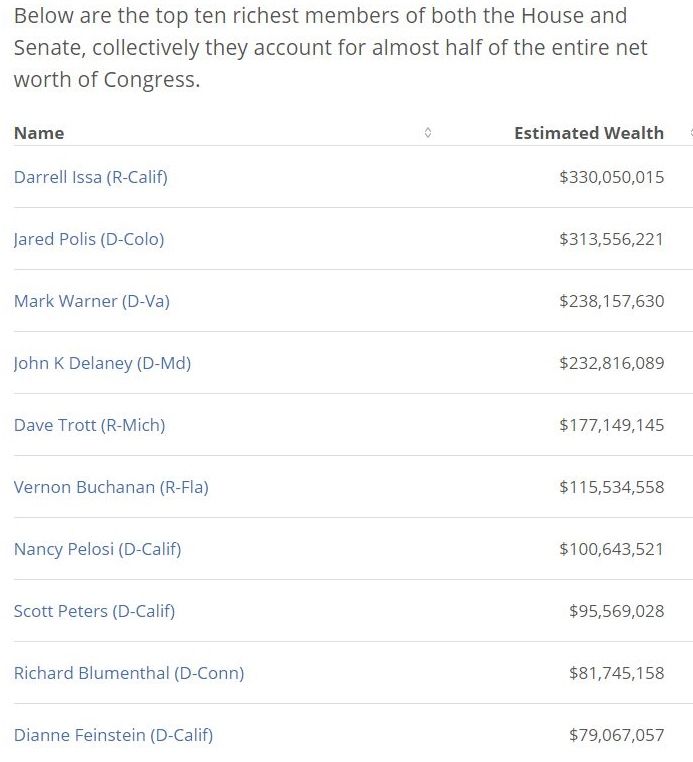 I personally think that if a congress person or senator's net worth is over 'X' amount, they should not receive any compensation as they are public servants.
The money that is 'saved' by the politicians not padding their own wallets can be used for various projects to help/support society around the U.S. They can build shelters for the homeless (contingent upon them learning a trade to get them back on their feet), cloths, food, etc...
They can build vocational centers, hire teachers that provides various trades that anyone can learn for free. I know this sounds good on paper, but there are those that just need a kick start and support. I think many of the homeless need counseling and a change of their mindset to get them back into society.
I have seen more people than ever at signal lights here in Silicon Valley with various signs waiting for handouts by passing cars. I'm sure many of these people are willing to work instead if they had a specific skill or a trade.
1st photo credit: Pixabay