News from the DDR2.0 - Weaken the secret service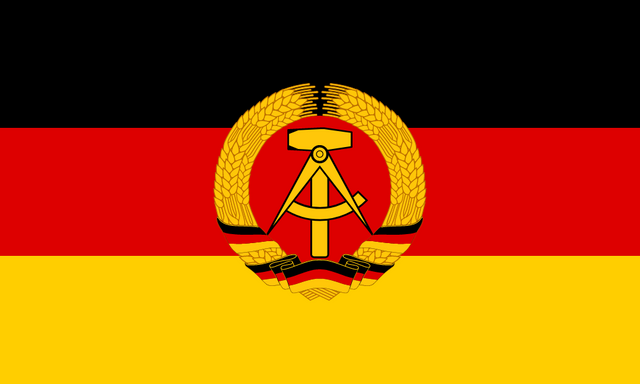 ---
Hello,

It was in the news today that the BND was no longer allowed to spy abroad without limits.

My question would be whether it is not the BND's job to spy to protect the country and its citizens?

It was not about citizens, but about foreigners and the resulting information. Germany is becoming weaker here because a few good people are campaigning against Germany.

It's just stupid to weaken your intelligence agencies and army, especially in these very weird times when states like China, Russia or the US are aggressively pursuing policies and their intelligence agencies are very active.

When the Ottomans conquered Constantinople, the rulers of the time were arguing over the gender of the angels. That was the main problem and not that the city will soon be lost.

We live in times when the left-hand people want us out of NATO, out of the EU, an impotent army and a non-existent secret service. Maybe I'm wrong, sure, that can always be.

How would you see it? Does a state need a strong economy, a strong army and a strong secret service?

Until next time!


Hallo,

heute kam es in den Nachrichten an, dass das BND nicht mehr grenzenlos im Ausland spionieren dürfte.

Meine Frage wäre, ob nicht dies eine Aufgabe des BNDs ist, zu spionieren um das Land und die Bürger zu schützen?

Es war nicht die Rede über Staatsbürger, sondern über Ausländer und die daraus resultierende Informationen. Hier wird Deutschland schwächer, weil sich ein paar Gutmenschen gegen Deutschland einsetzen.

Es ist einfach dumm sich seine Geheimdienste und Armee zu schwächen, insbesondere in diesen sehr komischen Zeiten, wo Staaten wie China, Russland oder USA eine aggressive Politik betreiben und ihre Geheimdienste sehr aktiv sind.

Als die Osmanen Konstantinopel erobert haben. Die damaligen Herrscher streiten sich zu dem Zeitpunkt über das Geschlecht der Engel. Das war das Hauptproblem und nicht das die Stadt bald verloren wird.

Wir leben solche Zeiten wo die Linken Gutmenschen uns raus aus Nato, raus aus der EU, ein impotentes Herr und ein nicht existierendes Geheimdienst wollen. Vielleicht täusche ich mich, klar, dass kann immer sein.

Wie würdet ihr es sehen? Braucht ein Staat eine starke Wirtschaft, starke Armee und starkes Geheimdienst?

Bis demnächst!


---