The Only Candidate Who Keeps their Election Promises
Found this gem on my preferred page and thought to share it with you to help you make up your decision in future elections in your country, it can apply to almost every country in the world with a little variation of the accomplishments of the candidates from one country to another.
Simply, vote for NOBODY because: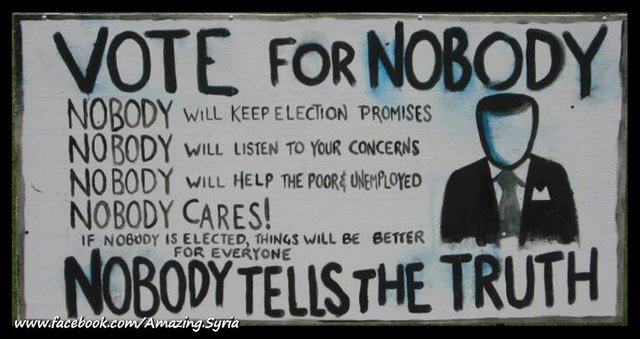 Nobody will keep election promises
Nobody will listen to your concerns
Nobody will help the poor and unemployed
Nobody cares
Nobody tells you the truth
If Nobody is elected, things will be better for everyone
Follow me for more tips that will help you in your life.
Image source: New Syria FB page.
---