Hej!
Opowiem wam trochę o moich bohaterach.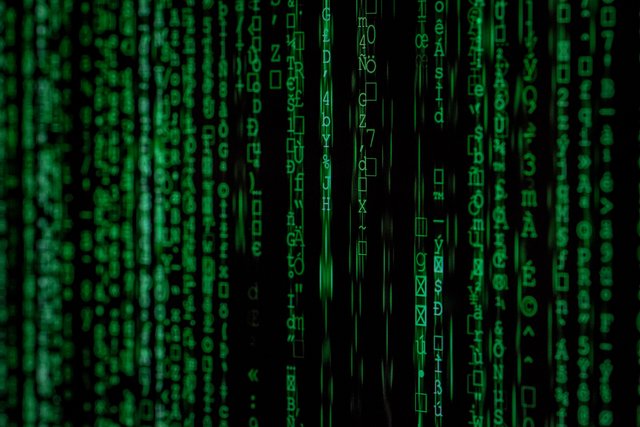 Są to Neo i Trinity. To wspaniałe koty perskie. Neo ma już 8 miesięcy, a Trini (bo tak w skrócie na nią wołam) niecałe 3.
Najpierw opowiem o Neo. On pierwszy pojawił się w moim domu. Jest to bardzo kochający, towarzyski i lubiący spać kocur.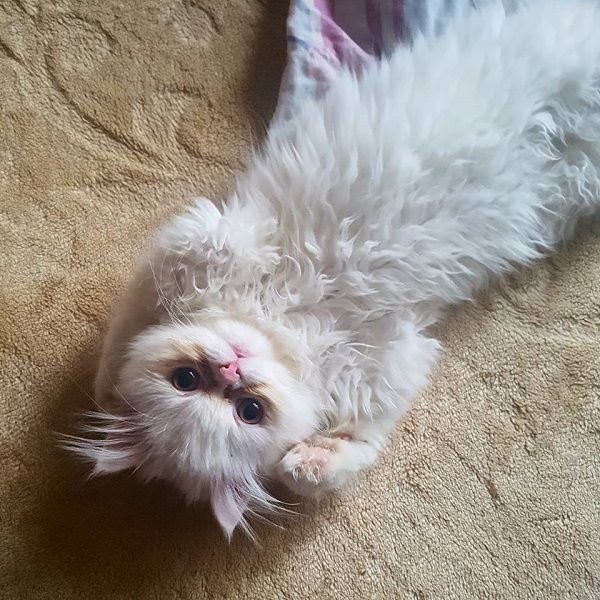 Jak widać na zdjęciu jest cały biały, jego jedynym charakterystycznym znakiem jest czarna plamka na środku języka.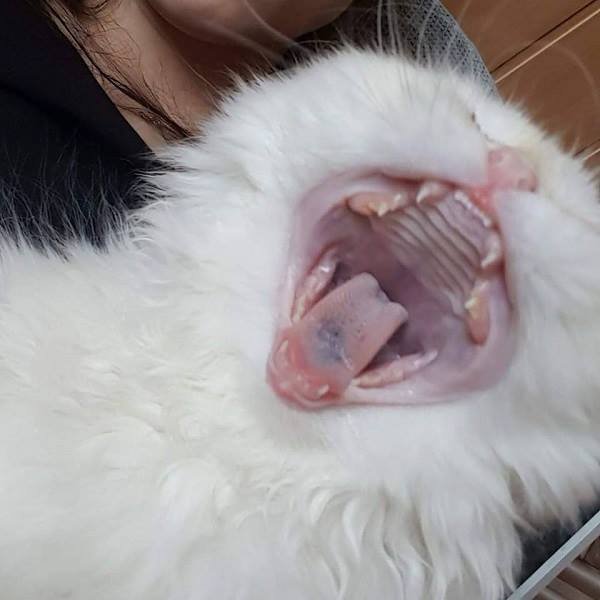 Jakby nie patrzeć kotem bardzo pomocnym. Towarzyszy mi w zadaniach domowych...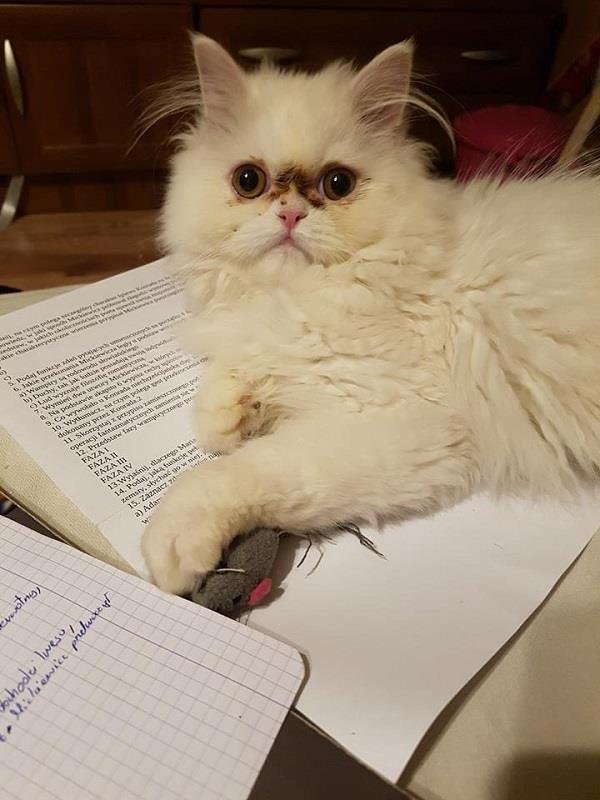 Albo w pakowaniu na wycieczkę
Czasami lubi grzebać w torebce.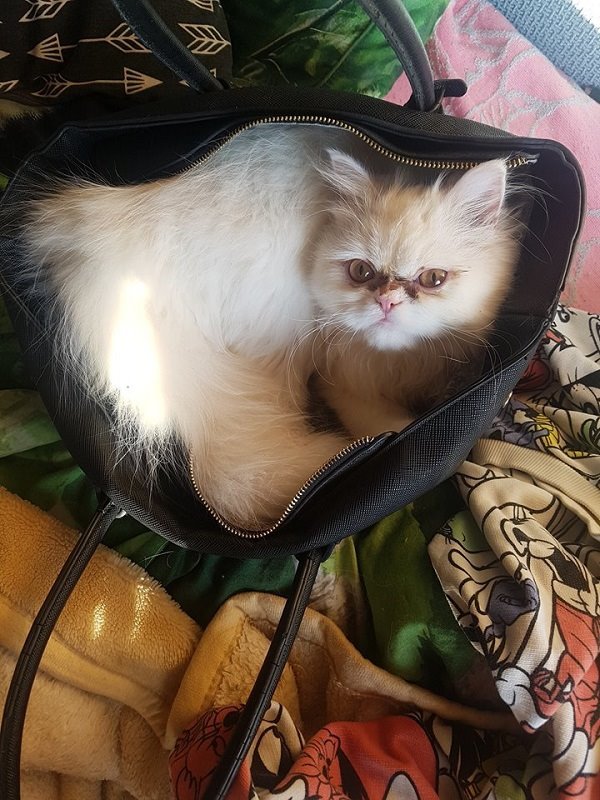 A po zabawie odpoczywa ze swoją ulubioną zabawką.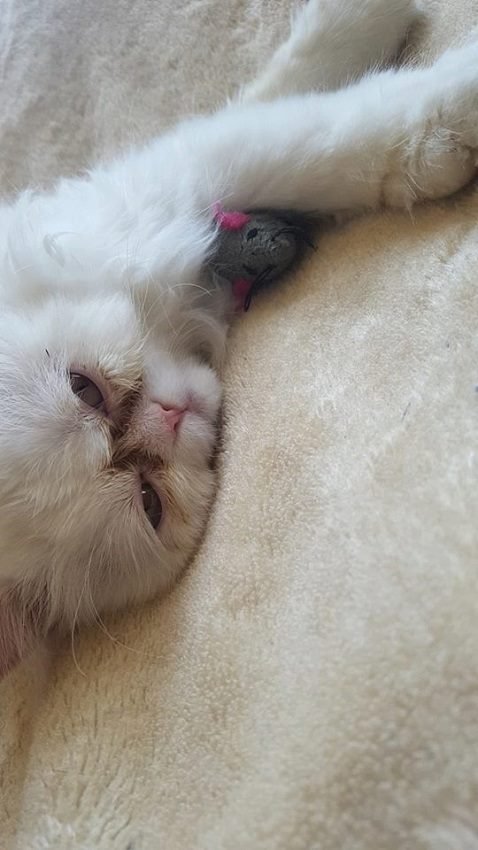 Jego inną formą odpoczynku jest wylegiwanie się na balkonie.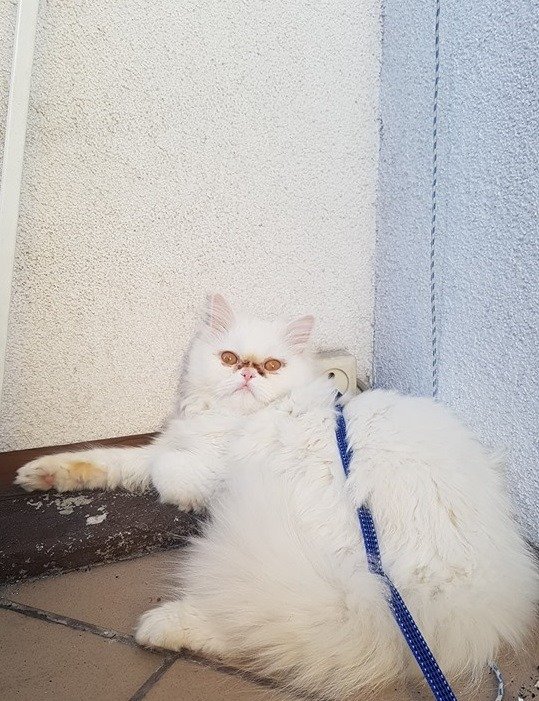 Jest wielkim śpioszkiem. Wygodnie mu w najdziwniejszych pozycjach.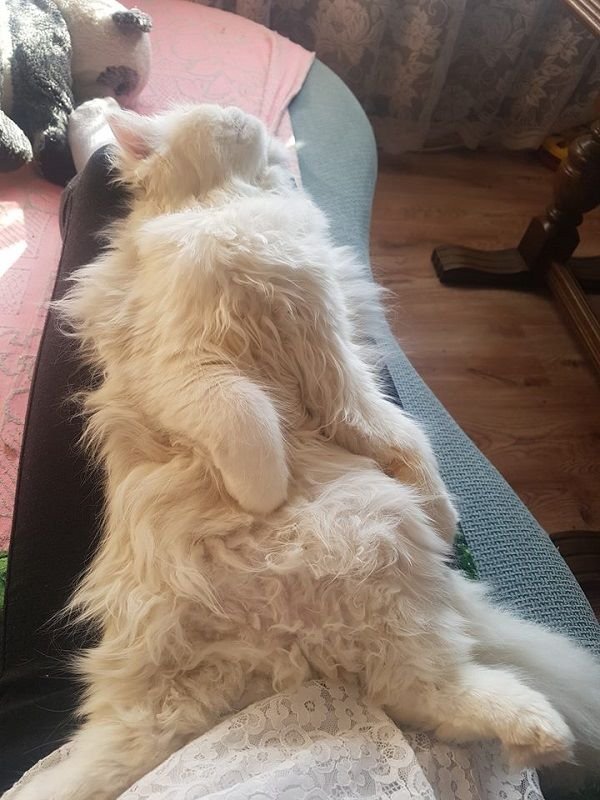 Ale i tak myślę że najbardziej lubi spać ze mną.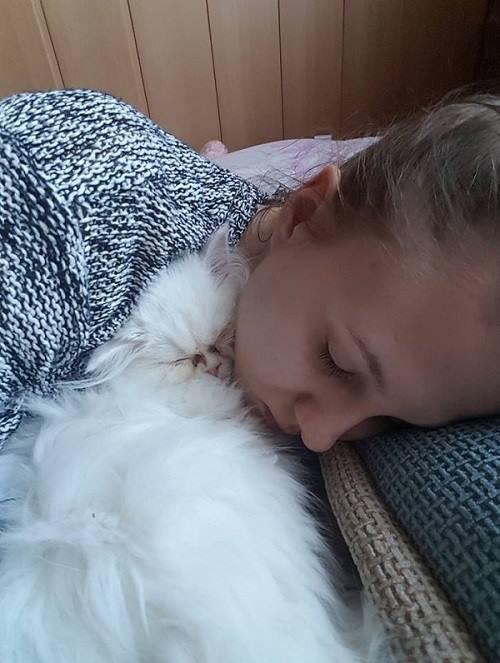 Niestety ta rasa ze względu na niedrożność kanalików nosowo-łzowych, mają one zaropiałe oczka mimo częstego czyszczenia kącików. Nie każde ze zdjęć było robione od razu po czyszczeniu, więc dlatego takie plamy wokół oka. Z czego Neo jest białego umaszczenia i niestety zostają brązowe plamy na futrze których bez specjalnych środków nie da się pozbyć.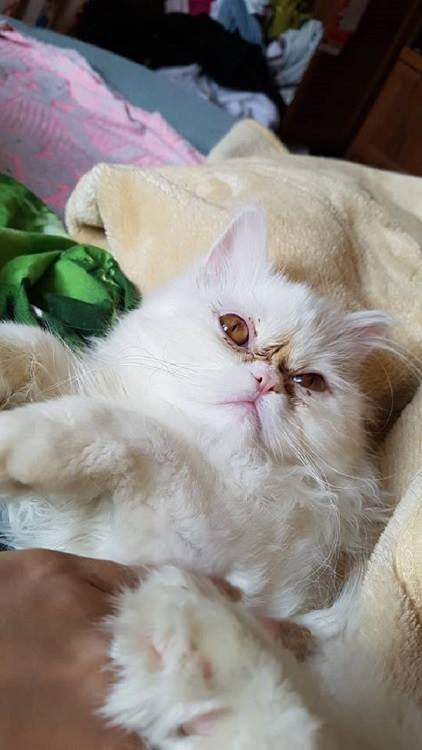 Teraz kolej na Trini. Jest to kotka szylkretowa. Co prawda jest z nami od tygodnia, a już się zadomowiła. Neo także bardzo szybko ją zaakceptował.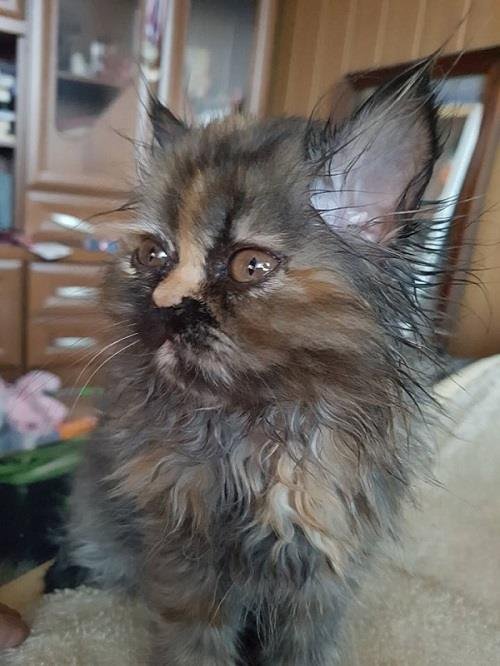 Za to w niej charakterystyczny jest dwu kolorowy nosek oraz jasne futerko tworzące długi jasny pasek nad nosem.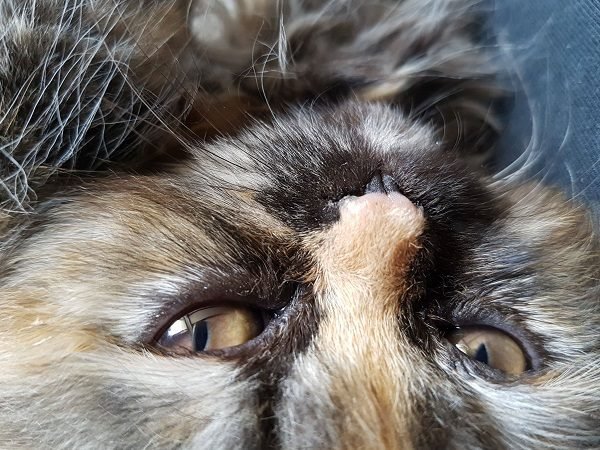 Co prawda dopiero się poznajemy, ale już widzę jej zamiłowanie do elektroniki. Nawet w tym momencie pomaga pisać mi posta i próbuje sama napisać coś na klawiaturze.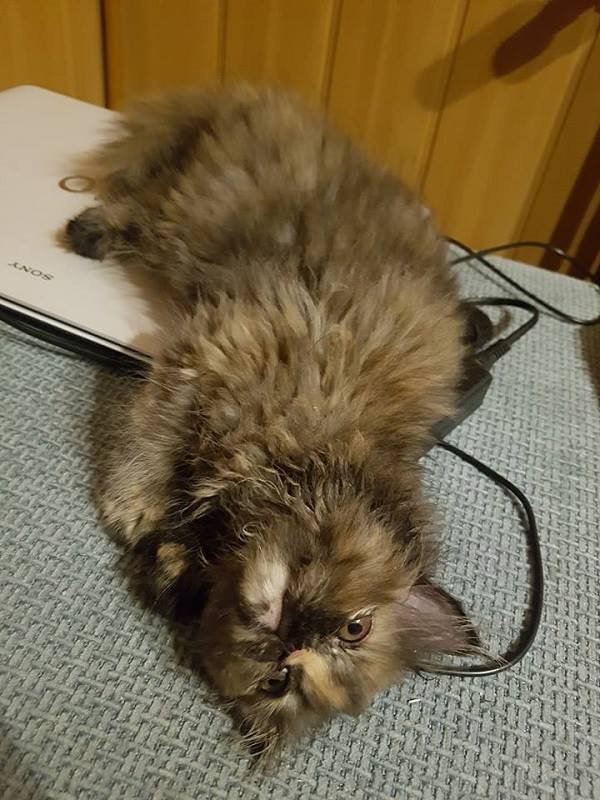 Zawsze znajdzie wygodne miejsce do odpoczynku.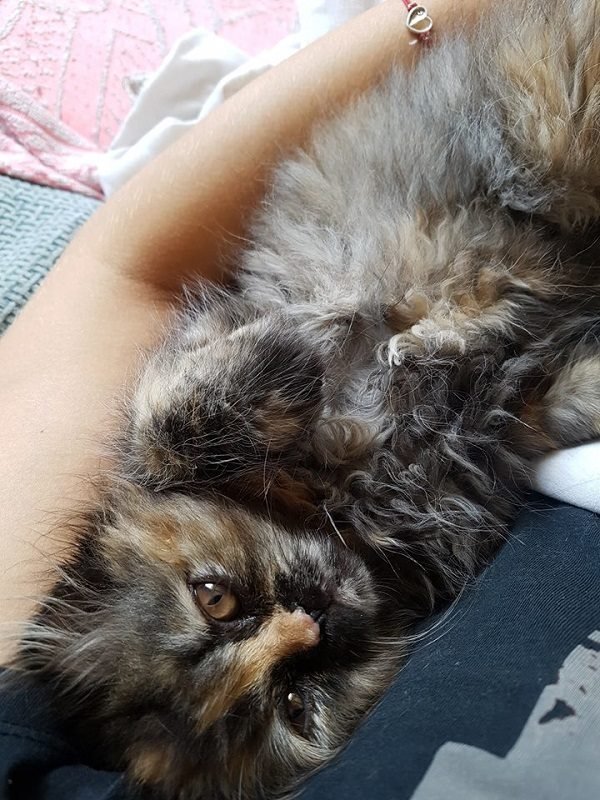 Te dwa małe łobuzy uwielbiają się razem bawić. A nawet gdy tego nie robią Neo małej nie odstępuje na krok.
Oto historia dwójki "małych" pieszczochów, dzięki którym dzień staje się lepszy.
Zdjęcia kotów mojego autorstwa :) Kopiowanie i rozpowszechnianie bez mojej zgody zabronione.