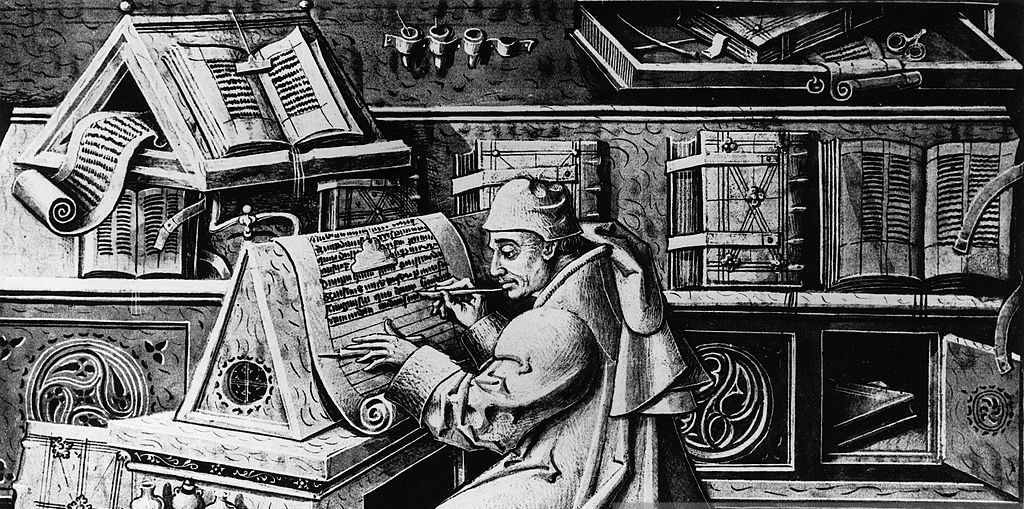 Skryptoria ocaliły cywilizację. Irlandzcy mnisi przepisując w VI wieku stare pisma zachowali je dla przyszłych pokoleń. Dzięki ich cierpliwości i ciężkiej pracy możemy dziś czytać dzieła Platona czy Arystotelesa. Podobne jest założenie projektu Skryptorium. Ma on na celu zachowanie w blockchainie tekstów częstokroć zapomnianych, do których prawa autorskie wygasły lub nigdy przedmiotem prawa autorskiego nie były (tzw. domena publiczna).
W ostatniej dekadzie wykonano ogrom pracy mający na celu digitalizację zasobów bibliotecznych. Niestety wiele publikacji zostało udostępnionych w dość nieprzyjaznych formatach (np. djvu). W ramach projektu Skryptorium zostaną one odpowiednio sformatowane i udostępnione na Steemicie. Pozwoli to nie tylko spopularyzować zapomniane publikacje, ale również ułatwi w przyszłości pracę potencjalnym badaczom.
Jako, że księgozbiory są ogromne a formatowanie tekstu (nie mówiąc już o przepisywaniu) to żmudna praca, prezentowane tutaj publikacje będą wynikiem gruntownej selekcji. Udostępniane będą tylko najciekawsze i najbardziej unikatowe materiały.
Jeśli ktoś chciałby pomóc w rozwoju projektu, to może zgłosić swoją gotowość w komentarzu. Pracy jest bardzo dużo. Wystarczy dla wszystkich. I to na kilka lat. Polega ona głównie na wrzuceniu tekstu do OCRa i poprawieniu go. Połowa środków uzyskanych z wynagrodzenia postów będzie przekazywana do podziału wśród zaangażowanych osób, połowa przeznaczona zostanie na wsparcie działań, które prowadzi @fundacja. Za wszelkie sugestie, upvoty i resteemy z góry dziękujemy!