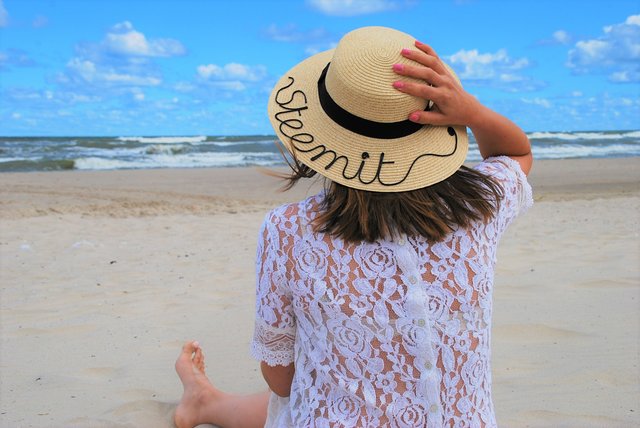 Jestem prawdziwą powsinogą, która nie potrafi usiedzieć w jednym miejscu i cały czas szuka sobie atrakcji! Kiedy zbliżała się nasza kolejna rocznica ślubu (w tym roku 5-ta) postanowiłam wykorzystać okazję i wyjechać gdzieś na romantyczny weekend z mężem... Wybór padł na dawno przez nas nie odwiedzaną Ustkę! Ale o tym za chwilę...
STEEMIT'OWY GADŻET
Biorąc pod uwagę fakt, że jesteśmy tutaj "blogger'ami" i nierzadko wykorzystujemy nasze doświadczenia jako inspiracje lub opisujemy to co aktualnie dzieje się w naszym życiu, postanowiłam, że będę zabierała Was w miejsca, które odwiedzam. W związku z tym, że niestety nadal na Steemit nie ma podziału na poszczególne kategorie wewnątrz blogu (np. DOM, LIFESTYLE, PODRÓŻE, DZIECI ITD...) uznałam, że stworzę różnego rodzaju cykle (taki cykl recenzji hoteli i miejsc w których nocuje już u mnie jest), tak aby łatwiej poruszać się po moim blogu i łatwiej odnaleźć daną tematykę.
W tym celu również powstał mój STEEMIT'OWO-TRAVELL'OWY KAPELUSZ, którego sama wykonałam i którego będę używała podczas każdej mojej podróży - czy to małej czy dużej! Moim zdaniem, to nie tylko świetny, letni gadżet ale przede wszystkim mała PROMOCJA naszej platformy w Polsce i na Świecie :)
A ja wprost uwielbiam kapelusze - o każdej porze roku, więc bądźcie pewni, że powstanie również jego zimowa wersja :)
JAK WYKONAĆ STEEMIT'OWY KAPELUSZ? - PROJEKT DIY
Do wykonania Steemit'owego gadżetu potrzebny jest oczywiście kapelusz, kawałek czarnego sznurka lub cekinowej tasiemki, mocny klej i dobra, mała czarna. Ja z początku użyłam kleju ze zdjęcia ale niestety nie zdał on egzaminu i w końcu skorzystałam z kleju o nazwie "Magik", który idealnie wszystko połączył i nie był widoczny po wyschnięciu.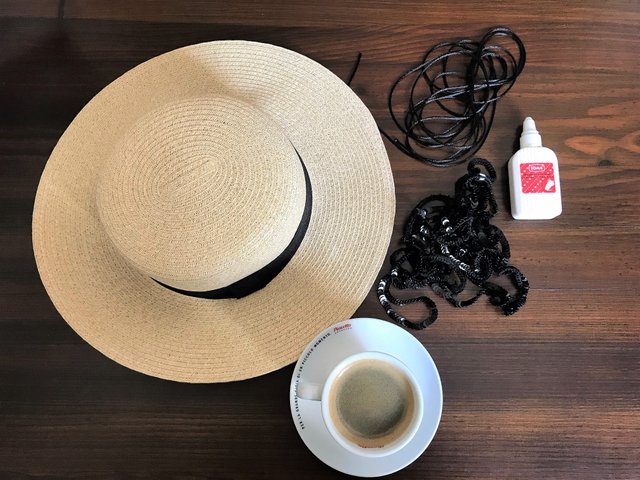 Pomysł na taki kapelusz bardzo długo siedział w mojej głowie ale cały czas zwlekałam z jego realizacją z obawy, iż nie poradzę sobie ze stworzeniem ładnej, jakby "ręcznie pisanej" czcionki. Całkiem niepotrzebnie bo okazało się, że litery praktycznie same się układały :)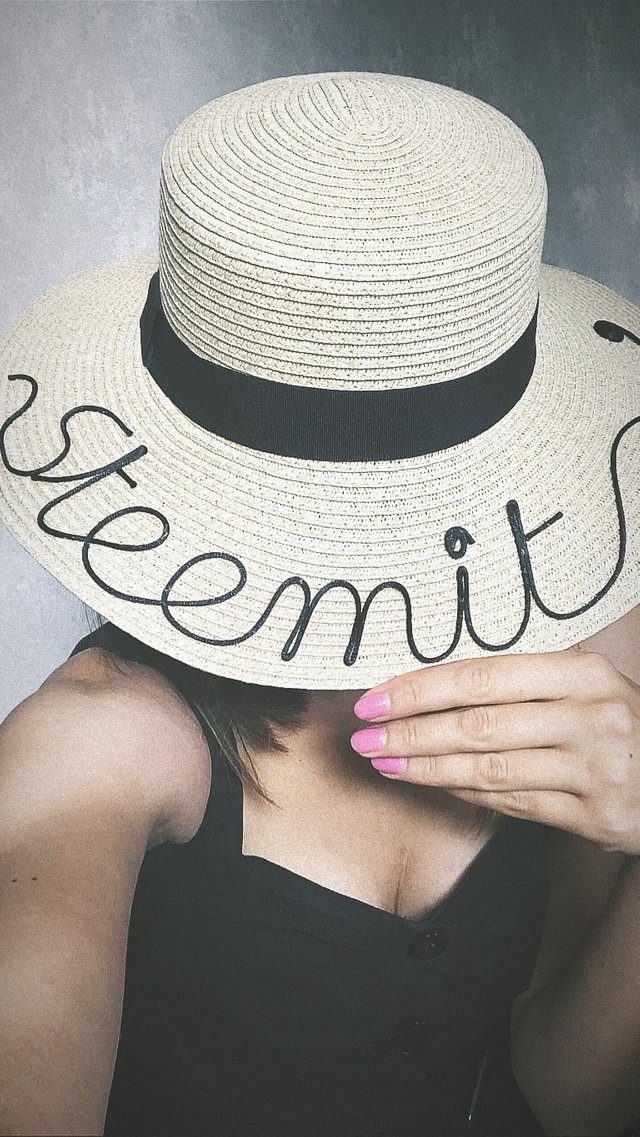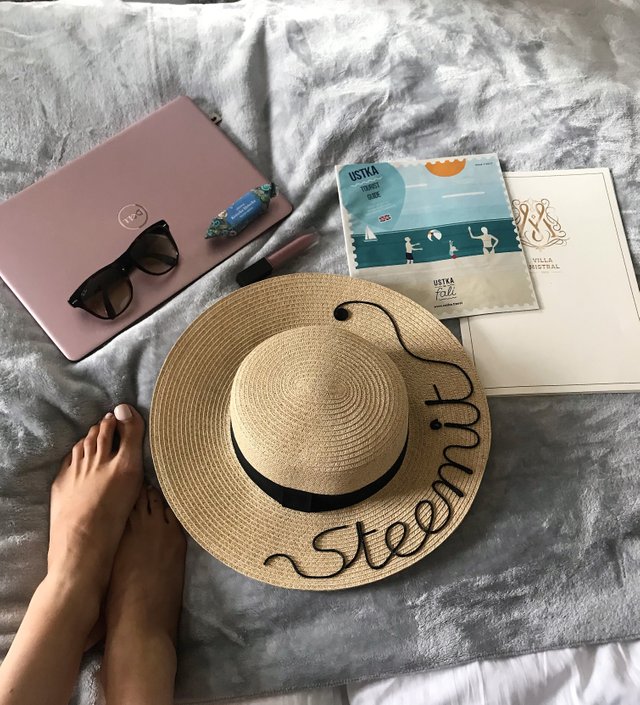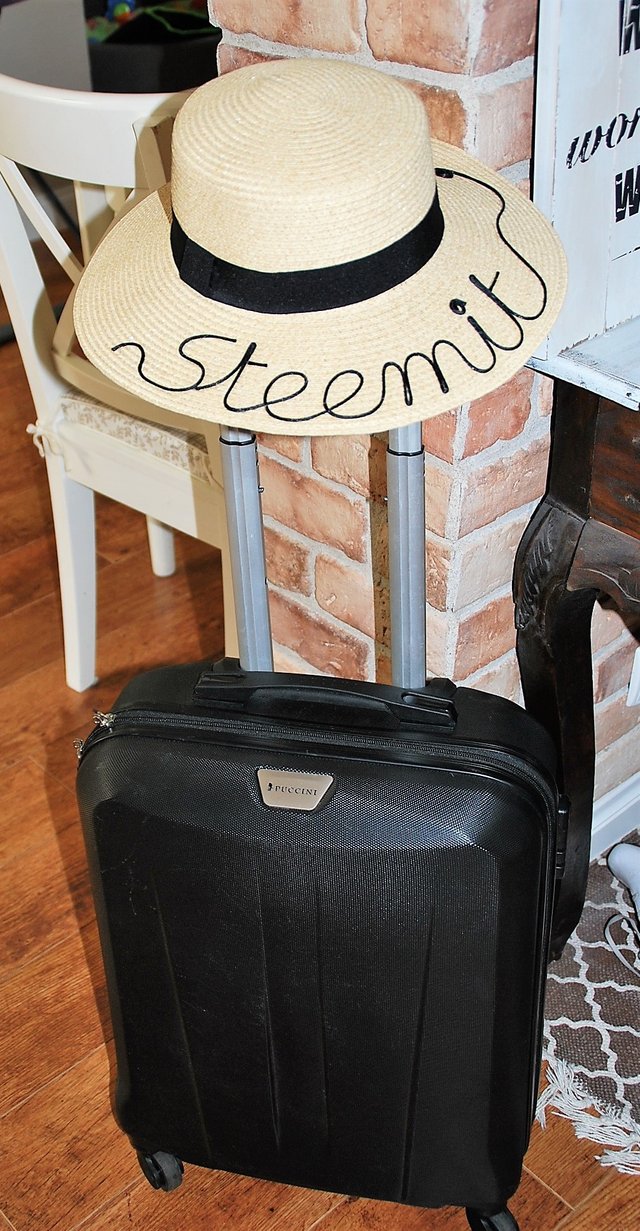 A WIĘC W DROGĘ - KIERUNEK USTKA!
Ustka to jedno z moich ulubionych miejsc nad polskim morzem, które skradło moje serce... Mimo, iż mieszkam blisko morza i o wiele bliżej mi do np. Międzyzdrojów to jednak zawsze, z sentymentem powracam do tego niewielkiego miasta. Atrakcji tutaj nie brakuje i wystarczy kilka dni aby zwiedzić większość z nich. Nie wszystkie będę w stanie Wam tutaj zaprezentować gdyż mieliśmy zaledwie dwa krótkie dni na zwiedzenie tego malowniczego miasta i ponowne zakochanie się w nim ale pozwólcie, że zabiorę Was po tych miejscach, które udało nam się zobaczyć i które serdecznie polecamy.
Ta niewielka miejscowość nad Bałtykiem od lat wysoko figuruje w najlepszych rankingach podróżniczych zaskakując wszystkich pięknymi i zadbanymi plażami, odrestaurowanymi budynkami czy też nowymi inwestycjami. Jedną z takich inwestycji jest most, który łączy plażę wschodnią z zachodnią i otwierany jest raz na godzinę na 15 minut.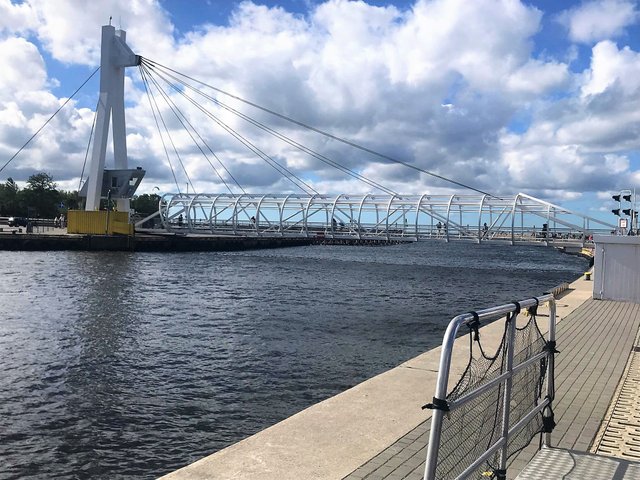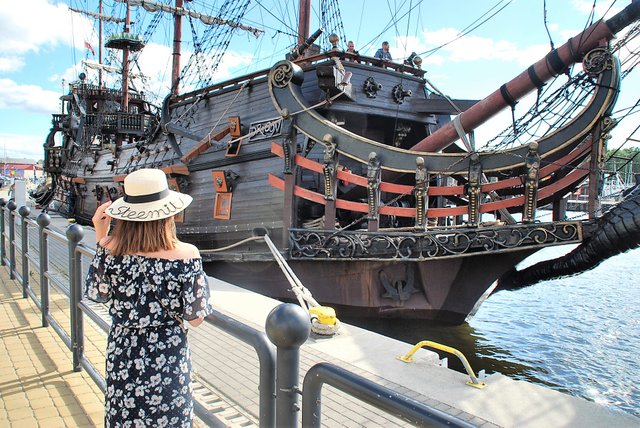 LATARNIA MORSKA
Piękna, z czerwonej cegły, symbol Ustki, który liczy sobie ponad 100 lat. Od 1904 niezmiennie działa, rzucając światło na odległość 15 mil morskich. Warto również wspiąć się na jej szczyt aby podziwiać usteckie widoki.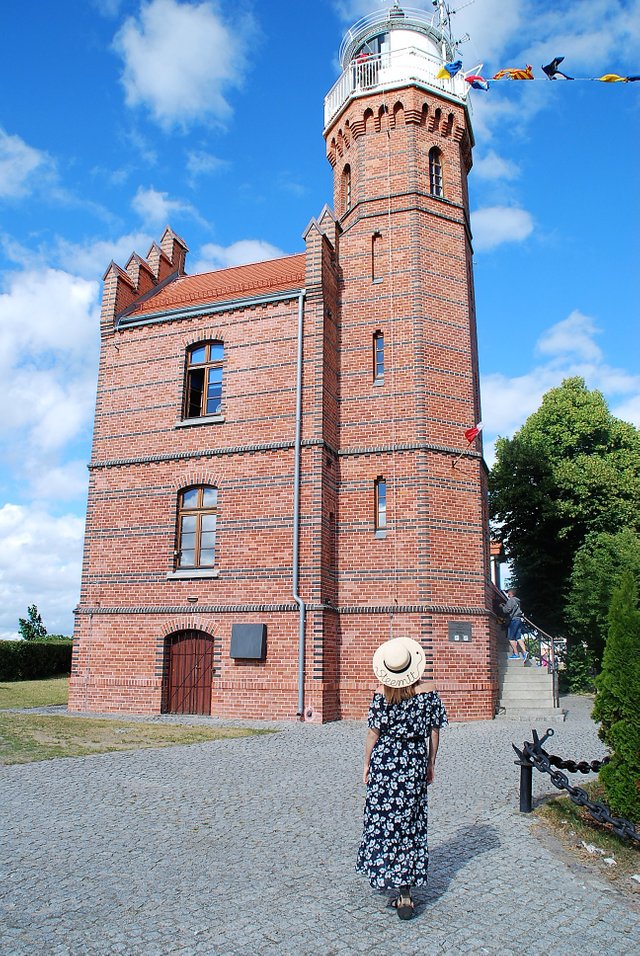 USTECKIE PLAŻE I PROMENADA
Plaże w Ustce od wielu lat zajmują wysokie miejsca w rankingach nadmorskich kurortów. Są szerokie i zadbane. Tutaj każdy znajdzie coś dla siebie - plaża wschodnia, typowo turystyczna (skomercjalizowana, tuż przy promenadzie) i plaża zachodnia, którą szczególnie polecam ze względu na jej urokliwy aczkolwiek dziki charakter i praktycznie niewielką ilość ludzi.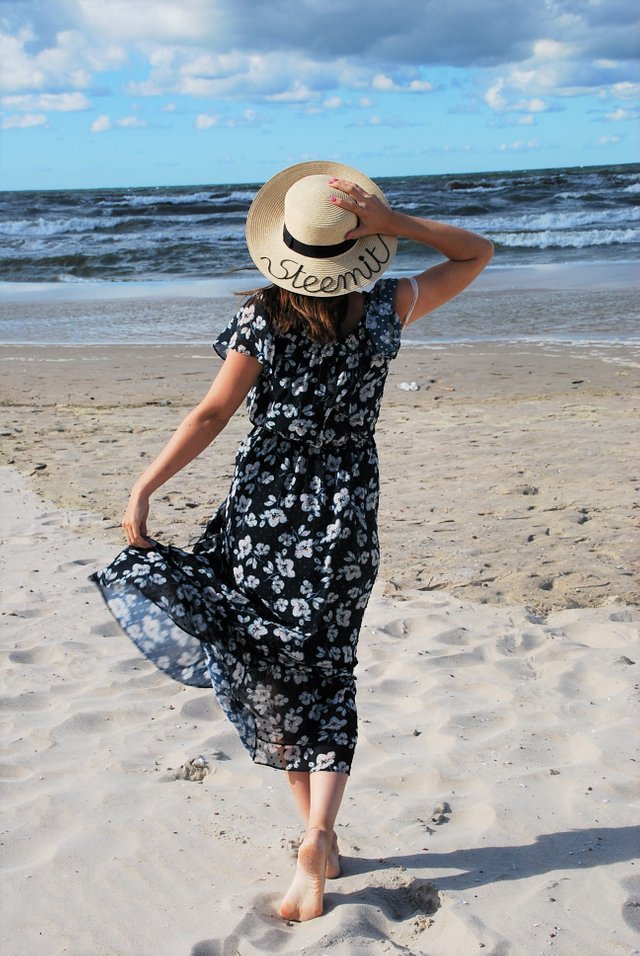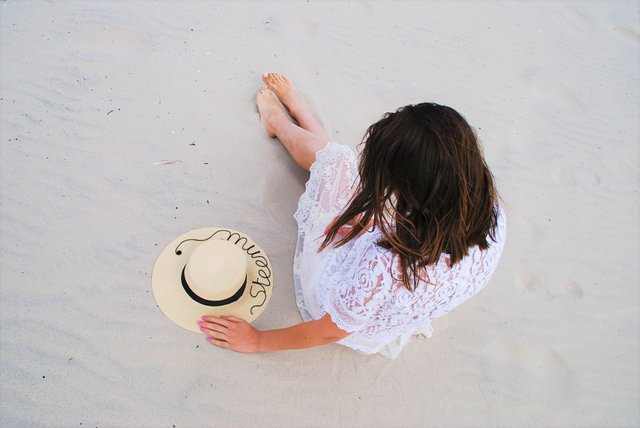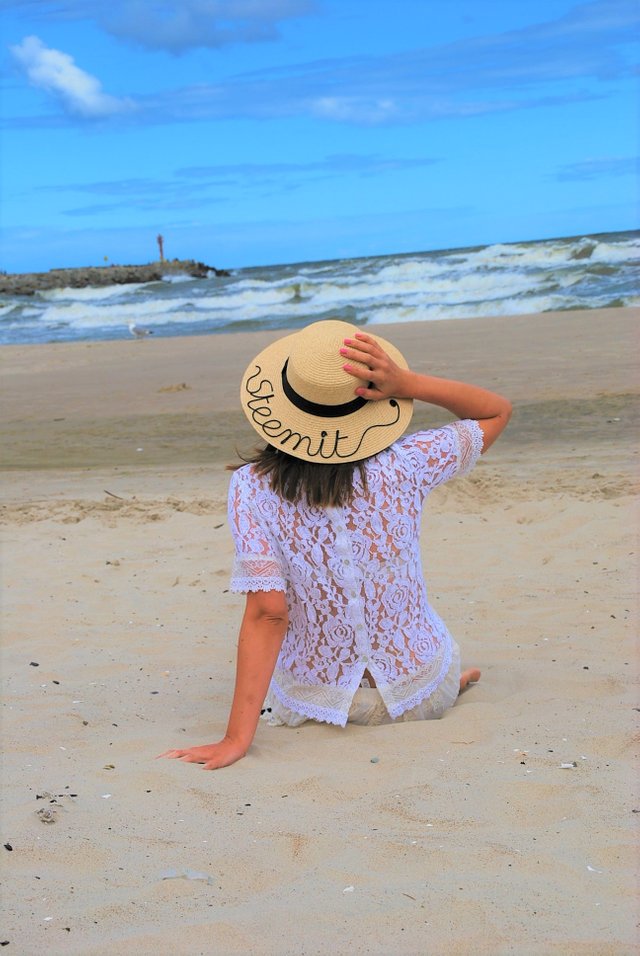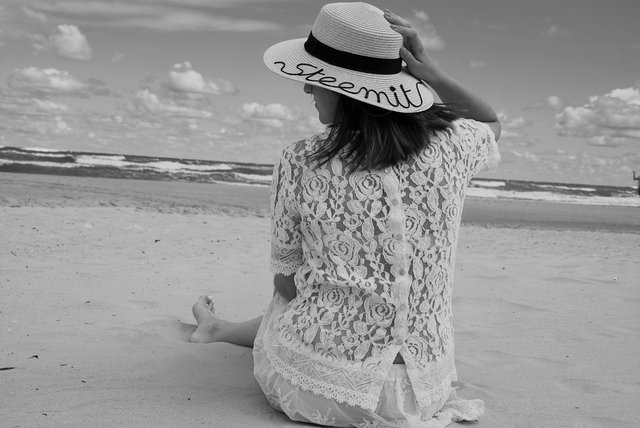 [Promenada]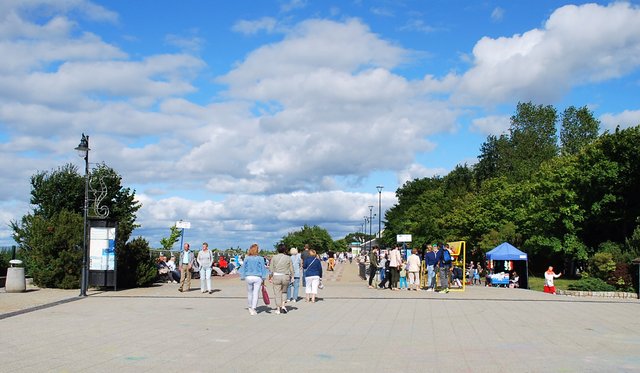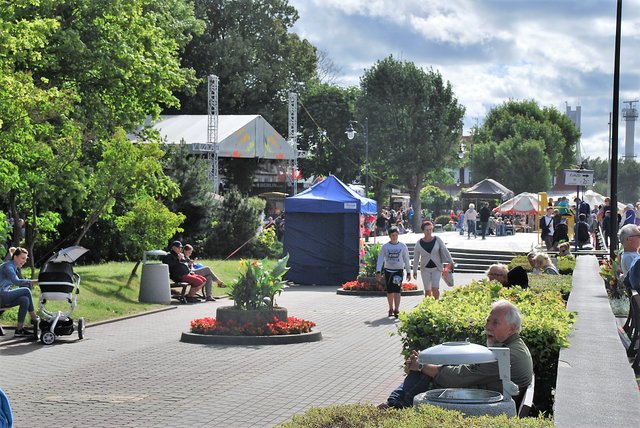 BAŁTYCKA GALERIA SZTUKI CZYLI CENTRUM AKTYWNOŚCI TWÓRCZEJ
Jest fajnie ale trochę boimy się miłości/wojny
Coś dla wielbicieli sztuki! Nie sposób przejść obok tego budynku i go nie zauważyć. Wyjątkowe miejsce z XIX wieku, tuż przy porcie z wybudowany, mojej ulubionej, czerwonej cegły. To właśnie tutaj mieści się galeria sztuki, pensjonat i bardzo dobra restauracja. Co więcej, mieszkańcy miasteczka mogą tutaj również pobierać lekcje malarstwa.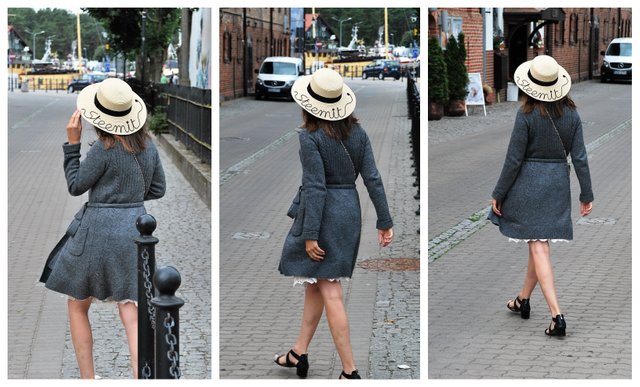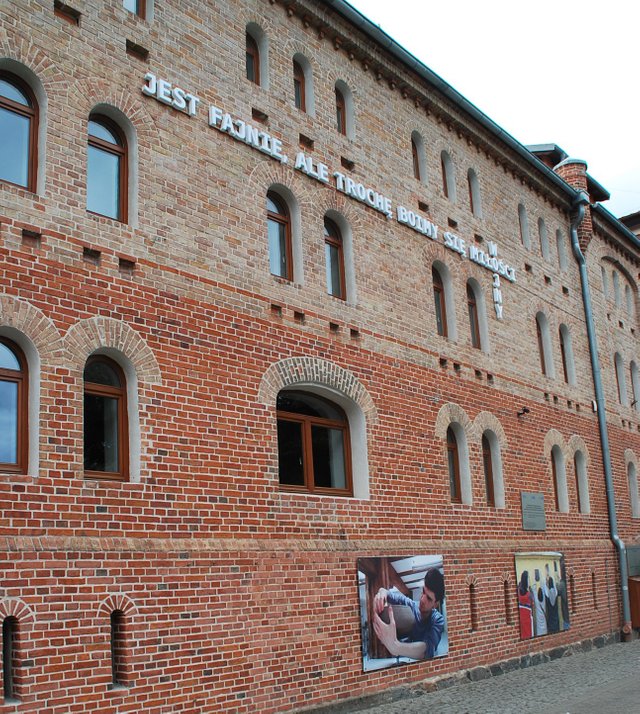 ARCHITEKTURA
Zapewne Was to zdziwi ale to co mnie najbardziej urzekło w tej miejscowości to nie plaże, nie promenada, nie port ale charakterystyczne budynki a właściwie odrestaurowane domy szachulcowe z lat 30 XX wieku. Przepięknie ozdabiały każdą kolejną ulicę, którą mijaliśmy podczas naszego spaceru. Zresztą sami zobaczcie!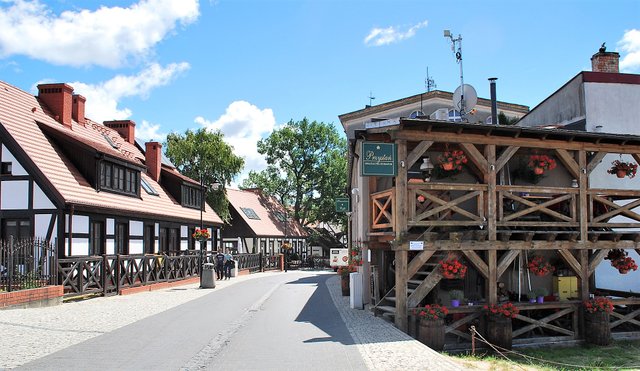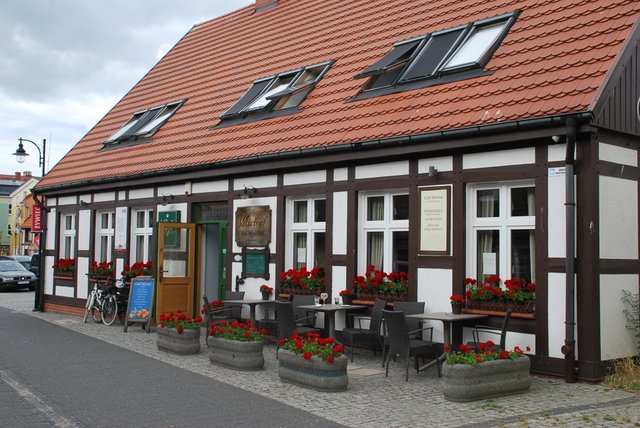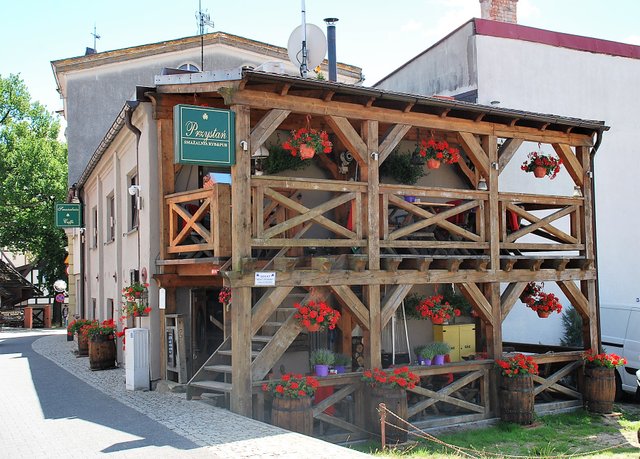 UCZTA DLA PODNIEBIENIA
Na każdym prawie kroku znajdziemy knajpy i restauracje oferujące lokalnie łowione ryby (dorsz, łosoś, śledź) przyrządzone na wiele różnych sposobów!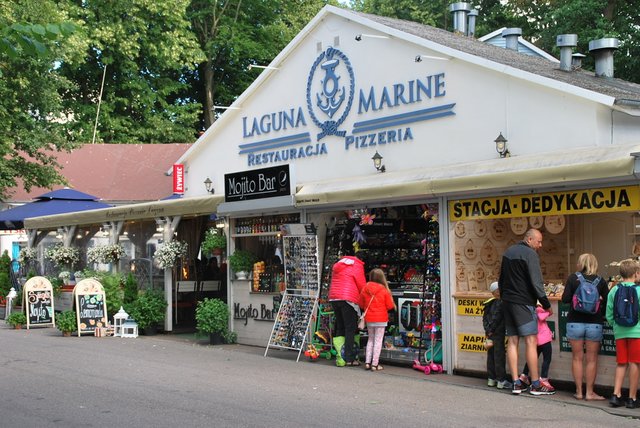 Ja jednak jestem małym łasuchem i mimo iż jestem na diecie (bez glutenu, bez cukru i bez laktozy) to nie mogłam sobie odmówić kawy i pysznego deseru z okazji 5-tej rocznicy ślubu w najlepszej kawiarni w Ustce. "Cafe Mistral" to miejsce tzw. "słodyczowej" rozpusty, które naprawdę ciężko opuścić. Można tu siedzieć godzinami! Pyszna kawa, autorskie wypieki, miła atmosfera i przede wszystkim ręcznie robiona Krówka ustecka! Must see and try przy okazji każdej wizyty w Ustce!
Co więcej, taka krówka to świetny pomysł na prezent dla bliskich jako pamiątka z podróży! A jeżeli już teraz chcielibyście poczuć jej wyjątkowy smak to można również zamówić ją internetowo: www.krowkaustecka.pl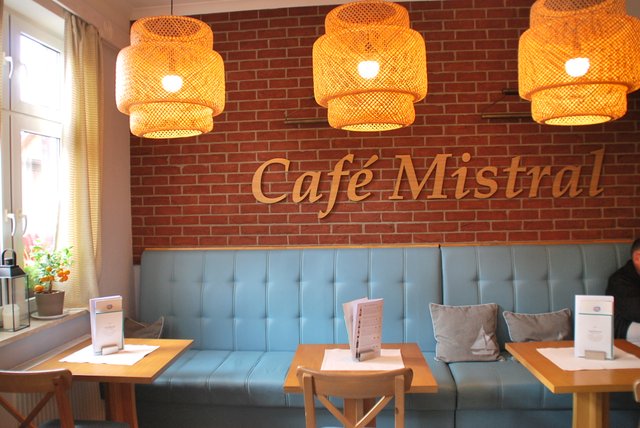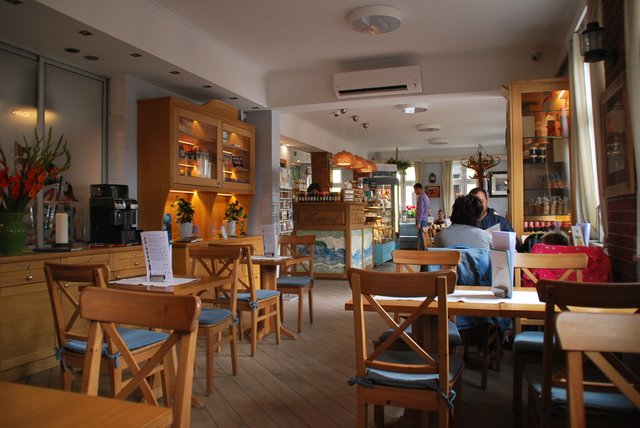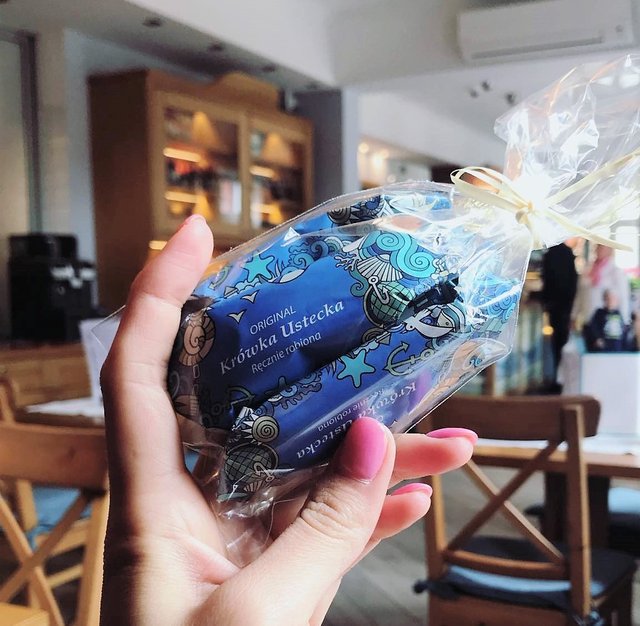 Ściskam i pozdrawiam!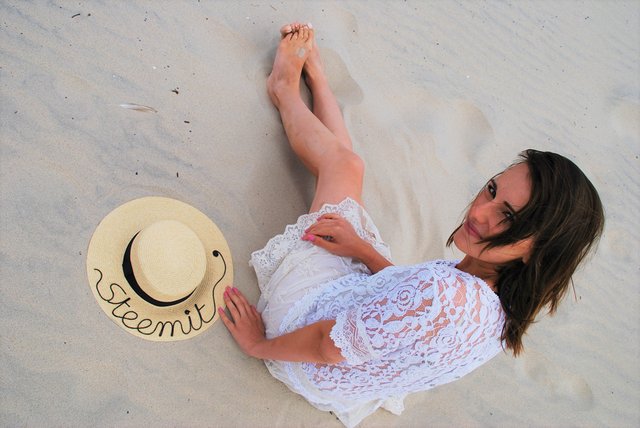 Pierwsze P.S. Mam nadzieję, że skutecznie udało mi się Was zachęcić do wizyty w tym urokliwym miejscu jakim jest Ustka :)
Drugie P.S. Jak Wam się podoba mój Steemit'owo-Travell'owy gadżet?
*Post ten zgłaszam również do konkursu #pl-rekodzielo