Zachód słońca w Gliwicach - jest chłodno, ale pięknie!
No i stało się... mimo, że zima oficjalnie się jeszcze nie skończyła wróciłem do kraju :) był to powrót raczej niezaplanowany. Nazwijmy go ogólnie: sytuacja rodzinna.
Wszyscy znajomi mówią jak bardzo mi się udało, że jest tak ciepło i słonecznie. Faktycznie, powodów do narzekania nie powinienem mieć. Poprzedni okres był ponoć chłodniejszy i bardziej... szary :) Dzisiejszy zachód słońca umalował niebo takimi oto kolorami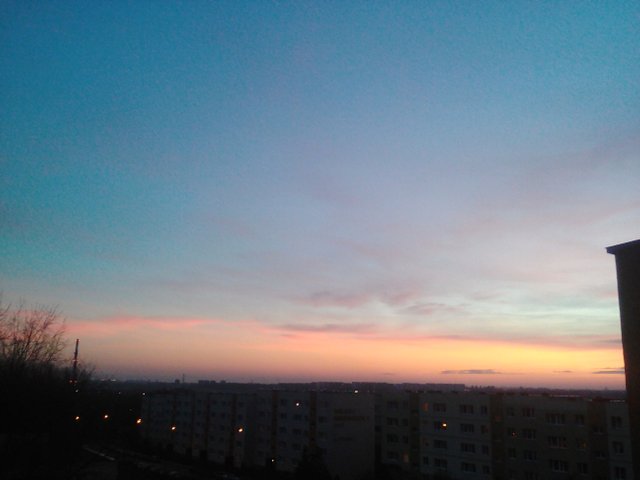 Jak to zwykle się mówi - wszystko zależy, z czym dana sytuacja jest porównywana. Powrót z Meksyku jest dla mnie szokiem termicznym i nie ukrywam tego. Zauważyła to nawet pani na targu: "a co się pan tak trzesie?" - zapytała :)
W każdym razie nie temperatura i pogoda są najważniejsze. Bliscy nam ludzie, rodzina, przyjaciele. To jest tak naprawdę ważne, a nawet bezcenne...
cdn