Geolodzy uważają, że miliony lat temu kontynenty Afryki i Europy zderzyły się, powodując masowe ruchy ziemi. Setki kilometrów skał zostały zmienione przez tę kolizję. W tym czasie powstały Alpy, a Lulworth został skręcony i złożony o ponad 90 stopni.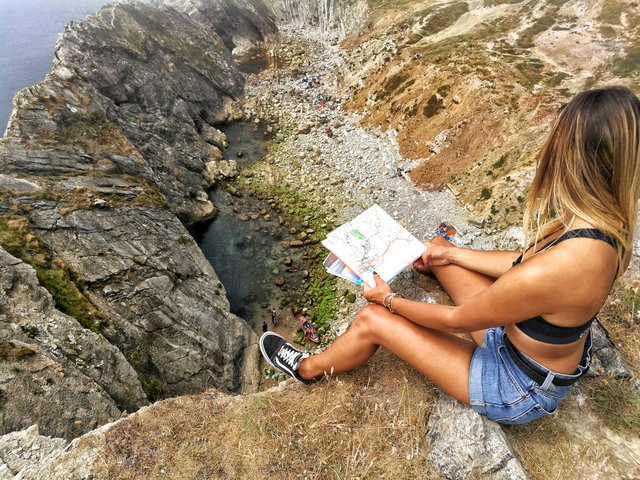 To już czwarta podróż po Jurassic z sześciu, które są na liście UNESCO. Jeśli jeszcze nie widziałeś, to zapraszam Cię do wcześniejszych wpisów tu i tu
W roku 2001 na listę natury UNESCO, został wpisany szlak wybrzeża Jurajskiego, które tworzą niesamowitą scenerię skalną. Należą do nich:
Portland Bill ✓
Chesil Beach ✓
Durdle Door ✓
Lulworth Cove ✓
Old Harry's Rocks oraz
Golden Cap
Ostatni wpis dotyczył Durdle Door , w którym nie wspomniałam, (celowo) że Lulworth Cove sąsiaduje z Durdle dzieli je jakieś półtorej mili szlakiem Coast Path.
W zeszły weekend miałam okazję spędzić dwa dni na Lulworth Cove. Wykorzystałam ten czas przede wszystkim na wspinaczkę, plażowanie oraz na zrobieniu zdjęć do tego artykułu.
Wracając do Durdle Door - a właściwie do Man O'War Beach. Tak naprawdę, to bliźniacza plaża Durdle znajdująca się w tym samym miejscu, tyle że jest może mniej popularna niż łuk Durdle, ale rownie piękna.
Aby dotrzeć do plaży wymagane jest zejście stromymi schodami. Gdy już na nią dotrzesz zostajesz nagrodzony krystalicznie czystą wodą pełną życia morskiego oraz niesamowitą scenerią.
Z tego miejsca kierowałam się wzdłuż plaży do końca klifów w stronę szlaku Coast Path by dostać się do zatoki Lulworth.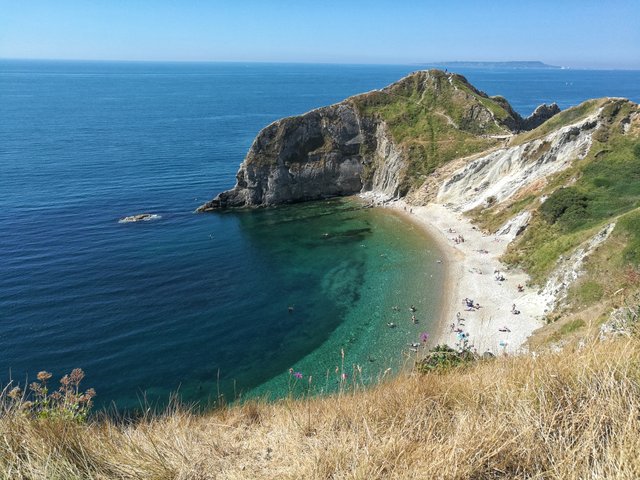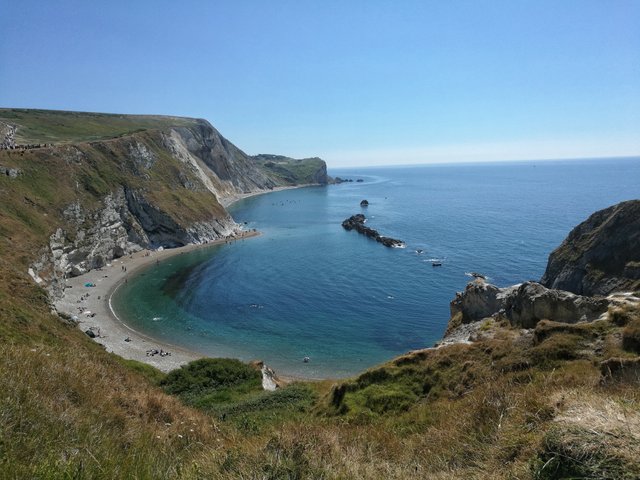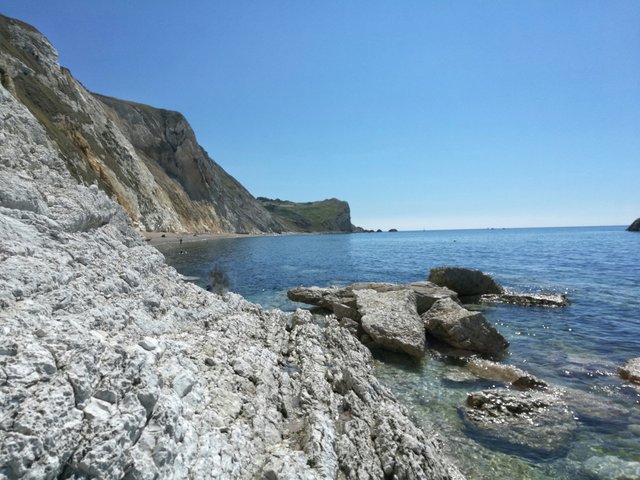 Widoki z klifów na zatokę Lulworth Cove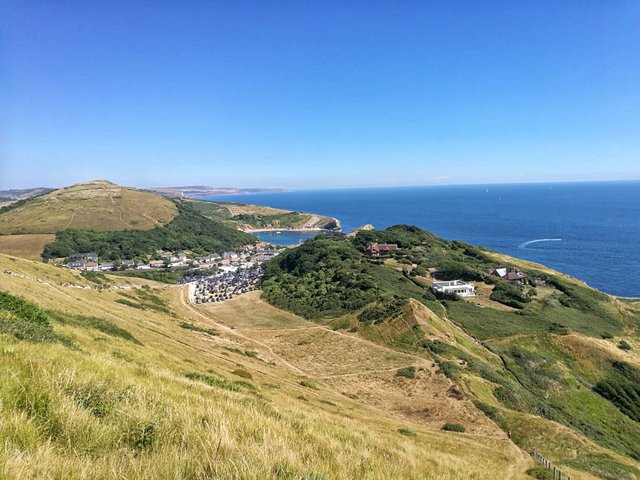 LULWORTH COVE
To zatoka w pobliżu wioski West Lulworth. Należy do Światowego Dziedzictwa Jurajskiego.
Obszar wokół zatoki zawiera skamieniały las drzew iglastych, paproci drzewiastych i sagowców.
Około 140 milionów lat temu po wschodniej stronie zatoki Lulworth rosły cyprysowate drzewa, które rozkwitały do 8 milionów lat temu. Kiedy klimat stał się bardziej wilgotny, drzewa uschły, a osady, które zostały uwięzione w glonach stwardniały, pozostawiając po sobie okrągłe zadziory z wapienia, które są dziś widoczne.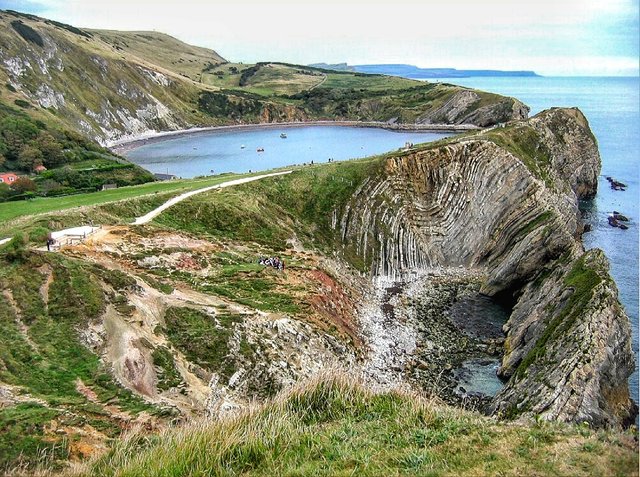 Całe wybrzeże jurajskie składa się z klifów będących utworami z triasu, jury i kredy ery mezozoicznej.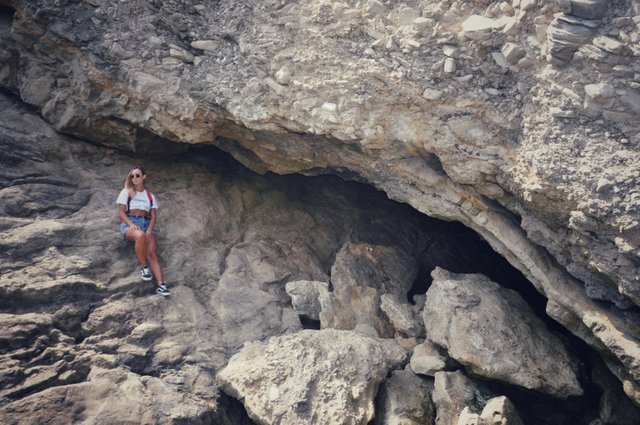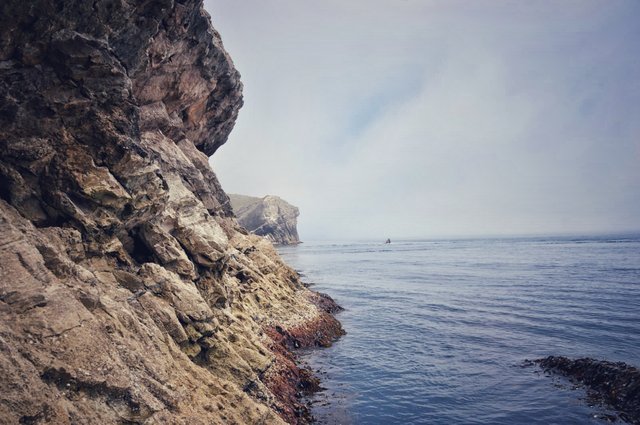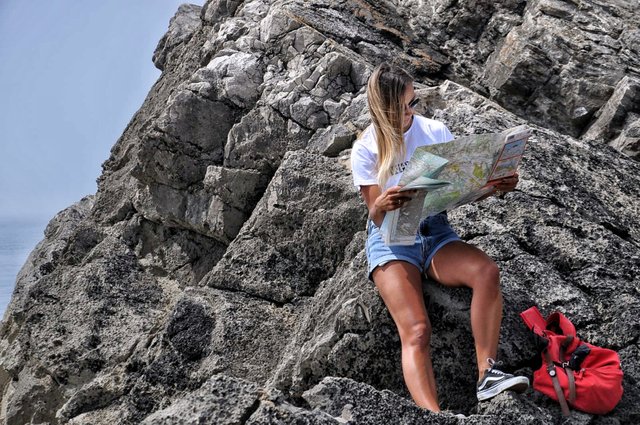 Gdybyśmy się cofnęli w czasie 150 milionów lat temu, wiedzielibyśmy w tym miejscu wiele gatunków dinozaurów wędrujących i latających w okolicy.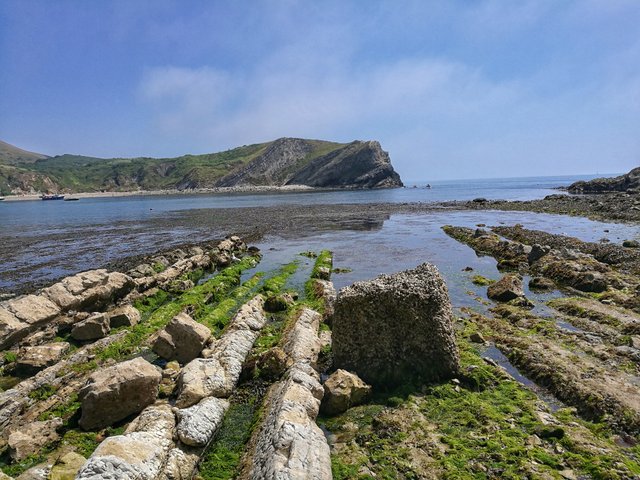 Różnorodność geologiczna Lulworth, linia brzegową, piękne krajobrazy, liczne dzikie zwierzęta czynią to miejsce wyjątkowym.
Stojąc w pobliżu klifów, siedząc na trawiastym pagórku, słuchając westchnienia wiatru jesteś świadomy, że tysiące wieków można usłyszeć jedynym spojrzeniem.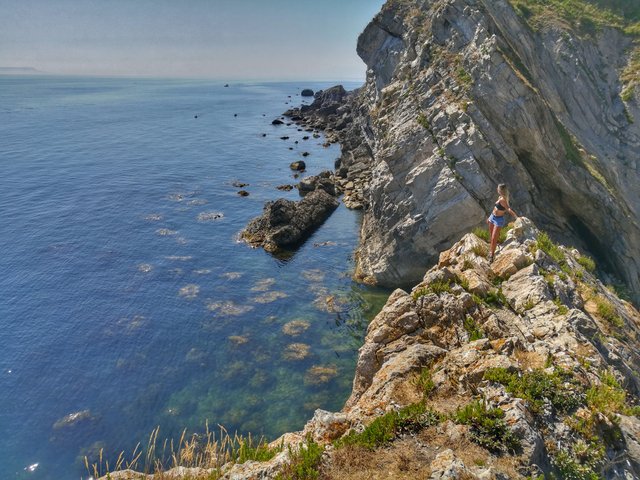 Do zobaczenia w kolejnej podróży.