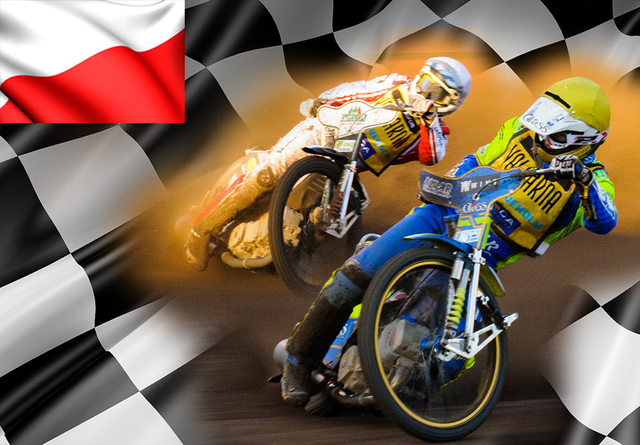 ​
Cześć :-)
Jestem fanem żużla czyli czarnego sportu!
W Polsce jest dosyć duża brać żużlowa i mamy w naszym kraju zawodników światowej klasy!
Warto wspomnieć, że na stadionie Narodowym w Warszawie od niedawna organizowany jest jeden z wyścigów cyklu Grand Prix na żużlu!
W mieście, w którym mieszkam czyli Gnieźnie jest klub żużlowy "Start Gniezno".
Często chodziłem na mecze żużlowe. Od dwóch lat jednak nie byłem.
​
Zawsze zastanawiałem się jak wygląda bieg żużlowy z perspektywy zawodnika.
​
Nigdy nie miałem okazji przejechać się motorem żużlowym. To musi być super uczucie, szczególnie jak "łamie" się motocykl na wirażu!
Od kilku lat są małe kamerki sportowe montowane na kaskach żużlowców. Pokazują one jak wygląda wyścig i walka na torze perspektywy zawodnika :-)
Jeśli również zastanawiałeś się jak to wygląda to zapraszam Cię do obejrzenia kilku filmików video z oficjalnego kanału YouTube Startu Gniezno.
Na niektórych z filmików słychać doping publiczności co z pewnością pomaga i motywuje zawodnika gospodarzy.
Fajny jest też głośny dźwięk silnika. Co ciekawe na video można również usłyszeć trzaski i uderzenia od szprycy. Dzieje się tak w momencie gdy zawodnik próbuje dogonić na wirażu przeciwnika i otrzymuje z pod jego kół trochę nawierzchni toru na swój motor i kevlar (kombinezon).
​
Zobacz Video!
Filmiki rozkręcają się dopiero po kilku minutach!
​
Wyścig oczami Artioma Łaguty (Gniezno, 20.03.2011 r.)
​
Wyścig oczami Taia Woffindena (Gniezno, 14.08.2011 r.)
​
Bieg oczami Macieja Janowskiego (Gniezno, 25.03.2012 r.)