Prawdopodobnie mamy do czynienia z kolejnym atakiem terrorystycznym.
Żołnierze patrolujący jedną z głównych stacji kolejowych w Brukseli unieszkodliwili we wtorek mężczyznę; miało to miejsce po niewielkiej eksplozji, do której doszło na dworcu - poinformował rzecznik policji. Żadna z osób postronnych nie ucierpiała. Policja zapewnia, że sytuacja jest pod kontrolą. (http://www.tvn24.pl)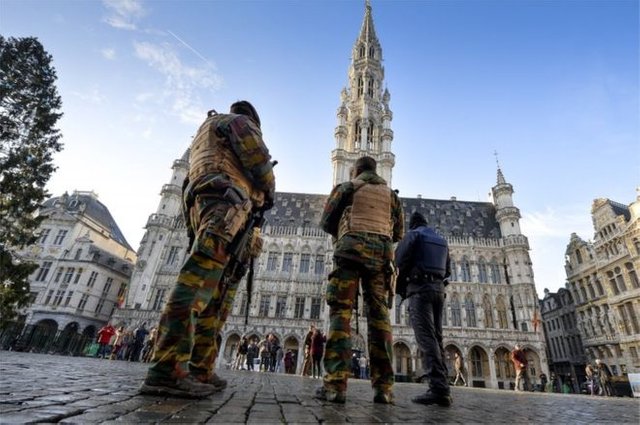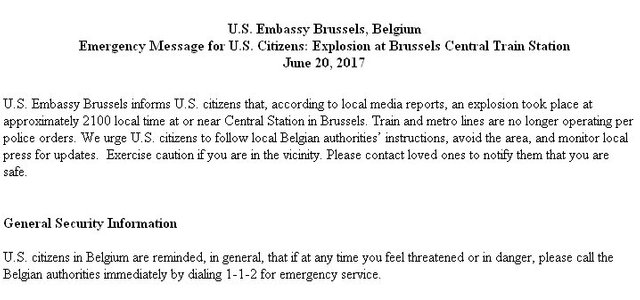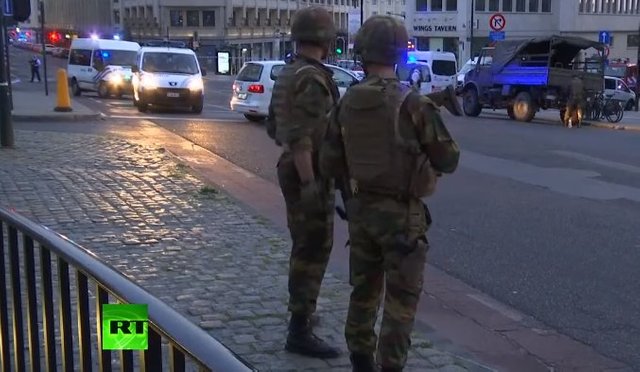 Twitter podaje, że sytuacja jest opanowana, napastnik unieszkodliwiony. Nieznane są ewentualne ofiary zamachu. Prawdopodobnie napastnik miał na sobie pas szachida. Czekamy na dalsze informacje. post uzupełnie gdy będzie wiadomo coś więcej.
edit:
Zamachowiec miał pas szachida
Sluzby unieszkodliwiły go zanim zdetonował główny ładunek
Na razie brak ofiar prócz zamachowca
Terorysta przed zastrzeleniem krzyczał o państwie islamskim i dżihadzie
Wygląda, że póki co to na tyle.