Witam Wszystkich serdecznie
Przez najbliższe 7 dni w tym wątku każdy steemianin może w komentarzu zaproponować swojego kandydata.
Osoby z którymi wywiad został już przeprowadzony (tych osób proszę już nie typować. Pytania można im zadać w poniższych wątkach):
Jak prawidłowo zgłosić kandydata?
napisz pod tym wpisem komentarz z nickiem swojego kandydata. Pamiętaj o tym aby go oznaczyć czyli przed jego nickiem dodać "@" czyli przykładowo @michalx2008x
gdy ktoś inny zaproponował już twojego kandydata dodaj pod jego komentarzem symboliczny nawet 1 procentowy upvote
Zostałem wytypowany na kandydata i co dalej?
jeśli ktoś zaproponował Twoją kandydaturę proszę abyś napisał pod komentarzem z Twoją kandydaturą ewentualną zgodę na udzielenie wywiadu lub też informacje o tym że nie jesteś zainteresowany takim wywiadem
Jakie czynniki mają wpływa na to z kim przeprowadzimy wywiad?
podstawową sprawą jest wyrażenie zgody samego kandydata na chęć udziału w takim wywiadzie
osobą z którą zostanie przeprowadzony wywiad będzie osoba której kandydatura zebrała najwięcej waszych upvotes
Rozmówca wybrany i co dalej?
gdy rozmówca zostanie wybrany pojawi się kolejny temat zatytułowany "[Niedźwiedziowe wywiady] - zadajemy pytania" w temacie tym użytkownicy będą mogli zasypać swojego "wybrańca" lawiną pytań :)
Uważasz wpis za wartościowy? Kliknij RESTEEM:)
Nie podoba się? Również kliknij RESTEEM i hejtuj wspólnie ze znajomymi ;)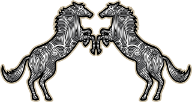 @michalx2008x
PL:"Bądź zmianą, którą pragniesz ujrzeć w świecie"
EN:"Be the change you want to see in the world"