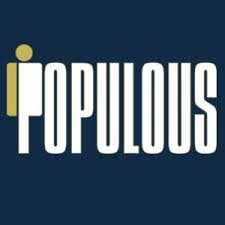 9 lipca zbliża się wielkimi krokami - a wraz z tą datą premiera Populous.co na giełdzie !
Wszystkie informacje na temat Populous znajdziecie na stronie http://populous.co
Zaraz po starcie tokenu - będzie można ją kupić oraz sprzedać na zdecentralizowanej giełdzie etherdelta
https://etherdelta.github.io/#PPT-ETH
Pamiętajcie jednak,że na tej giełdzie podczas zakupu i sprzedaży nie są realizowane transakcje w kolejności. Tzn np jeśli widzicie po stronie np sprzedaży cenę 1ppt = 0,60 , następnie 1ppt = 0,70 i dalej np 1ppt = 0,80 to jeśli kupujący np kliknie na pozycję z ceną 0,80 to zrealizuje się ta właśnie pozycja a te 0,60 i 0,70 pozostaną nadal nie wykupione.
To jest cecha charakterystyczna tej giełdy o której spora liczba osób nie wie.
Na etherdelta - transakcja musi trafić na konkretną transakcję. Czyli fizycznie trzeba kliknąć na daną pozycję by ją kupić. To samo w odwrotną stronę.
Jest wiele w sieci instrukcji i filmików jak skorzystać z giełdy etherdelta. Zachęcam do zapoznania się przed skorzystaniem z tej giełdy.
FILM AUTOR: https://www.youtube.com/channel/UCCD_8DvAPyvF0TJ4SMOJd7w