Zapowiadają się piękne święta tego roku!!!
Dawno, dawno temu - gdy jeszcze było ciepło, a ptaszki ładnie śpiewały tłumaczyłem pewnym ludziom na pewnej grupie w Mesengerze dlaczego planuję zainwestować w Bitquence a potem wszystko włożyć w Dent Coin. W grupie było wtedy jakieś 70 osób. Nie sądzę, żeby choć jedna mnie wtedy posłuchała. W ICO Bitquence włożyłem jakieś 300e. Niestety psychologia tak działa, że gdy ROI osiągnęło 250% to sprzedałem Bitquece. Gdybym zaczekał to miałbym 2000%. Wystarczy spojrzeć na wykresy z sierpnia. Za tamte pieniądze - czyli jakieś 750e kupiłem Dent Coin zaraz po ich ICO po cenie 3 Ethsat. Ethereum było wtedy po 250e za sztukę.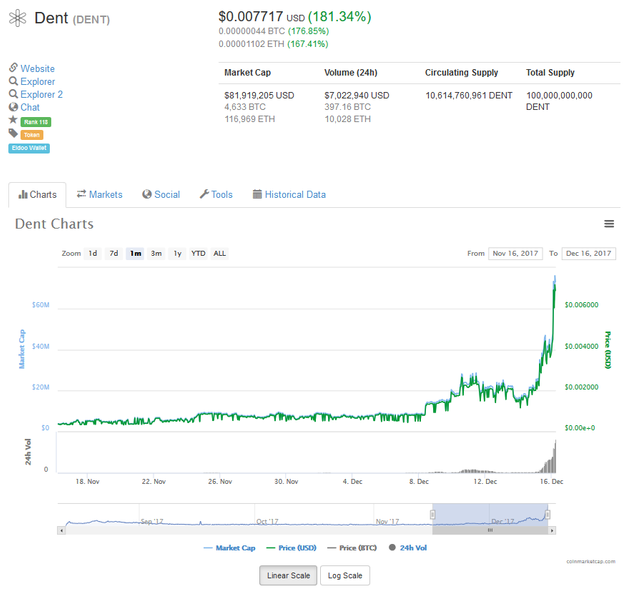 Dzisiaj rozwój Denta nabiera znacznej prędkości - 18 grudnia wchodzą na nową giełdę. Przed świętami mają zamiar wypuścić aplikację na iOS a do lutego na androida. W ten sposób z 300e mam w tym momencie ponad 5000.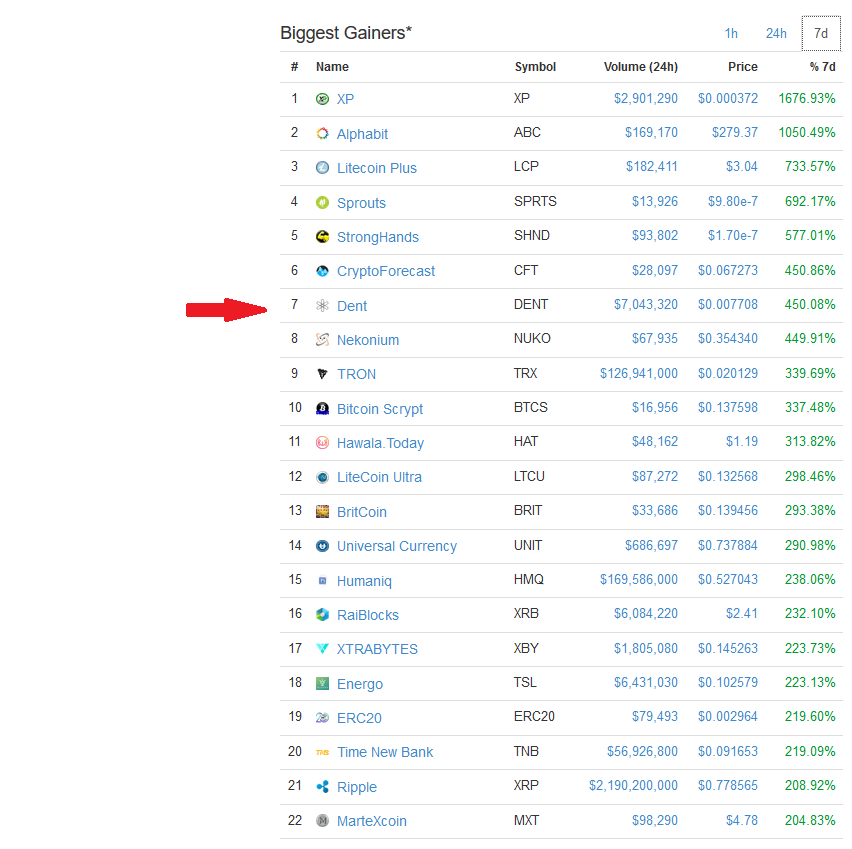 Główne pytanie brzmi: dlaczego akurat w te ICO postanowiłem zainwestować?
Otóż stwierdziłem, że chcą rozwiązać jakiś globalny problem. Problem, który dotyczy dużej grupy ludzi. ICO to zawsze ryzyko. Czasem problem, który chcą rozwiązać ludzie ich przerasta.
Mnie się udało. Mam nadzieję, że Wam też się uda!!!
Wesołych Świąt Bożego Narodzenia i Szczęśliwego Nowego Roku!!!
Na dworze niech będzie biało a na giełdach zielono!!!
Pozdro!