Wyzwanie – 119 filmów na 2019 #023
Shaft (Shaft) 2019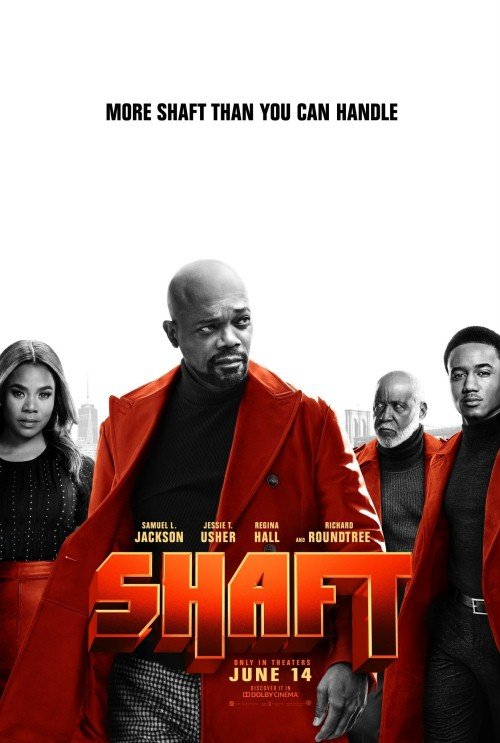 Pewnie nigdy nie będę w stanie zrozumieć fenomenu Shafta. Urodziłem się przecież w PRL a nie w USA a i karnację mam odrobinę jaśniejszą niż większość fanów oryginalnych przygód czarnoskórego detektywa. Brakuje tu również elementu nostalgicznego, jaki wystąpiłby bez wątpienia przy hipotetycznym seansie remaku Kojaka czy Colombo. Jak się okazało, podejście "na chłodno" do filmu nie miało żadnego wpływu na jego ocenę.
Motywem przewodnim filmu są relacje pomiędzy granym przez Samuela L. Jacksona Shaftem a jego dorosłym synem, który dorastał w przeświadczeniu, że jego ojciec lata temu porzucił swoją rodzinę.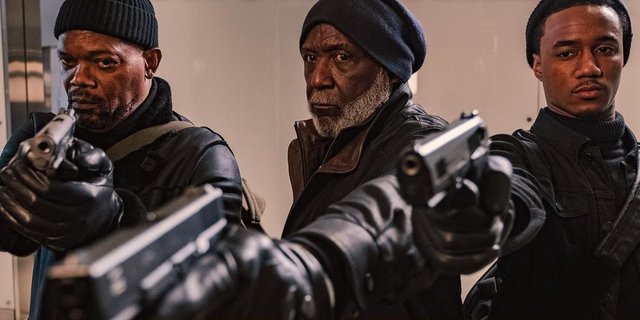 Ponowne spotkanie obu panów (a w końcówce filmu pojawia się również oryginalny Shaft w roli dziadka) to pretekst do przepełnionej humorem akcji a jednocześnie historii bardzo specyficznej familii. Tytułowy bohater jest reliktem czasów dawno minionych, zachowuje się jak bohater z lat 70, strzelając gdzie popadnie jeszcze przed zadaniem pytań. Tymczasem świat poszedł do przodu - i to tego świata symbolem jest jego syn, będący analitykiem FBI. Oczywiście na końcu okazuje się, że metody staruszka sprawdzają się nawet dziś...
Bardzo istotny fakt: Tak, Samuel L. Jackson wypowiada w nim swoje popularne "mother…er"
Moja ocena 7/10.