Tokeneo dodaje nowe monety i żetony do wymiany.
Giełda Tokeneo dodaje nowe pary żetonów do handlu na swoją platformę.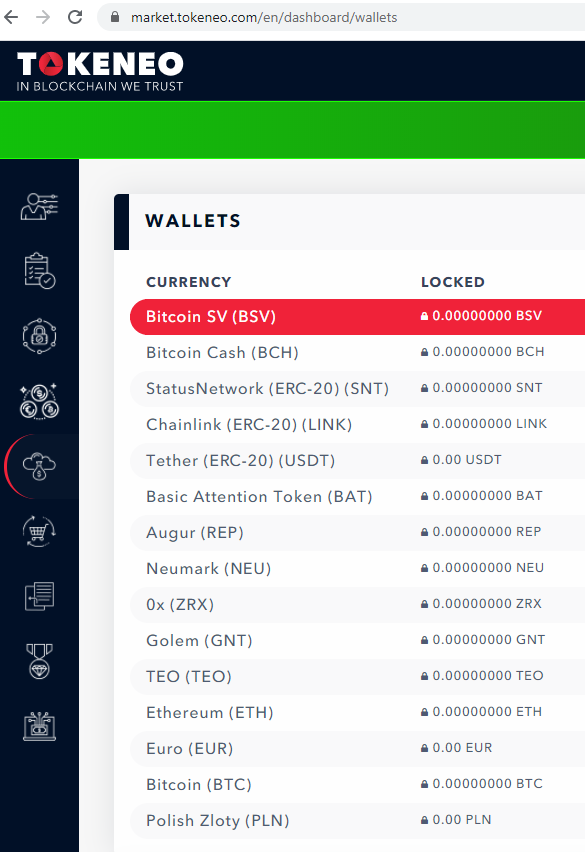 Ostatnio giełda rozszerzyła swoją ofertę co do handlu o kolejne monety takie jak Chainlink, Bitcoin SV, Bitcoin CH i Status.
Tokeneo zapowiada że kolejne monety i żetony będą dodawane do platformy. Kolejne pary walutowe dodane do giełdy sprawią że wzrośnie zainteresowanie wśród handlowców i inwestorów a co za tym idzie wzrosną obroty. A jak wzrastają obroty to wszystkim posiadaczom żetonów TEO uśmiech na twarzy się pojawia, bo prowizja będzie większa.
Giełda jak już wiemy dzieli się zyskami z handlu, od każdej monety która jest listowana na platformie, po połowie z posiadaczami żetonów TEO. A więc wiedząc że żetonów TEO jest 100 milionów i zakładając że giełda w jeden dzień zarobiła 1 milion zł to posiadacz 1000 TEO otrzyma 10 zł na swoje konto. I taka kalkulacja odnosi się do każdej monety, żetonu oraz fiatów, którymi obraca się na giełdzie.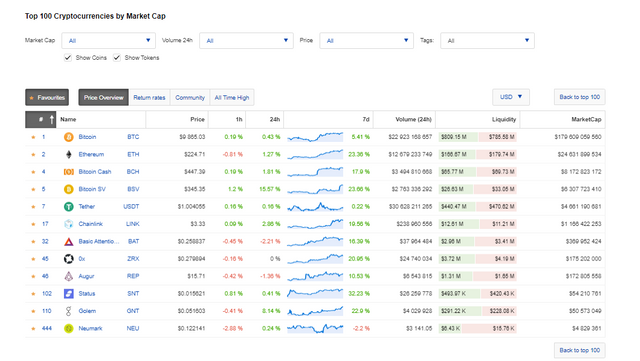 Jeśli jeszcze nie jesteś posiadaczem żetonów TEO, a nie chcesz inwestować w żetony giełdy Tokeneo, to możesz je otrzymać za darmo w wysokości 50 TEO po zarejestrowaniu się na giełdę i procesie weryfikacji.
Link do rejestracji poniżej.
https://market.tokeneo.com/en/ref/494r8afc1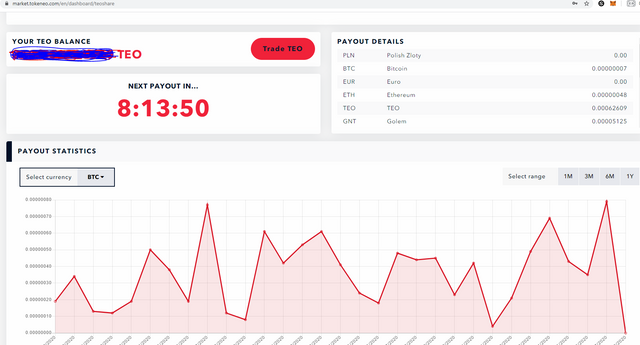 Zbieraj, trzymaj i otrzymuj co dzień prowizje od wszystkich aktywów handlowanych na giełdzie jako posiadacz tokenów TEO.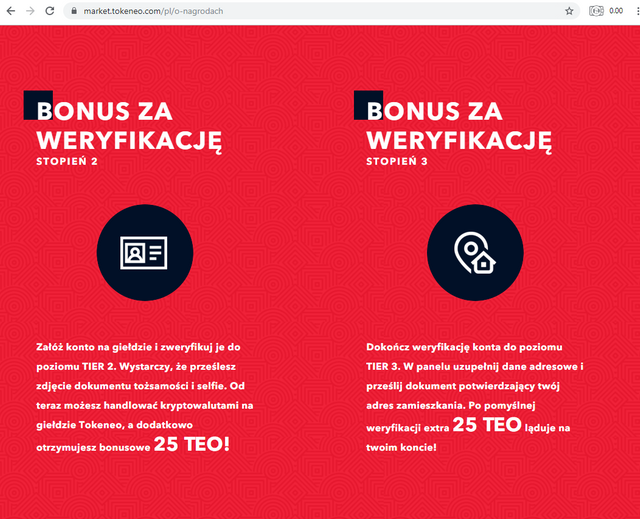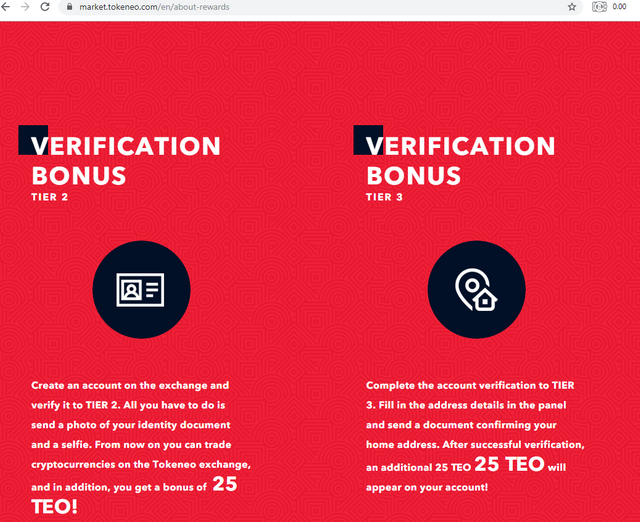 Pozdrawiam.