Wspomniałem ostatnio, że podczas urlopu w Polsce miałem okazję nadrobić zaległości w smakowaniu polskich piw rzemieślniczych, jak duże to są zaległości niech świadczy, że dopiero latem 2019 roku sięgnąłem po piwo Japan San z Browaru Rzemieślniczego Browars z Limanowej, które jest już w sprzedaży od końca 2016 roku.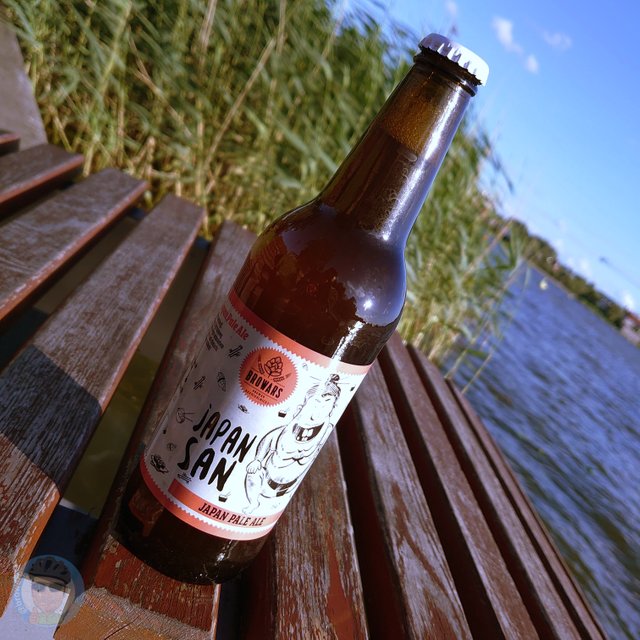 Nie trudno się domyślić, że głównym powodem dlaczego sięgnąłem po te piwo była charakterystyczna świetnie zaprojektowana etykieta z karykaturą zawodnika sumo. Nie tylko etykieta skłoniła mnie do zakupu, dodatkowym atutem było chęć spróbowania słynnych japońskich chmieli (w tym przypadku Sorachi Ace). A do tego cena 7 PLN, ale to było akurat kwestia drugorzędna.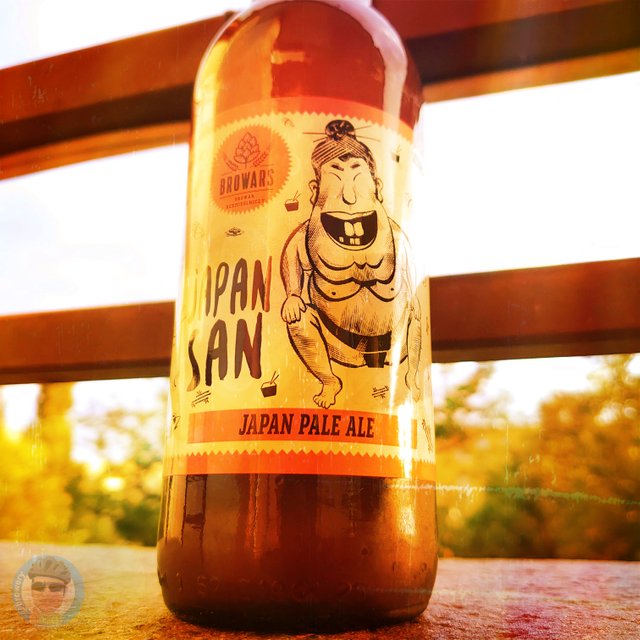 Browars działa na rynku od czerwca 2016 roku, obecnie "browar tworzy nowoczesna warzelnia o wybiciu 22,5 hektolitrów, zbiornik fermentacyjno-leżakowe oraz półautomatyczna linia rozlewnicza z pasteryzatorem tunelowym". Browarnicy chętnie eksperymentują, przez trzy lata istnienia browaru wyprodukowali blisko 50 rodzajów piw w różnych stylach, w aktualnej ofercie są piwa klasyczne i nowofalowe piwa rzemieślnicze.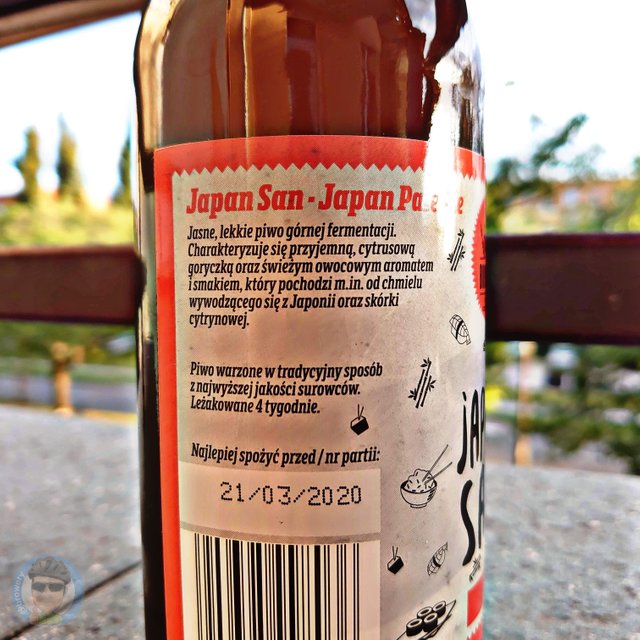 Jasne, lekkie piwo górnej fermentacji w stylu Japan Pale Ale. Średnia goryczka i cytrusowy aromat jest zasługa użycia japońskich chmieli i trawy cytrynowej. Piwo niefiltrowane i pasteryzowane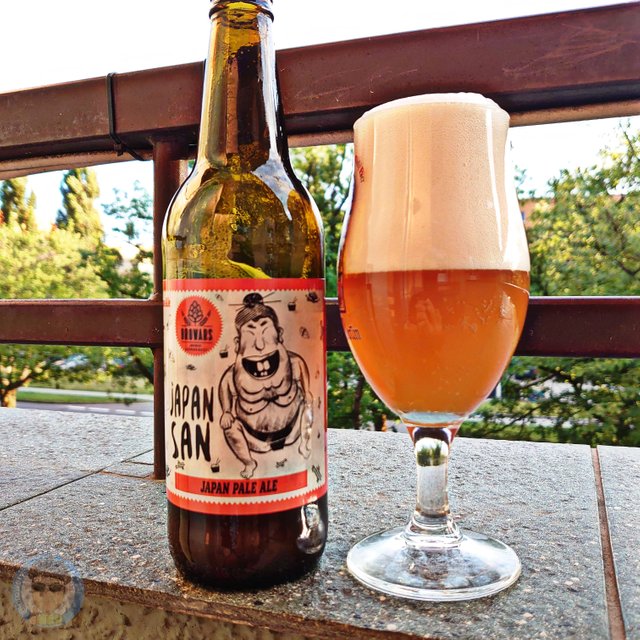 Japan San
Styl: Japan Pale Ale
5,0% ABV
25 IBU
Kraj pochodzenia: Polska
Cena: 6,99 PLN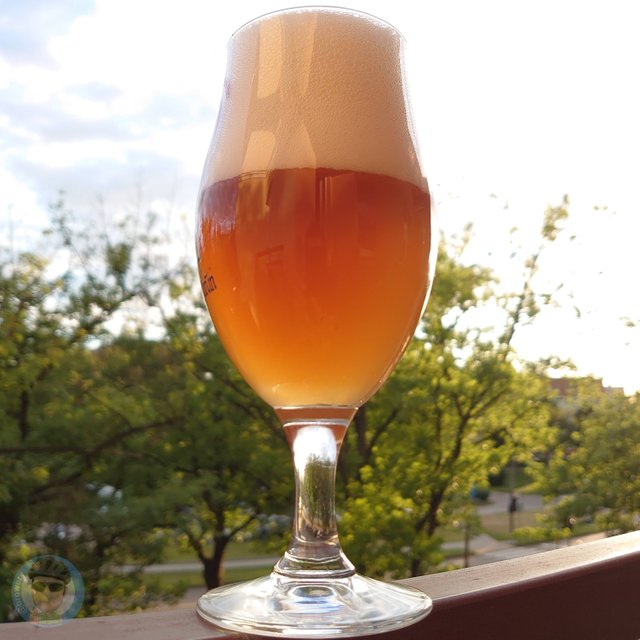 Barwa przybrudzona złota, zmętniona i opalizująca, wysoka biała drobna piana, która szybko opada oblepiając szklankę. Aromaty chmielowo-cytrusowe, podobnie w smaku, bardzo odpowiadał mi smak chmielu Sorachi Ace, który przypomina smak kokosa, lekka słodycz słodu, szlachetna goryczka, cytrusy i owoce na smaczek. Piwo bardzo pijalnie i smaczne.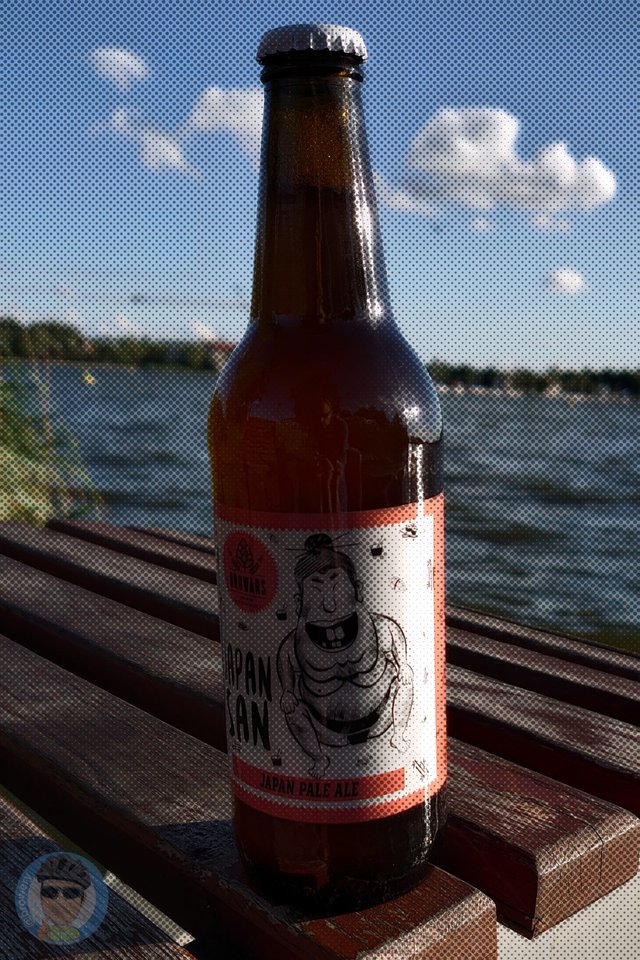 Ocena 3,5 na 5