Co ta Anshia tak późno pisze tego posta... Miał być tydzień temu!
Myślę, że dzisiaj już jestem wewnętrznie gotowa, żeby napisać o tym bez przesadnej wstawki emocjonalnej. Nie oznacza to, że sobie od niej w zupełności odpuszczę! Wdech, wydech i zatem pora zaczynać.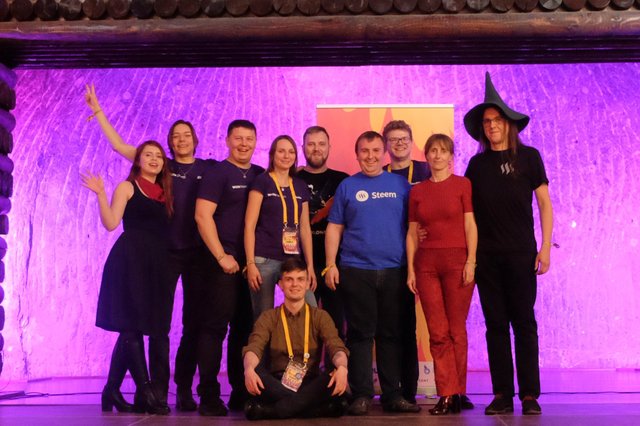 Autor: @saunter

Chciałabym podziękować wszystkim, którzy spędzili ze mną czas (lub znosili moje pieprzenie trzy po trzy) podczas tego wydarzenia. Jakbym miała wymieniać, to bym mogła machnąć z tego oddzielny post. Dlatego mam cichą nadzieję, że wystarczy Wam zbiorowe podziękowanie... Dostałam trochę tematów do przemyślenia, odrobinę inspiracji oraz tyle wewnętrznego rozdrażnienia, że przez tydzień musiałam siedzieć na detoksie, żeby odzyskać wstępny balans. Jednak gromada ponad 300 ludzi to dla mnie odrobinę za dużo.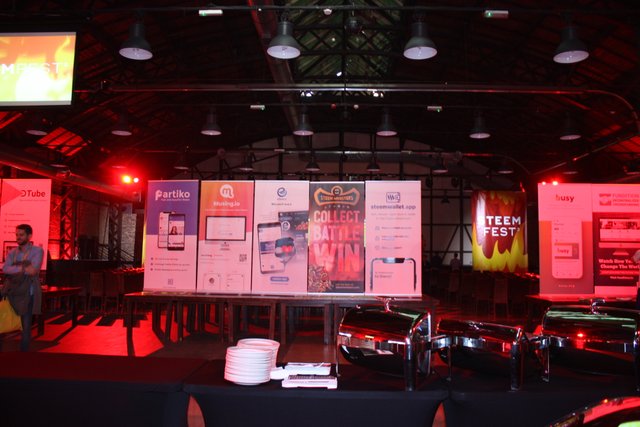 Ogólnie sporo osób pisało na polskim kanale steem.chat, że SF3 jest odrobinę za drogie i słabo wygląda sytuacja, że niby jesteśmy gospodarzami, a jednak mało nas przyjedzie. Rzeczywiście, jeśli ktoś z #polish chciał się wybrać, to bilety w pierwszym okresie kosztowały bodajże około 1200 złotych (ale jeśli się siekłam to proszę poprawić!), ja sama śmiałam się na spotkaniu w Katowicach, że za to mogłabym sobie przeszło miesiąc żyć jak to student... Czyli: opłaty machnięte, a pusta lodówka jest wypełniona alkoholem. Dlatego też nikogo nie dziwiło, że pojawiło się nieco narzekań, że mogłoby być taniej czy coś. W ostatnim okresie cena biletu wynosiła około 2500 złotych, więc już w ogóle kosmos, bo to dla części osób jest praktycznie cała wypłata, a gdzie jakieś zakwaterowanie (hej @fervi!) czy coś?
Z drugiej strony impreza była naprawdę solidnie przygotowana i nie widziałam niczego, do czego jako gość mogłabym się przyczepić. Słuchawki z discopolo, którego moc tylko my mogliśmy zrozumieć, z możliwością zmiany kanałów na te bardziej oficjalne z prezentacjami innych uczestników. Jedzenie było świetne, z tego co udało mi się dowiedzieć od innych uczestników, którzy odwiedzają już kolejny SteemFest, najlepsze żarełko ze wszystkich miejsc do tej pory.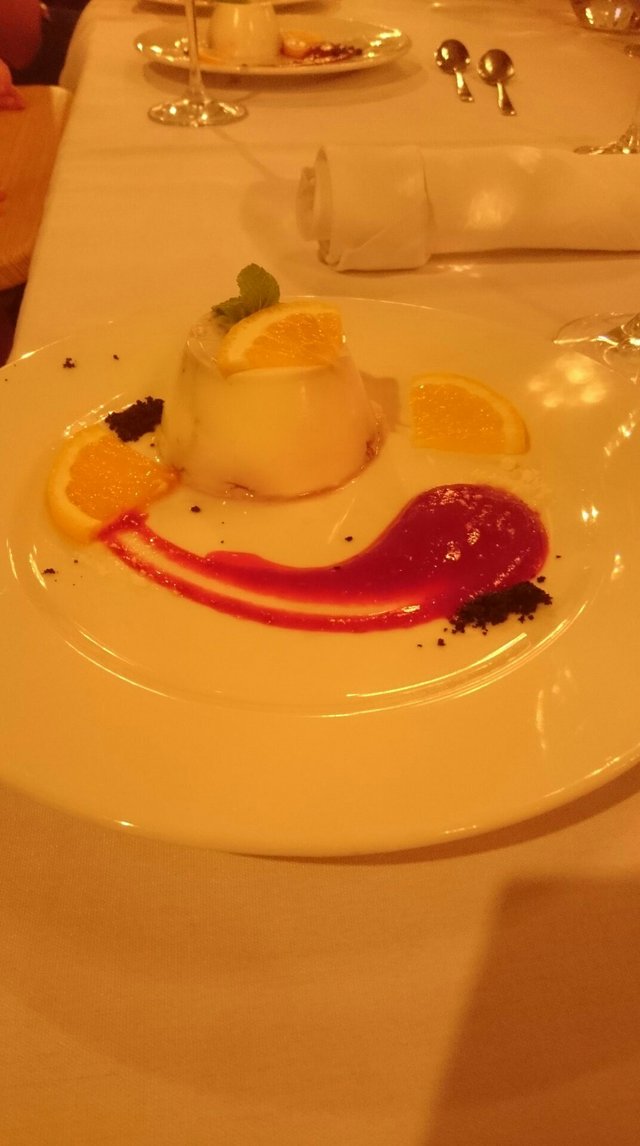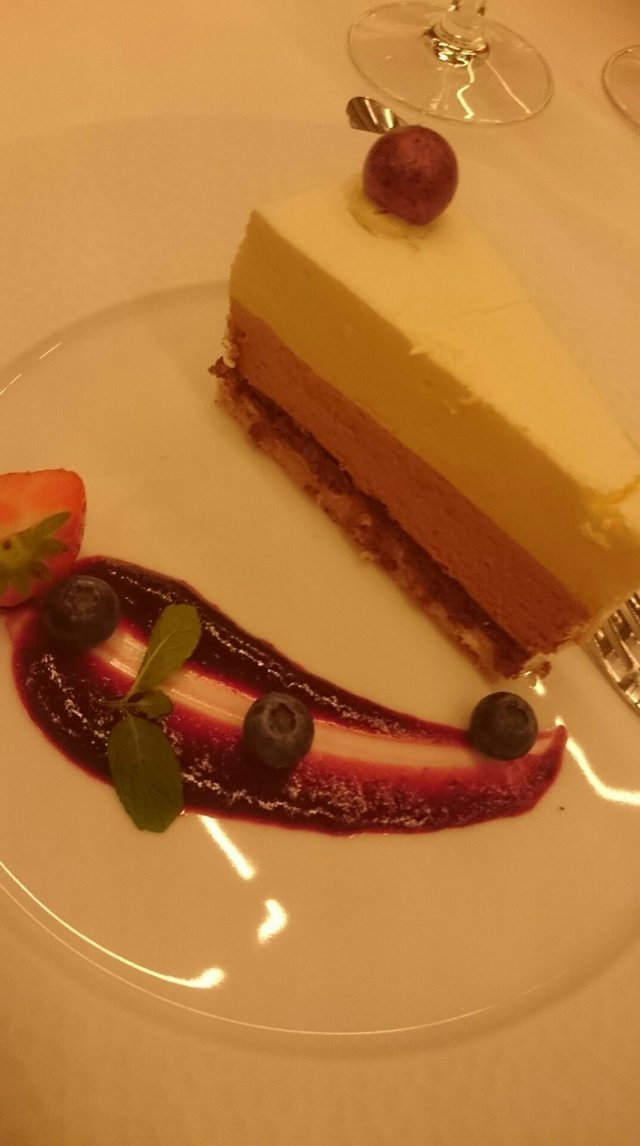 Liczę, że przyszłoroczne spotkanie tego nie przebije, bo jednak polskie jedzenie jest świetne. Niestety, w ramach wydarzenia goście nie mieli okazji zjeść pierogów, na co narzekałam do samego końca... Chociaż desery i przystawki były naprawdę świetne! Jadłabym dalej jakbym mogła!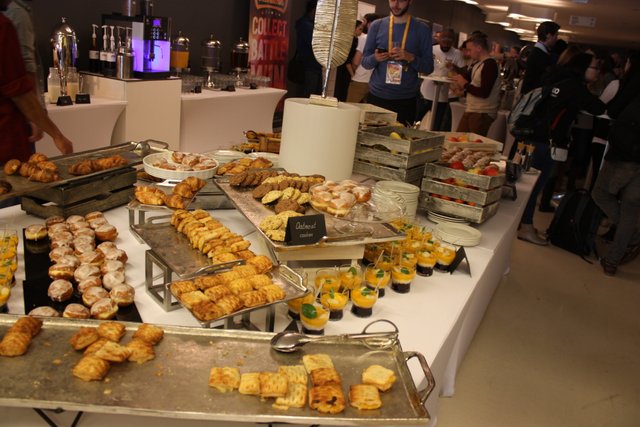 Jakby nie patrzeć mieliśmy cały dzień Starą Zajezdnię dla siebie (i ich wspaniałe smakowe piwo, oesu), czy w niedzielę na finałowej kolacji salę w Wieliczce, gdzie żartowaliśmy przy stole, że ekipa rządząca mogłaby tutaj spokojnie wbić, bo przecież kościół na tym samym poziomie komór, to blisko by mieli do wszystkiego, a jak dostojnie.
Do tego przez większość dni mieliśmy wsparcie autokarów, bo czy to na kręgle, czy wyjazd do Oświęcimia, to przewóz zawsze był.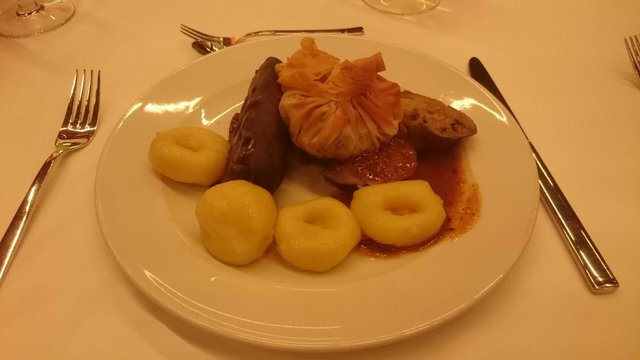 Pewna osoba narzekała na czacie, że przecież program taki biedny. Powiem szczerze, że opuściłam prawie wszystkie prezentacje, ale nie czułam bym traciła czas. Tak naprawdę ogromną siłą tego spotkania jest możliwość porozmawiania z ludźmi. Żartowałam z @jblew, że to jedna wielka impreza dla nerdów, gdzie pośród swoich mogą czuć się normalni i szczęśliwi. Oczywiście to ja byłam w tej piwnicznej mniejszości, która nie uprawia życia, a jedynie siedzi zamknięta w czterech ścianach z laptopem w łóżku.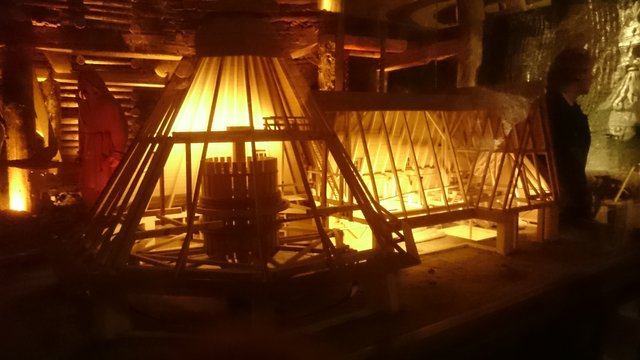 Naprawdę plan był sprawą najwyżej drugorzędną, dodatkowo ulegał ciągłym zmianom, poprawkom, wiadomo różne opóźnienia czy jakieś adaptacje do rzeczywistej sytuacji. Tutaj ukłon w stronę organizatorów, naprawdę ogarniali temat. Do tego powiadomienia na telefon jeśli coś się działo, przypomnienia o konkretnych punktach programu. Także nawet jak się o czymś zapomniało, to tylko zaraz wibracje przypominały, że mamy coś do ogarniania.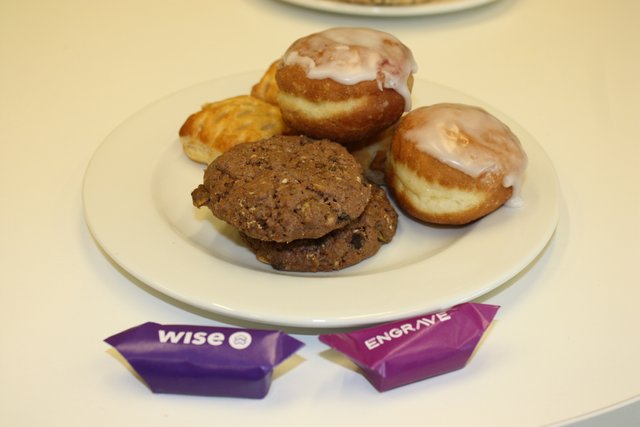 Na sam koniec - jeśli następny SteemFest będzie dla mnie osiągalny pod względem dojazdu, to wydam moje ciężko zarobione (że niby jakie?!) Steemy i się przejadę na czwartą edycję. Przyznaję, że klimat jest niesamowity i warto było się wybrać. Już kij z jakimiś wielkimi osobami pokroju Neda, dla samego poznawania ludzi i tego co zwyczajnie dzieje się w wielkim świecie (nie tylko tym steemowym), chciałabym wybrać się w przyszłym roku. No to chyba tyle ode mnie... Wkrótce powrót z tymczasowo zawieszonymi seriami!