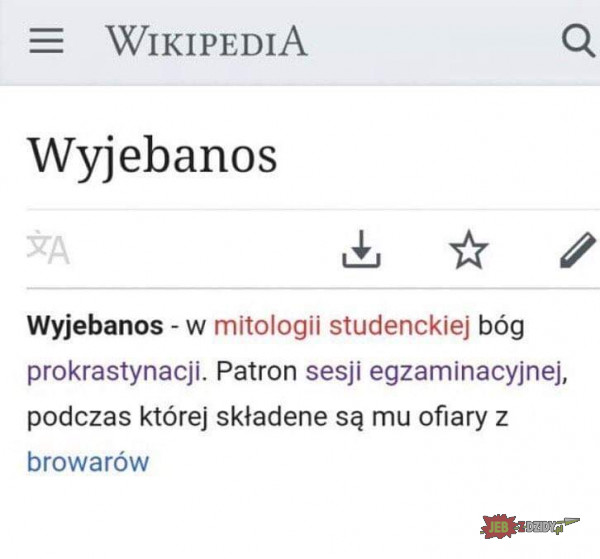 No, koniec stycznia za kilka dni. Większość walczy ze śniegiem czy to ofensywnie spadającym, czy radośnie topniejącym, ale my, bezrobotni alkoholicy mamy inne zmartwienia. Teraz widzimy jedynie zaległości z całego semestru, kiedy się obijaliśmy i radośnie sączyliśmy różne napoje wyskokowe.
Populacja studentów zmniejsza się! Oto sesja w swojej wspaniałości!
Uczestnikiem tego młynu jestem także ja. W tym semestrze Mikołaj powinien przyjść do mnie z rózgą i ja doskonale zdaję sobie z tego sprawę. Jakby nie patrzeć, przez większą część czasu zamiast siedzieć grzecznie na wykładach, to sobie drzemałam w mieszkaniu. Ciepłe łóżeczko, a to zjedzenie śniadanka, a może dłuższy prysznic, nim się obejrzałam jakoś mijał jeden czy drugi wykład, a później to już średnio mi się chciało wyruszać z mieszkania, jak przecież mogłam sobie uruchomić laptopa i pograć w coś. Przecież liczą się priorytety, co nie?
Teraz jednak no przyjdzie mi zmierzyć się z tym, na co tak dzielnie pracowałam przez te kilka miesięcy. Nie jestem zachwycona, ale muszę być dobrej myśli. W najlepszym wypadku czeka mnie tylko jedna poprawka, ale ją zakładałam od samego początku, zwyczajny niefart do prowadzących i tyle. Cała reszta jest w moich rękach (lub ściągach czy umiejętności szybkiego uczenia się znana pod nazwą kucia), bo co jak co, ale z pustej głowy to i nawet ja nie wymyślę cudów na kiju i nie zrobię epopei porównującej transakcje repo i reverse repo...
No to ja się zakopuję w książkach, trzymajcie za mnie kciuki czy coś!