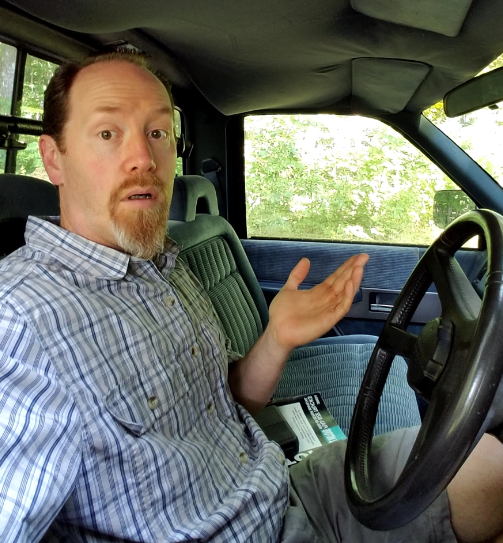 Busted. Mrs. Bromide and I went to 3rd Street Brewing last night for dinner, some beer, and music. On the way home we were pulled over by the town police.
Do you know why I pulled you over, sir?
When the blue lights started flashing in the rear view mirror of my old truck, I pulled into the parking lot of an empty doughnut shop. A very young officer with freckles and a ponytail came up to the window. "Do you know why I pulled you over, sir?" she asked. I'm not a mind reader, but I had a good idea what she was thinking. Thankfully it didn't have to do with the beer drinking.
One of my headlights blew out and I took the broken bulb into the auto parts store. The guy behind the desk found a new bulb, but he said that a broken bulb means that there is water in the light housing. I stuck the new bulb in without even looking for the water, duh. It lasted about a day before it blew out again. It turns out there was a whole lot of water in the headlight housing.
I told the officer, "I know my headlight is out. There is a new pair of lights on my workbench. I just need to put them in." That sounds far too convenient and she probably thought I was lying, but she just took my license and registration back to her patrol car. It happened to be the truth, though. I ordered a pair of new headlights a month ago and have been planning on putting them in as soon as I finish my current bathroom remodeling project.
She Touched My Tail Light
I was watching the officer as she radioed in my license plate and ID in to do the record check. The report must have been short and boring, because it didn't take long. As she walked back up to my truck, she reached out and laid her hand gently on my tail light. Let me be clear here in case @Meesterboom reads this. She literally placed her hand on my tail light. That isn't a euphemism for anything naughty.
She handed my license back to me and told me to get my headlight fixed right away. I thanked her and just before she turned away I asked the obvious question, "Why did you put your hand on my tail light?" She blushed and I regretted asking the question for several seconds of silence.
"If you shoot me and drive away, we can use my hand print as evidence if you get caught." My jaw dropped. I don't know what I expected, but that wasn't it.

This morning I spend some time fixing the busted headlight problem. In the first image you can see that the passenger side headlight is half full of water.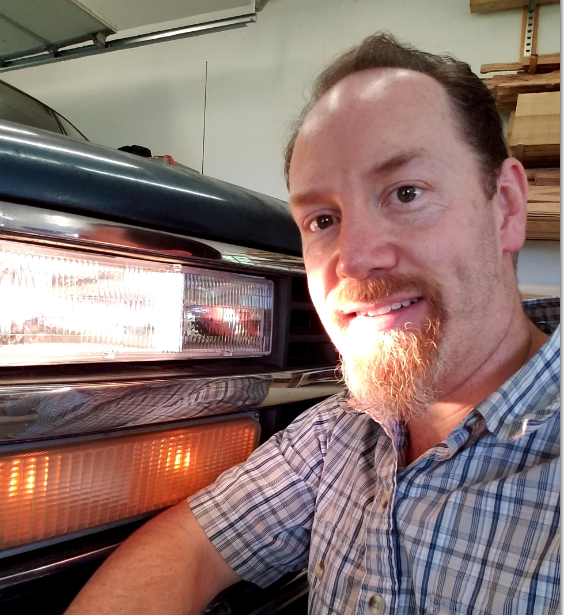 Good as new now.
Cheers, Professor Bromide