🎴Steemit Poker Pro League - 50 SBD Guaranteed Freeroll - June 29th @ 8PM CDT / 1AM UTC 🎴
Free to join. Free to play. Come sign up and win some SBD!
When
Thursday, June 29th @ 8PM CDT / 1 AM UTC.
Where
Download PokerStars software and install it.
Follow the instructions in the GIF below.
Be sure to enter your @steemit-username correctly.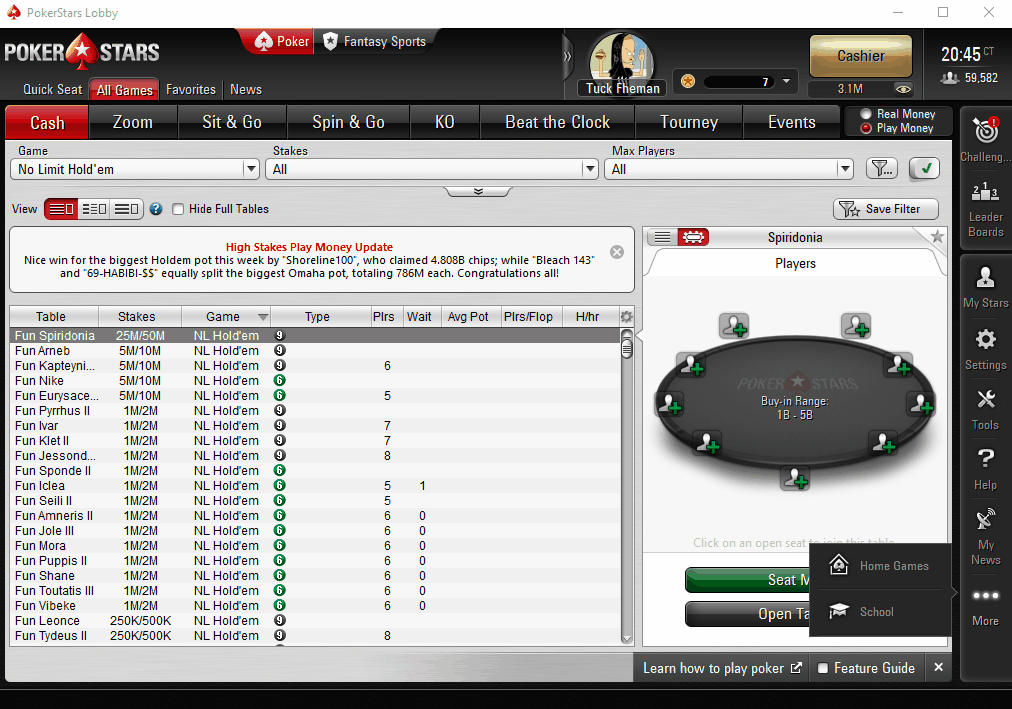 Payouts
| Place | 1-30 Players | 30+ Players |
| --- | --- | --- |
| 1st | 25 SBD | 20 SBD |
| 2nd | 15 SBD | 12 SBD |
| 3rd | 10 SBD | 8 SBD |
| 4th | | 6 SBD |
| 5th | | 4 SBD |
Details
Buy-In : 24,250 Play Chips.
Starting Chips : 3,000
Starting Level : 15/30
KO Bounty of 4250 play chips on every player.
1 SBD to whoever knocks me, Tuck Fheman, out of the tournament.
1 SBD to whoever knocks @bigpchef out of the tournament.
Break every hour.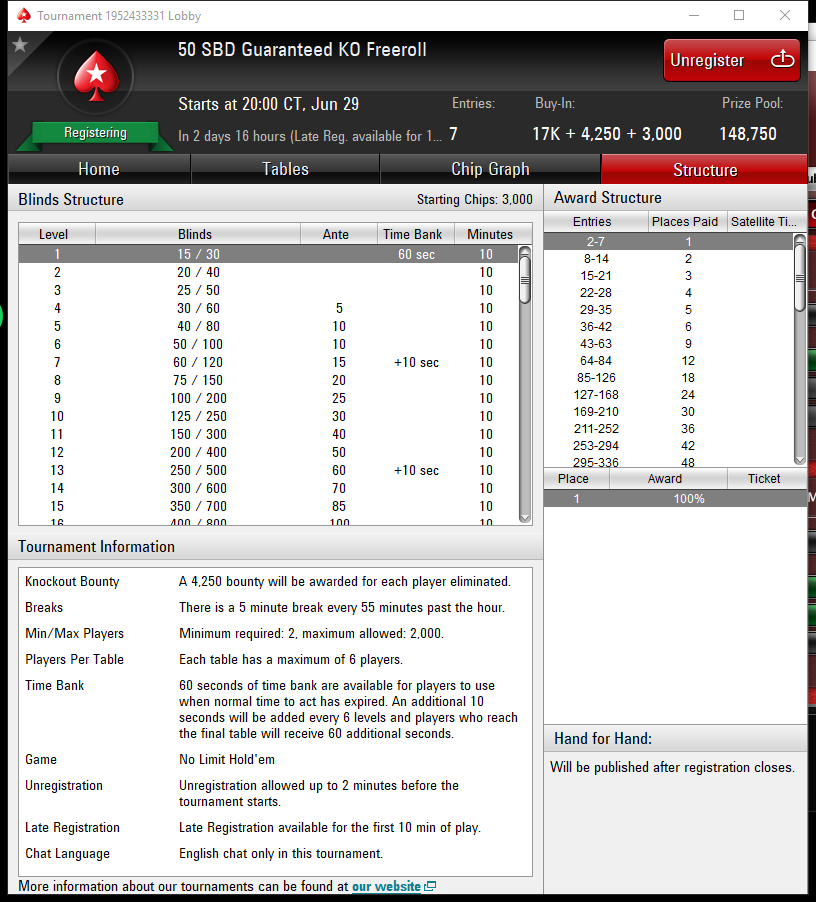 Limited Spots
We are limited to 50 players in the league and there are 32 spots left.
Each player that applies will be screened carefully before being admitted. We are looking for people who are passionate about poker, play daily and just have a love for the game. If that's you, then we'll know it by your blog here on Steemit and you'll be allowed in. :)
Requirements
Must be able to follow the instructions above.
Disclaimer
We reserve the right to remove anyone from The League for any reason.
The most likely reason will be lack of play.
We are not responsible for players supplying an incorrect steemit username for payment.
Questions?
Join one of our chat channels.
https://steemit.chat/channel/poker-league
How Is This Legal?
We're using play money on PokerStars. You do not have to buyin with real money on PokerStars to play. There is a catch however. PokerStars really wants you to buy their play money chips, so they barely give you enough to get into a tournament by forcing the tournament fees to be 17,000+ minimum.
What this means is you need to go to the CASHIER and COLLECT some play chips every 4 hours (12500 chips) to play for free OR you can buy their play chips in the same area for a few bucks for a million or so play chips to enter freeroll tourneys.
Players low on play chips can also ask a friend with some to spare to play them HU in a cash game and dump some to them.
You will win the play money in the tournament on PokerStars and win the designated SBD prize pool amount stated prior to the tournament, which will be paid out here on Steemit by this @tuck-fheman account.