✪ Cole South the owner of a bitcoin for $ 100 million? ✪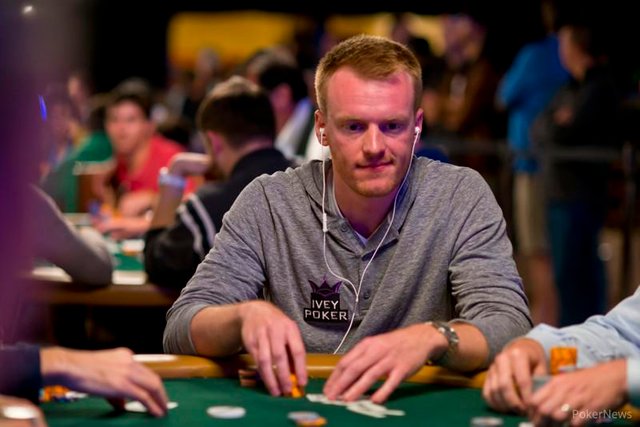 Hi!
American professional player Cole South in the zero years before Black Friday achieved great success at high limits in PartyPoker. Starting with a Deposit of $ 50, a couple of years his bankroll was in the millions. In 2009-2010, he was a lot less lucky at PokerStars. At the appointed time, it was in the black almost $ 5 million, but by the beginning of 2011 has already gone into minus a million.
After Black Friday, he played in bitcoin poker rooms. Recently, the forum 2 + 2 began discussing the fact that Cole South can be the owner of more than 10 thousand bitcoins. One of the players with the nickname "HeardARumor" remembered that only he in 2012 lost to South about the same number of beats. Then it cost $10 apiece.
The poker journalists decided to find out the truth from the stake the South. He admitted to journalists that quite a lot won bitcoins at a time when bitcoin was worth in the range of $200-1, 000. And he had jokes, which at the current rate would have drawn millions of dollars.

But almost all of their funds Cole stored in the wallet exchange Mt. Gox. In 2013, it processed 70% of payments in cryptocurrencies, and in February 2014 it was hacked and stole 850 thousand bitcoins. So from the bitcoins won till 2014 the American has almost nothing left.
However, he continues to invest in this market and in his portfolio of several cryptocurrencies.
Good luck to all over the monitor and in life!
Stay tuned and subscribe to the page STEEM!
======== LINKS ==========
☑ STEEM : https://steemit.com/@bigslick
☑ Twitter : https://twitter.com/bigslick1221