Many pokémon are based on prehistoric animals. No matter what kind they are, the similarities are sometimes reflected even in the name. 
 Aerodactyl 
It is a fossil-type pokémon that lived in the rainforests millions of years ago. It was characterized by its large wings and its tail ended in the shape of an arrow.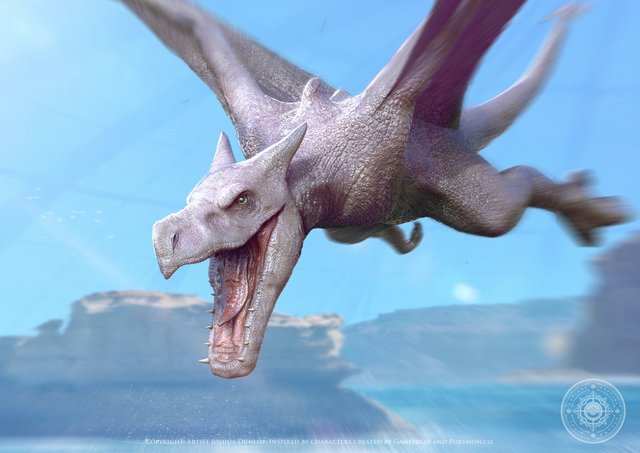 Armaldo 
It is an extinct pokémon that inhabited the seas and rivers, although some of its remains have been found in the desert. In the anime some scientists manage to clone several anoriths and one evolved in Armald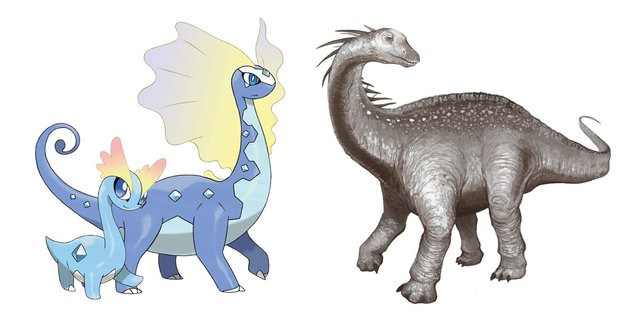 Tyrantrum 
According to the Pokédex, it is a supposedly extinct dinosaur pokémon that lived 100 million years ago. It was fire-type and its main attack consisted of throwing flames. He made his appearance in the Pokémon XY anime, when the Rocket team enters a laboratory and steals a Tyrunt that escapes them and ends up in the hands of Bonnie who takes care of it until it becomes a Tyrantrum.