Un trozo de crepúsculo en la sombra - A piece of twilight in the shade - Bilingûal poetry
¡Saludos cordiales!
Este poema forma parte de un Desafío de 365 días de poesía inspirado en la foto. Esta es mi entrada 91, espero les guste.
---
Cordial greetings!
This poem is part of a Challenge of 365 day of poetry inspired by the photo. This is my entry 91, I hope you like it.
---
"Es de noche que se percibe mejor el estruendo del corazón, el repiqueteo de la ansiedad, el murmullo del imposible y el silencio del mundo."
Fabrizio Caramagna
Un trozo de crepúsculo en la sombra
---
La noche se abrió en azules sin linternas
sobre un puente que salta un río congelado.
En su libro de orillas blancas,
que mi corazón no ha leído bien,
flotan edificios en la niebla,
como muros altos tallados en el cielo con sus voces,
ventanas con un coro de luces
temblando por el tiempo con su fuerza redonda
y nuestra forma de escuchar sus sonidos, al tacto.
Quise leerla como los ciegos, tocándola,
no a la intemperie fría, sino dentro de mí misma,
errando de lo visible a lo invisible,
donde la oscuridad la volcaba,
donde su luz azul iba llenando mis venas.
La noche se oculta, retorna, va contigo;
ella y el tiempo que la oculta o la muestra,
ella y su grito silente donde todo es un enigma
¿ha de apagarse igual que sus sonidos?
Hay un trozo de su crepúsculo en la sombra
alejándose con pasos desconocidos
en la dirección opuesta al río.
---
"It is at night that one perceives better the roar of the heart, the clatter of anxiety, the murmur of the impossible and the silence of the world.."
Fabrizio Caramagna
A piece of twilight in the shade
The night opened in blue without flashlights
over a bridge that jumps over a frozen river.
In his paper of white shores,
that my heart has not read well,
buildings float in the fog,
as high walls carved into the sky and their voices,
windows with a chorus of lights
trembling through time with its round force
and our way of hearing their sounds to the touch.
I wanted to read it like the blind man, touching it,
not in the cold weather, but inside myself,
from the visible to the invisible,
where the darkness knocked him down,
where it's blue light filled my veins.
The night hides, comes back, goes with you;
and the time that hides it or shows it,
she and her silent cry where everything is an enigma
Will it go out just like their sounds?
There's a piece of your twilight in the shade
walking with unknown steps
in the opposite direction to the river.
---

Written by Zeleira Cordero @zeleiracordero.

06/02/2019




Photo by Alex Pugliese on Unsplash
Separator:
Cat
Simplemente Gracias

For your kind reading... Thanks!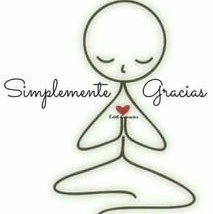 Posted from my blog with
https://wordpress.org/plugins/steempress/SteemPresshttp://zeleiracordero.vornix.blog/2019/02/06/un-trozo-de-crepusculo-en-la-sombra-a-piece-of-twilight-in-the-shade-bilingual-poetry/