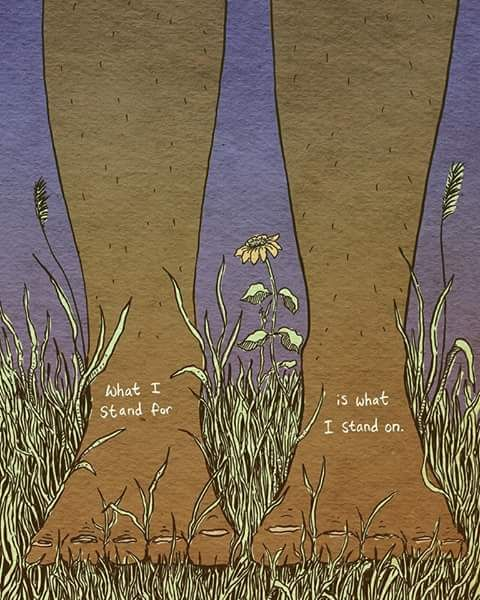 What If This Wasn't Who I Am!
What Happens if I stop asking questions?
If I just accept what is at play,
What happens if I ignore my True Nature,
If I switch off all that I have learned
all that defines my day!
How often would I place limits on myself
How often would I push away new ideas because they seem too grandeur?
Too often that I hear people say

Oh I would love to be able to do that!
Yet Fear always gets in the way.
Why are we so willing to accept this defeat.
This idea that we are not capable of reaching for the stars.
Yet all our actions are always on repeat.
This fight, to keep our feet on the ground
And our minds always directed, at knowing deceit.
Oh this shove to keep us contained,
to keep our wings clipped
and our imagination under control.
We reach a certain age,
and now we must behave a certain way.
We must forget about our childish dreams,
that had no limits and grew and grew each day.
Oh this responsibility of being an adult and taming ourselves,
Taming ourselves so that we can fit into to this fine society.
Fit in and behave,
be civilized and do as we are told.
No, you no longer need to really think for yourself,
Relax,
that is all taken care of,
You have worked for this,
this sense of security!
This is what life is all about
Feeling safe in this human made existence.
This, the reality of your force fed dreams
this is what life is all about.
Walls and limits
fear and confusion,
You are not here to create
you are here to Survive
Keep listening and I will always provide.
Keep listening
and you will melt away
your existence blurred into the day,
keep listening and life will become so simple,
Why?
Because I said so!
Because you trust me,
because you gave me your power,
I did not need to steal it,
I simply played a game
and you happily followed.
Keep listening and all will be revealed
you are successfully living the human dream!
You are part of this
this game I have conceived
No need to think for yourself
You only need to live my dream!