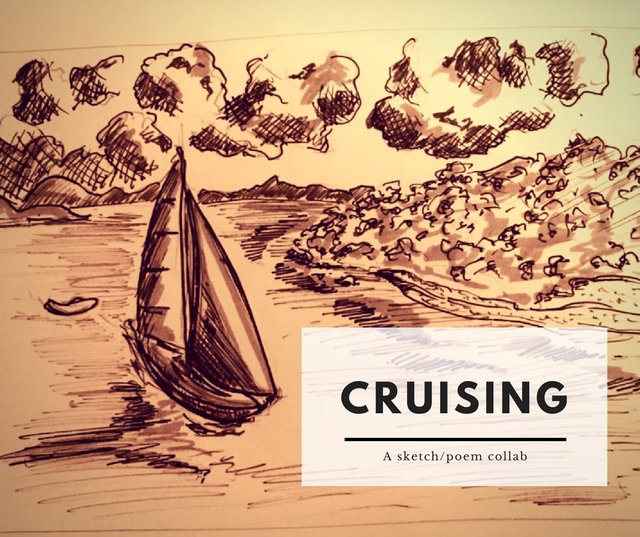 Cruising
The sound of lapping waves shall ease
our thoughts as we drift down the shore
to take in nature's luxuries.
We'll sail away from clouds that loom.
and navigate the shallow seas
past sands with shells and seaweed strewn.
All nestled with my paramour,
I'll sing a merry seaside tune,
resolve to voyage evermore.
---
poem by @damianjayclay
artwork by @thinknzombie

The amazing @damianjayclay lately of Zombiebear Productions (and never to be found in a Starbucks again) wrote a poem based on a doodle I did while on a phone call. We are making a habit of it. It's fun. Thanks again Bear for the poem!
Poet's Note:
I've gone for a terza rima with a closed off structure to give it a feeling of infinity.
Artist's Note:
I went for a boat-like shaped thingy. Yes, it's a boat. You can see it now, right?
This is the original sketch in crappy highlighter and cheap office pen for comparison.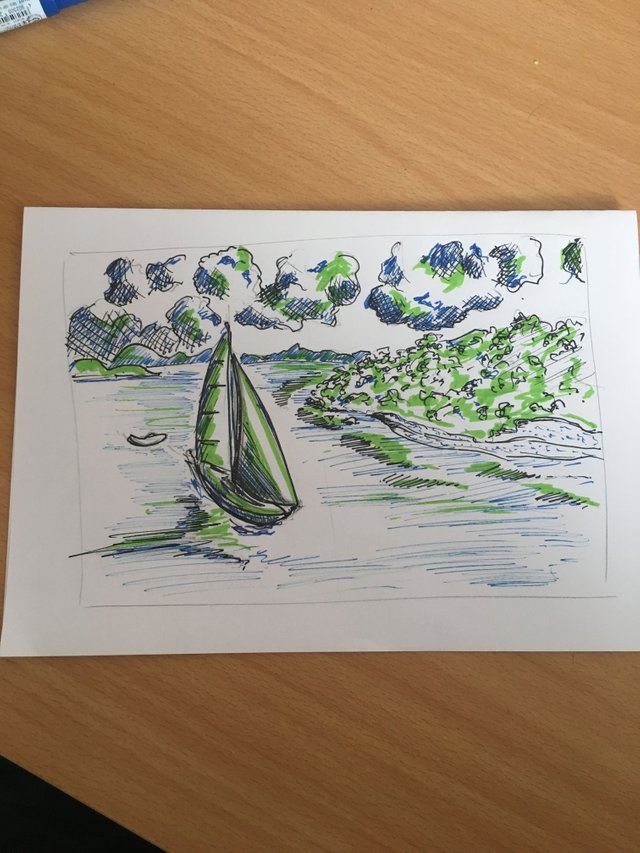 Thank for tuning in!