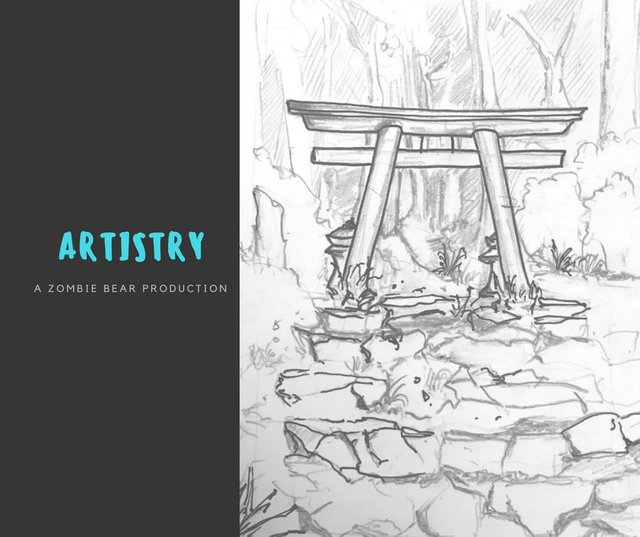 Artistry
The rocky path we tread each day
brings us to the ancient gate
where those whom we revere have walked
beyond the torii, though the woods
We shun those tempting trodden paths
and set our course for virgin ground
to stake a claim and find the place
to build, create, explore ourselves.


poem by @damianjayclay
artwork by @thinknzombie
...

Once again poet extraordinaire @damianjayclay and I have teamed up to bring you the latest from ZombieBear Productions. This one is close to my heart. There's many a thin trail I've wandered just to see what was on the other side of that torii gate. You will find these all over Japan (although usually with poles that are more vertical and less challenged by my poor grasp of perspective...
Perhaps you too, dear reader, will walk the woods with us, pass through the gate and begin your exploration.
This is the original sketch in 2B pencil and ink: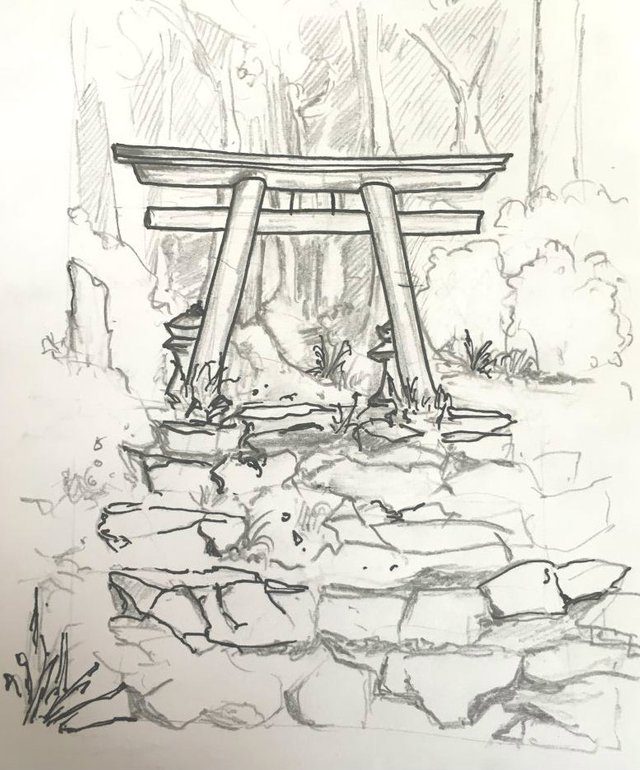 Here's a shot from part-way through: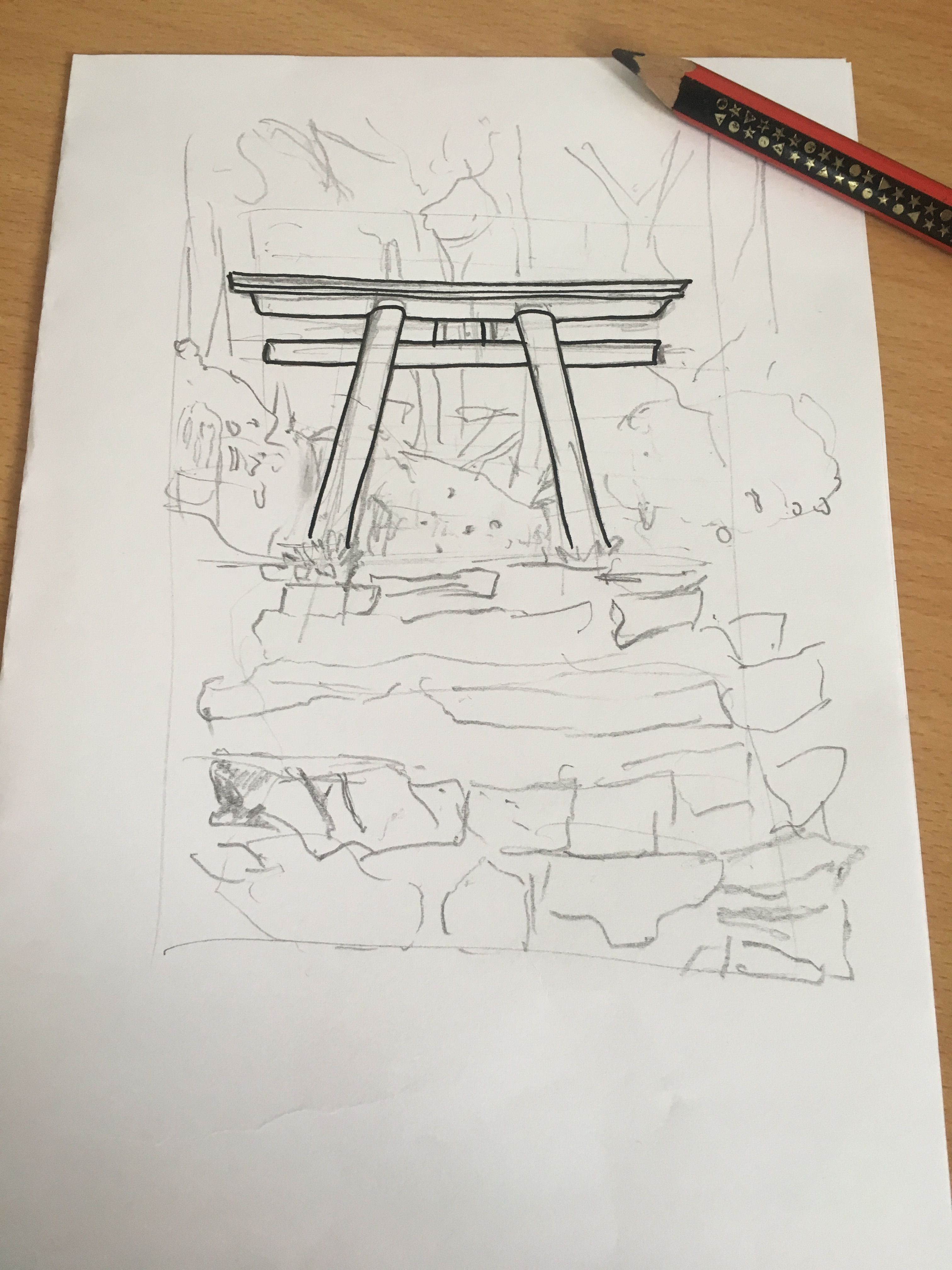 Thanks as always for tuning in!
---