Love At Last
A Valentine's Day poem for my husband @bigdre45.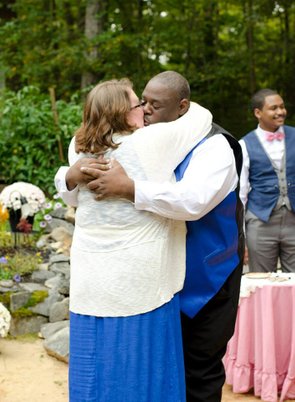 Two forlorn dreamers searching in the night.
Both certain they'd forever be alone.
Each hopeless night they cry themselves to sleep
and spend their days in hopes of the unknown.
He takes the knee, pulls out the ring, and says,
"Will you please marry me? I know not what
my future holds; it has to be with you."
She trembles as she reaches out her hand.
Her fingers touch his warm and dampened cheek.
She says, "I will." They kiss as they embrace.
The dreamers that were searching in the night,
found love when they were sure to be alone.
Their nights are filled with joy and restful sleep
and every dream they had has been outshone.