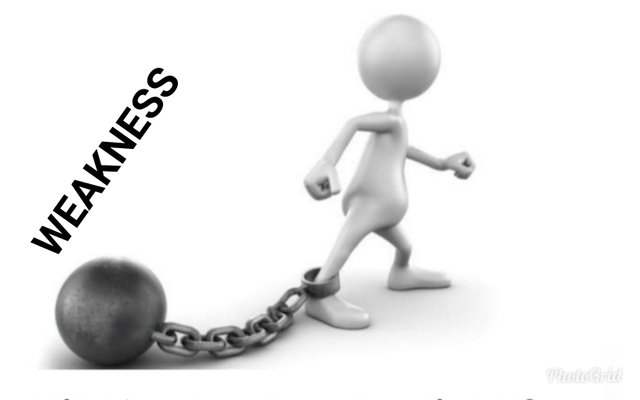 Image source
Though everyone want to be a champion,
but it is neither a curse, nor a fantasy,
that there must be at least an inbuilt limiting factor
Which is Capable of terminating one's dream.
Take it or leave it,
In every champion you see,
There is always a weak point.
But their weakness is invisible to you and I,
because they discover their weakness before anyone those
and take necessary steps to counter their weakness.
What is your weakness?
In what way has your weakness been affecting you?
No matter how horrible it may be,
You are not supposed to let go of your dream
Just because you are currently imperfect.
However, the fact that you are currently weak,
Did not mean you will forever be weak.
But your choice after discovering your weakness
will tell maybe you will remain weak
Or you will be stronger than your weakness.
Hence, be optimistic in order to overcome your weakness.
Written by:
ILESANMI OLUWASHINAAYOMI
16th April, 2019.