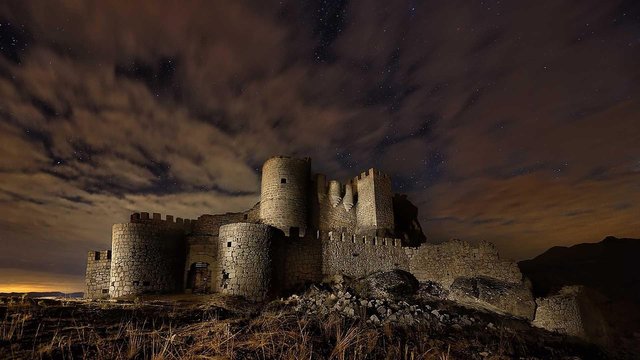 source
Deserta
I always wandered around my empty world
Long long empty like large abandoned ruins
Until I bumped into your rocky prescence.
I did not hurt nor did I halt
But it was the end of the empty wanderings
But as I emerged from the ruins, the webs from the ruins lingered
In my hair I had them, in my clothes and all to my sole
But never in my soul, and you knew it.
You combed and washed, and watched
And all screamed crumbs! Seeing how rid of every crumb I was.
But now your exit has caused my entry, again, into the rune-filled ruins
And as I linger at the inlet strengthening mine heart
With all these homilies about you
I conclude that those are just words
And I plunge, again, into the rusty rustic ruins.