Penny Poets Pick Only The Finest Apples
A VERY, VERY NICE BOOK: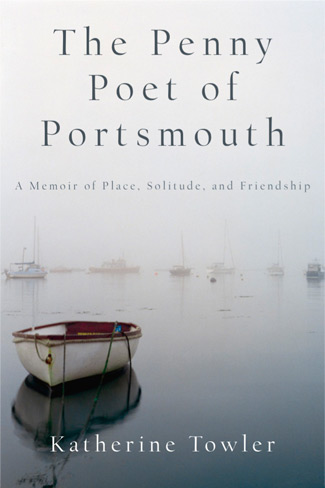 OF APPLES AND THINGS:
My sister Jan's daughter Hannah posted some photos of her son Otis (our mother's maiden name) picking apples at an apple orchard in Vermont. It was then I told Hannah the story about Robert Dunn, a penny poet and fine picker of apples.
Otis busy at the orchid, picking only the finest apples!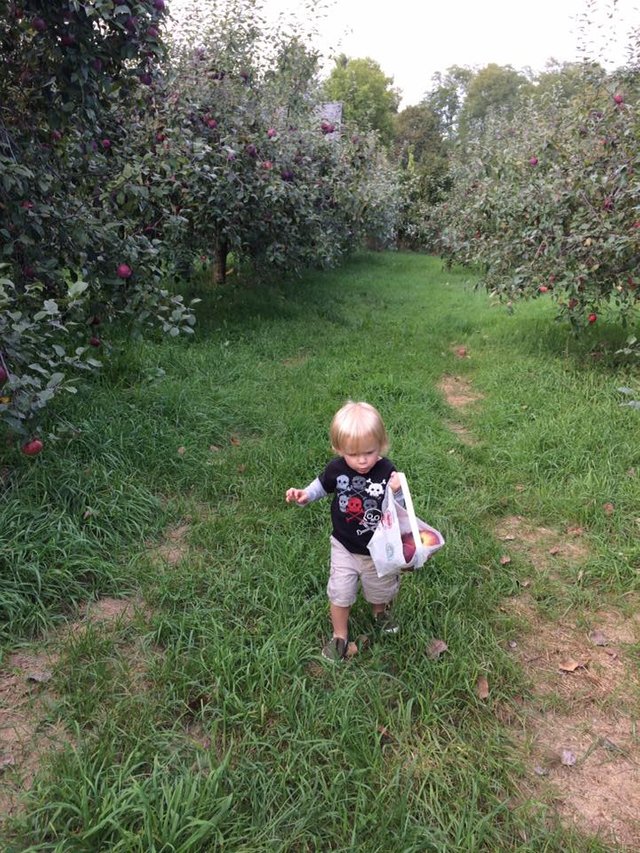 Robert Dunn from Portsmouth, New Hampshire. Known widely throughout New England as The Penny Poet, he would only sell his books of poetry for a penny. Normally, to supplement his meager income he'd pick apples or sometimes work in a library-museum.
ROBERT DUNN, THE PENNY POET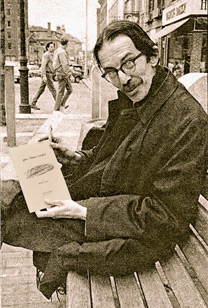 http://www.seacoastnh.com/famous-people/link-free-or-die/the-unforgettable-poet-robert-dunn/
Our family met him originally from Christ Episcopal Church where Robert was part of the Rev'd. John Swanson's gang of leftist church radicals. At one time, after the Civil Rights Movement and at the height of the Vietnam War, we Daniel Berragan lefties formed an anti-war religious order called The Brothers of the Common Life where we each adhered to the traditional religious vows except chastity and obedience, meaning we were only vowed into poverty. This is a vow I've kept my entire life, as did Robert Dunn.
http://www.katherinetowler.com/books/the-penny-poet-of-portsmouth
I also worked with Robert at the Portsmouth Athenæum, a historical library and museum founded in 1817. We each worked there not for the money, but more for the kind of environment it was, the history and meaning of it all. His knowledge was from an educated background; mine was based on discovery. This is perhaps why he became the poet and I became the musician.
IMPORTANT PLACES:
https://www.facebook.com/Portsmouth-Athenaeum-515778831810027/
As a side note, I worked at the Athenæum back when copy machines were still called Xerox machines and technology of making copies was improving near-daily. The world was changing. It was then when I showed the very elderly librarian-historian what the new world was becoming like:
https://www.facebook.com/notes/michael-weddle/my-rms-capathia-letter-forgery/1254902914594554/
Anyway, getting back to apples. Robert Dunn used to pick his apples at the Hampton Falls apple orchids, Eltons or Applecrest. Your pay was based on how many bushels of apples you'd pick. The Nova Scotians, professional apple pickers, would come down seasonally from Canada but they were no competition for Robert. Why? Because Robert would not hurry 'round the orchid to grab as many apples as he could. Instead, he'd closely examine each apple tree and pick only the very best among them. He didn't make much money, but think of the poetry in his head as he selectively sought apples.
Yes, indeed, Robert Dunn was a penny pickin' poet, perhaps the only one there ever was in the whole wide world! It was an honor to know him. And it's an honor to teach Otis the value of apples. I'm certain some day Otis will become both poet and musician!
In closing, just about every time I saw Robert we usually aimed for coffee, and did our best to reset the world -- each knowing our efforts were futile, but very much needed.