As painful as losing a first love is, I will never regret it. These experiences make us grow, guide us toward the love we should have for ourselves and how we want to be love by another. I suppose I always knew it would end at some point, we were so young, it was almost inevitable. But in the end, I had to realize I would have to mend my own heart.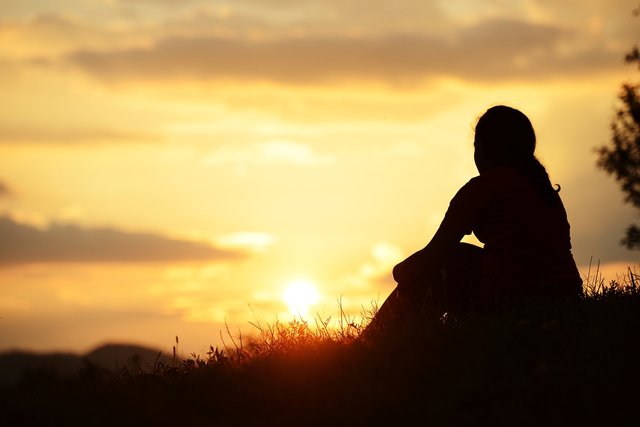 The One
All those night I was by your side
You would turn
And see me cry
Then you say
Why do you cry
I will tell you the truth now
Deep down inside
I always knew that one day
You would be the one to walk away
A profound soul-consuming fear
Suppressed in the dark recesses of my heart
Where all negativity lingers
But does not show itself
However, the fear would lessen
With your every loving word
Every kiss
Every embrace
Replace fear with hope for something that could stand the test
But, no it would not last
Doors began to close that January night
What came next,
Words
And an endless stream of tears
Signs of a weak heart
Fragile like glass
Broken into a million pieces
Saved by wisdom
That this will come to pass
So do not worry
Do not say sorry
I can only be the one
To make my heart feel whole once more.