In my previous post about (not) believing in gods, I mentioned that I finally let go of Christianity when I was about 16 years old. I wrote "Sleepless Dream" at around the same time.
 
I remember thinking at the time that if at least 1 in 10 believers who read the poem were caused to re-evaluate what they're taking for granted as "true", then I would have done something useful and good with my life... But the tone of it now makes me think it'll only cause people to see me as a thinks-he-knows-it-all ;P ...
 
But truly, I'm doing exactly the opposite with the poem: I'm asking the reader, including myself, to consider that perhaps he doesn't know it all.
---
---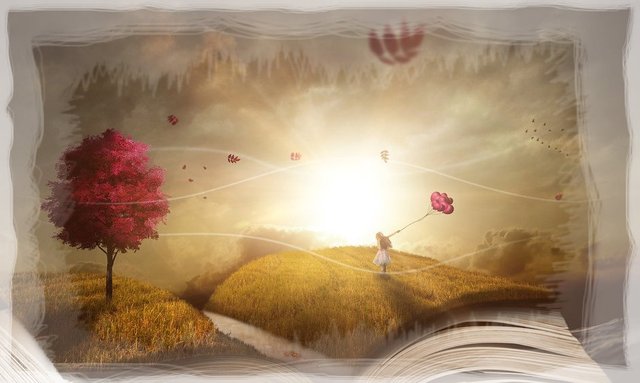 ---
---
Sleepless Dream
 
Religions are based upon what is true,
Though they are used to deceive all of you,
Belief sings its own incredible song,
Though makes you believe all others are wrong.
 
Believers must on the righteous path keep,
Almost content in their ignorant sleep,
But emotions won't cease to hypnotise,
Until you see within, and past the lies.
 
And despite all beliefs, what Is remains,
So even these words are but inky stains,
Your faith, your hope, support needed for now,
To walk uncrutched, you alone can allow.
 
Although you may soon no longer be led,
Don't simply believe the poem you've just read.
 


---
---

Thank you for your upvote 💖
I appreciate it more than can be expressed in one line at the end of a post.
~~
A few recent posts of mine:
Raízul - Gallery: Designs | 3 Artists Worthy of Your Follow! | The Bechdel Test: Mary Poppins
~~
If you'd like to support me further, or follow me elsewhere, I'm on these social media:
Patreon | Instagram | Facebook