too many poems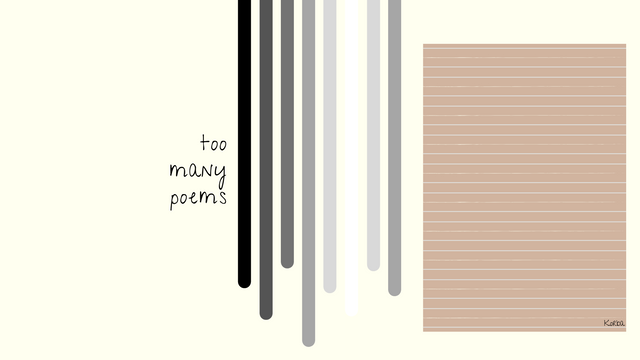 there are too many poems i've written;
sitting and crafting the last thing
i thought of may just turn out to be wiser;
smarter than being a geyser, exploding;
ode-ing forgotten encounters is not my style,
but i do spend a while on the surface of that which is gone now.
i read a book on how to live your life,
and now i'm so disgusted with where we
all seem to be heading as a society.
oh, my reality's different;
i sit and ponder on...
wait, how can i say this stuff
with so much certainty?
my thoughts are hurting me;
killing me, filling me up from inside,
where they're hiding;
solely residing within
as i'm riding the sin
of the sunset that's dying.
pink are the tears when i'm crying,
and sighing is futile, but needless to say, i
spend too much time in the sky,
and i fly nowhere nice when i wander this planet.
please burn this book, for i did not plan it;
it just emerged out of my soul.
©Korba