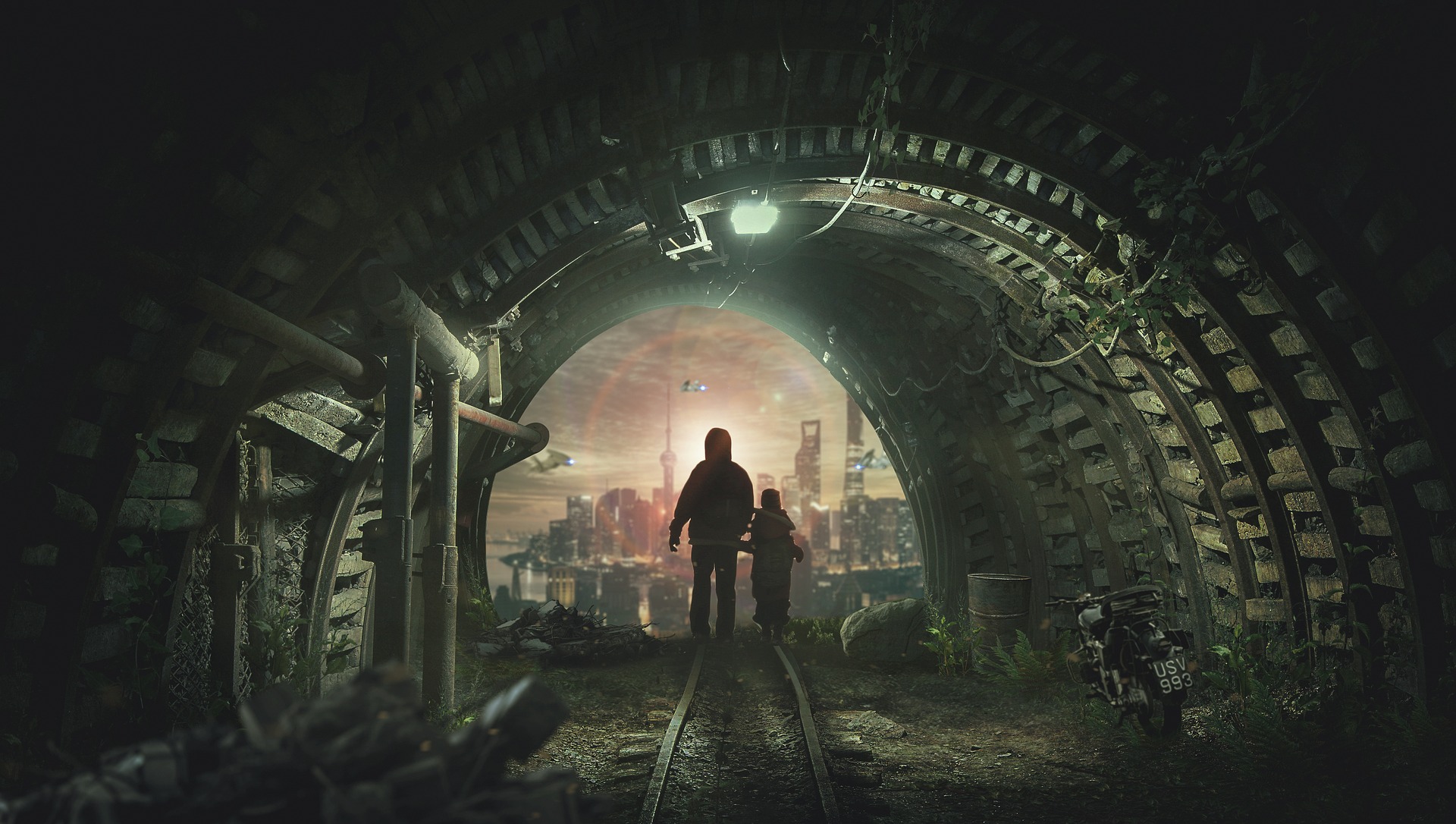 ---
We live beneath the ground in humble peace.
Our choice to disappear from spying drones.
Devices formed the perfect thought police,
and every home is serviced by those clones.
This damp dark tunnel is a cold quaint home,
with miles of subway weaving deeply through.
And motor bikes now lack the shimmered chrome.
We build with stacks of trash as we peruse.
Now standing on the edge of this long hole,
see cars fly by with tails of brilliant light.
We hear the cheers of this desired control,
while eyes of each device record the night.
Our privacy and freedom was the choice.
"Then leave or die" we heard them all rejoice.
---
Also a big thanks to all the people over at @thewritersblock for the feedback!
You can join all of us over at The Writer's Block Discord server.
Image from Minhaz000 on Pixabay